Google Now is about to get a whole lot smarter with Now on Tap
Added functionality provides contextual info that's available in an instant - only if you want it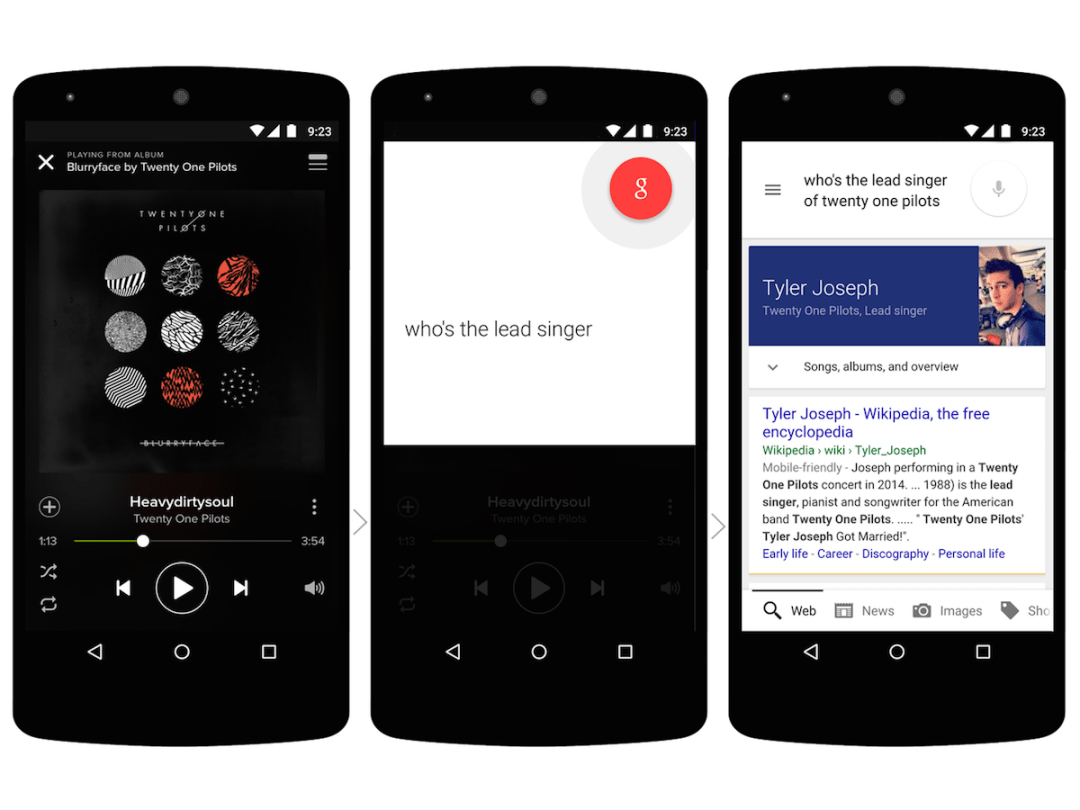 Smart as Google Now may be at the moment, it would be much more useful if its skills permeated much more of the Android experience. So that's exactly what Google is planning.
At its I/O 2015 keynote today, Google introduced Now on Tap, an initiative that essentially puts Now everywhere in subtle, but helpful ways. And it'll work inside your apps, even those not made by Google.
Essentially, Now on Tap lets the brains of Google Now analyze what you're seeing on the screen and serve up optional additional information or reminders. If you're using Spotify and you ask Google Now who the lead singer is (without naming the band in question), you'll get the answer in a hurry. It even works when asking for Skrillex's real name, as demonstrated onstage.
Elsewhere, Now on Tap will scan your onscreen email or messages to present a possible next step – if you want it. As demonstrated, the mention of the movie Tomorrowland in an email meant you could tap and hold the home button to bring up the IMDb rating and links to movie tickets and more. You don't even have to tell Android that it's the movie you want info on – it just knows.
The same could be done with text messages that mention both dinner at a restaurant and forgetting the dry cleaning. Tap and hold home and you'll get restaurant info in one card, plus a prompt for a reminder to pick up dry cleaning in another. You can also tap on an actor's name while reading a news story and immediately pull up additional information via Search.
Now on Tap won't make anyone less paranoid about how much power Google has over digital lives, but it certainly looks and sounds like an extremely helpful Android addition. It's expected to launch with Android M later this year, and Google says we'll learn more about it before then.
[Source: The Verge]