Google buys incredibly clever AI-based city guide creator Jetpac
The search giant may be after the app's "neural network" image recognition tech for other uses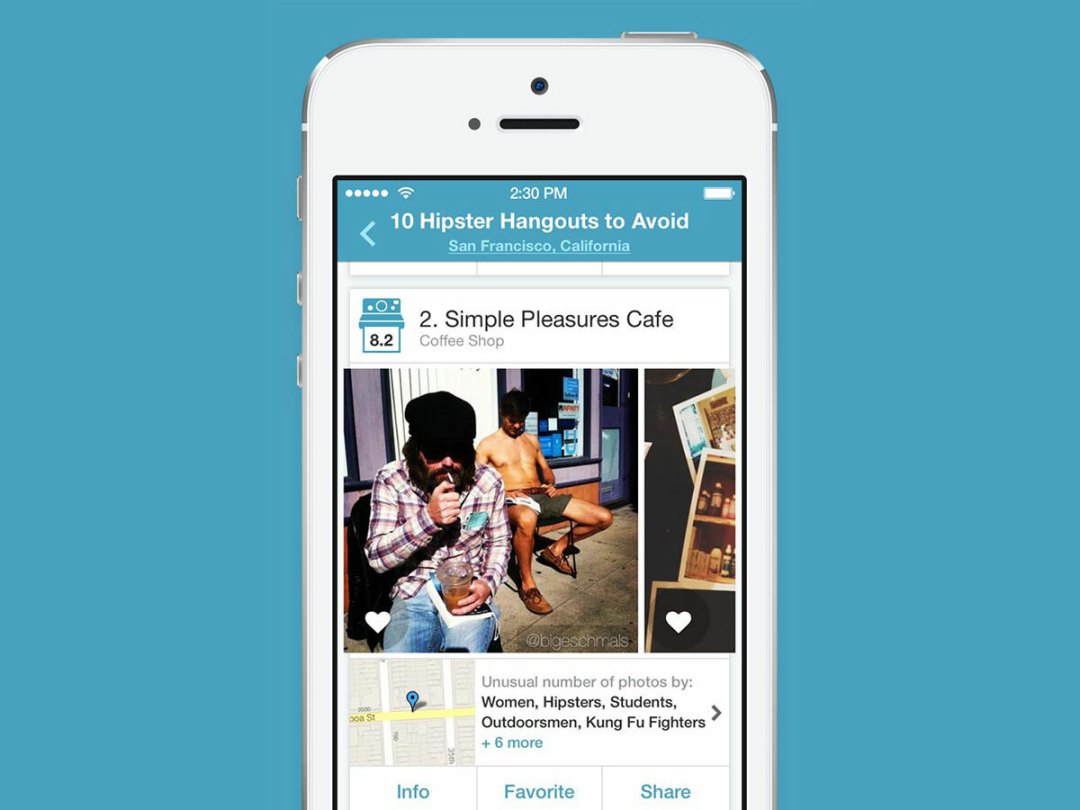 The internet has largely rendered the traditional printed city guide obsolete. After all, why buy a book that'll already be out of date when the likes of Foursquare, TripAdvisor and any number of smartphone apps can give you a frequently-updated list of the best attractions, bars and restaurants?
iOS app Jetpac offers an even smarter twist on the city guide – and it's a twist that has just seen it snapped up by none other than Google.
Using "neural network" technology, it analyses billions of location-tagged public photos (sourced from networks like Instagram and Flickr) for recognisable elements, then uses those elements – they could be moustaches to identify hipsters or blue sky views to identify outdoor seating areas – to categorise and rate places within over 6,000 cities worldwide.
And with something like five million geotagged public photos being uploaded to the web every day, there's plenty of raw material for Jetpac's AI-based approach to sift through.
Why does Google want Jetpac? To improve Google Now? Sure, it'll probably use the company's data to refine its own location-based recommendation engine – but more than that, it probably wants to get its hands on that sweet neural network image recognition technology.
If Jetpac's algorithm can be trained to recognise things like red lipstick, facial hair and coffee cups, it can be trained to recognise pretty much anything – and that's something that can come in very handy for things like Google's self-driving cars, which will need to keep their cold robotic eyes open in all directions at all times to spot hazards.
But what of the Jetpac iOS (there's no Android version) app? Well, it's still available at the time of writing, but the company says it'll be removed at some point in the next few days, and that support for it will cease in mid-September.
[Source: Jetpac via The Guardian]