Google ARC Welder lets you run Android apps on Mac OS, Windows, Linux and Chrome OS
Want to use the Twitter app from your PC? You're in luck, pal!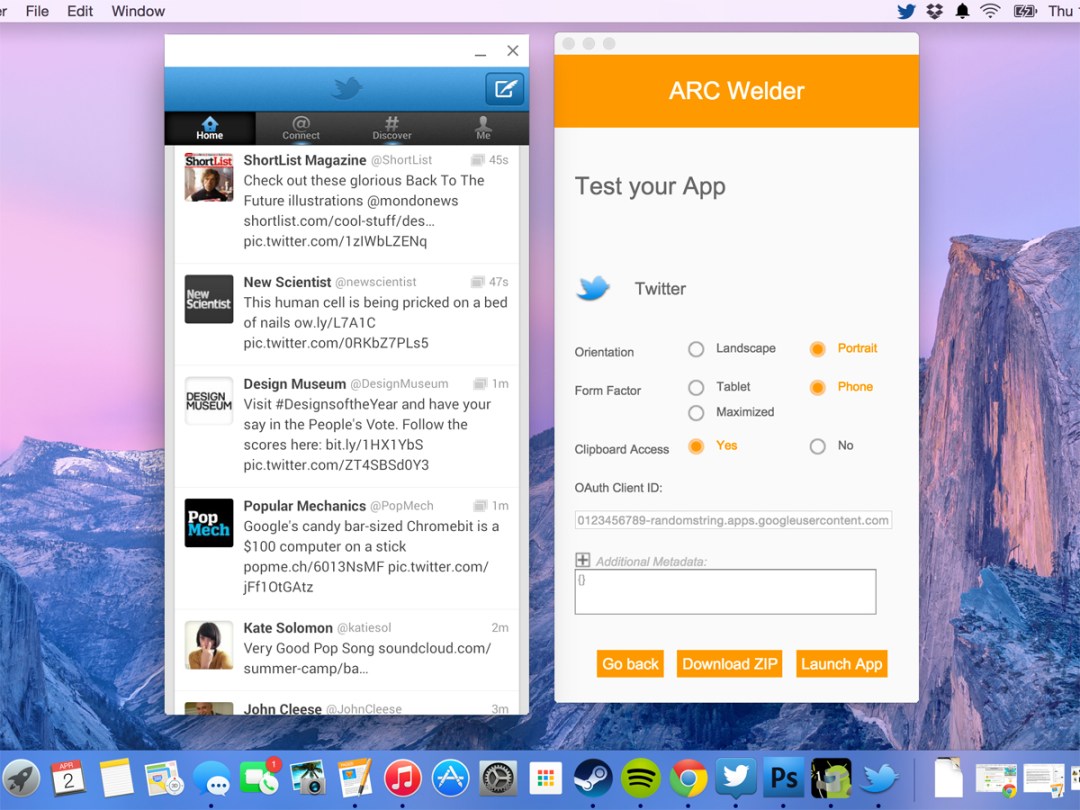 Google released its ARC project back in September of last year, allowing a small, select group of developers to run Android mobile apps on desktop PCs – provided they used the Chrome web browser to do so.
Well, it's not so limited any more. Google has just dropped ARC Welder, a new Chrome app packager allowing anybody to run said Android apps on a variety of desktop platforms: Windows, Mac OS, Linux and, unsurprisingly, the company's own Chrome OS.
You can download ARC Welder here. It's an extension for the Chrome browser, so you'll still have to use that. But you'll no longer need an invite from Google – anybody can use it.
It doesn't run every app out there
The tool won't work with every Android app, of course. Many smartphone apps require information that can't be found on a computer, and while ARC Welder does feature support for some Google Play Services (allowing apps to use Google+ sign-in, Google Cloud Messaging and more), some apps won't function properly on a desktop. It's also based on Android 4.4 KitKat rather the 5.0 Lollipop.
We tested a handful of app APKs (these are what you'll need to download to run apps on desktop), and found that while the official Twitter app works apparently flawlessly, Threes! doesn't run at all.
Still, if you're a developer we suspect you'll find ARC Welder to be an invaluable tool for testing your app(s). For the rest of you, especially those who don't already own an Android phone or tablet, it could prove a fun way to try Android apps out. Well, the ones that work, that is.