Gear4 Pocket Loops keyboard wants to meet your iPod
This app-cessory gem from IFA likes iPhones too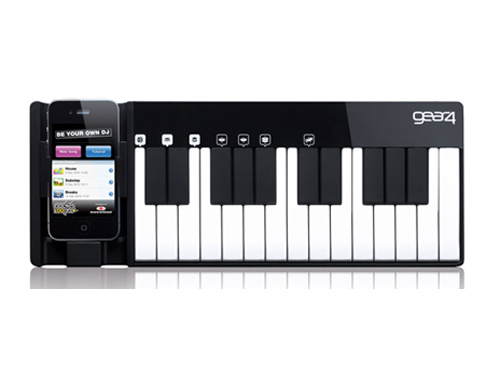 Just because you didn't get piano lessons as a kid, that doesn't mean you don't have bags of musical talent just waiting to get out. With or without talent, any iPhone or iPod Touch wielder can spend £50 on the cheap and cheerful Pocket Loops keyboard, download the free app and get some "tracks laid down" in five minutes flat. 
We got to listen to some new-fangled dubstep from Gear4's DJs on the IFA showfloor and fell for Pocket Loops' idiot-proof charms. Create and record loops on the app's four track sequencer – and don't be afraid of the keys. Once you've prodded a few notes, you can then turn them into something resembling a chart-topping mega hit.
Landing in the shops in October or November, if this takes your fancy then keep your eyes peeled in the next month – Gear4 are planning a giveaway of free Pocket Loops keyboards plus a competition to win a day in a recording studio.
Also
Tivoli Audio outs Pal+ and 10+ DAB radios
Beats Mixr headphones by Dr Dre and David Guetta channel your inner DJ
Write the new Nokia tune and win US$10,000