Games Watch: the 5 best new games coming out in December 2019
Here are the console and PC games that have us talking this month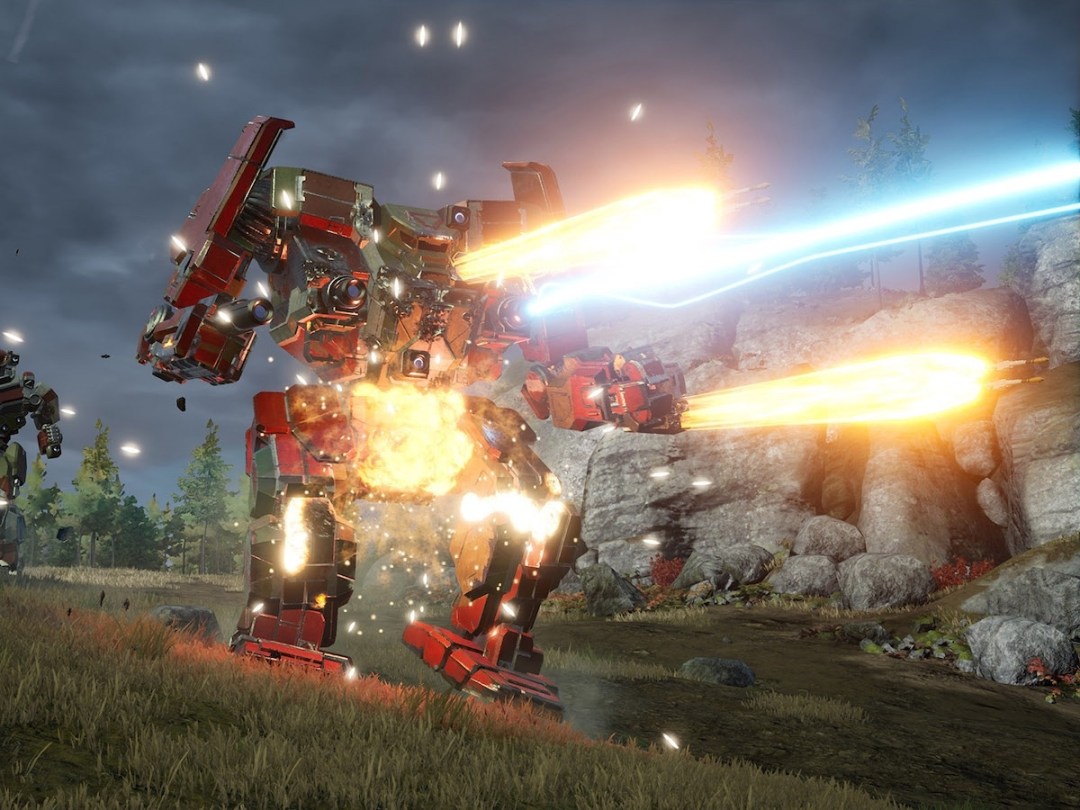 Even during the slowest months of the year, you'll find the release list stocked with literally hundreds of games across consoles, PC, and mobile. It's madness.
Given that, it can be easy to overlook some magnificent game releases amidst the stack, but worry not: we're here to help. Our Games Watch column points out the five biggest and brightest games on the immediate horizon, and outlines why each seems like it'll be well worth your time and money.
With that in mind, here's your monthly compendium of the five most scintillating new releases coming before January (and 2020!) rolls around. You can thank us later.
Halo: The Master Chief Collection – 3 December
PC players got the original Halo, but everything after (from the core series) was exclusive to Xbox consoles. Now Microsoft, finally seeing the value of cross-platform releases, is about to bring the motherload of Halo games to PC in the form of The Master Chief Collection.
This is the same collection released on Xbox One a few years back, bringing Halo: Combat Evolved Anniversary, Halo 2 Anniversary, Halo 3, Halo 3: ODST, Halo: Reach, and Halo 4, ultimately tallying dozens of campaign missions and hundreds of multiplayer maps.
Microsoft and 343 Industries will roll out the package's content gradually, with Halo: Reach – first in terms of chronological narrative order – releasing first. It's also coming to the Xbox One's version of the Collection on the same day.
Platforms: PC
Price: £30
Darksiders Genesis – 5 December
Last year's Darksiders III was OK, but Darksiders Genesis could be the series return to form that we've been waiting for… and it's a totally different kind of game. Rather than a third-person adventure with role-playing elements, Darksiders Genesis is a top-down, co-op shooter.
Still, it's Darksiders in style and tone, and especially with the return of hero War from the series-best original entry. Genesis also introduces the final Four Horsemen member Strife as your companion, as you both blast through this prequel tale and battle through hell. It's starting on PC in December before hitting consoles in February 2020.
Platforms: PC
Price: £27
Shovel Knight: King of Cards/Showdown – 10 December
It's been five years since Shovel Knight first released, but Yacht Club Games just keeps going. Rather than release a sequel, the indie studio just keeps releasing more and more expansions for the excellent retro platformer homage – and the final two are inbound.
King of Cards is a new campaign for Shovel Knight and is claimed to be the largest yet, while Showdown is essentially a Smash Bros-esque brawler mode featuring an array of fighters. Both are free add-ons if you've purchased the Shovel Knight: Treasure Trove edition, otherwise they'll be available for a modest fee.
Platform: PS4, Xbox One, PC, Switch, PS3, Wii U
Price: Varies
MechWarrior 5: Mercenaries – 10 December
Nearly two decades after the last numbered entry, MechWarrior is back in action. MechWarrior 5: Mercenaries looks to modernise the classic giant-robot sim, letting you stomp around as you blast the hell out of enemy mechs, buildings, and anything else in sight.
Extensive customisation should make this an especially addictive game, and we're looking forward to enlisting a trio of pals for the four-player co-op support throughout the campaign. Note that it's an Epic Games Store exclusive for a year, so this won't be hitting Steam anytime soon.
Platforms: PC
Price: US$50
Wattam – 17 December
Wattam hails from the maker of Katamari Damacy and Noby Noby Boy, so it is absolutely assured to be weird. Having played a bit of the game and seen the various trailers, we can confirm that this is definitely the case.
As the Mayor, you'll befriend more than 100 different characters, including toilets, poop swirls, clouds, beach balls, and more… and that's the game, as far as we can tell. Looking for new cartoonish buds? This is the game for you. It's playable in co-op too.
Platforms: PS4, PC
Price: US$20