Games that survive the test of time
Tetris has just turned 25 years old. Yep, it's been a quarter of a century since Alexey Pajitnov created his classic puzzle game on a ropey Soviet com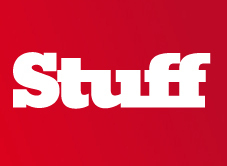 Yep, it's been a quarter of a century since Alexey Pajitnov created his classic puzzle game on a ropey Soviet computer. But what's remarkable is that Tetris is still as good today as it was then.
As anyone who has had their fond memories destroyed by downloading retro games on the current generation of consoles can tell you, most games age badly.
But a select few do still play as good now as they used to. So putting Tetris to one side here's five more games I think have stood the test of time:
1. Pac-Man
Gaming's original icon is about to turn 30 but his dot-munching action still feels fresh.
2. The Legend of Zelda: A Link to the Past
In many people's eyes it is still the best Zelda game and you'll be hard pushed to disagree.
3. The Secret of Monkey Island
Point-and-click adventures might have gone the way of the dodo, but this videogame comedy's storyline more than makes up for it.
There have been numerous updates but Nintendo has never managed to recapture the perfection of its original Mushroom Kingdom racing game.
5. Worms
Up to four players and exploding sheep as weapons – how could its appeal ever fade?
That's my list, but what games do you think have stood the test of time?
More like this: Worms: W.M.D review – tested on Nintendo Switch