Fully Charged: Windows Phone surpasses 300k apps, Sierra getting back into the gaming biz, and the LG G3 gets 1440p YouTube clips
Kick off Monday by digging into our roundup of the weekend's necessary news bits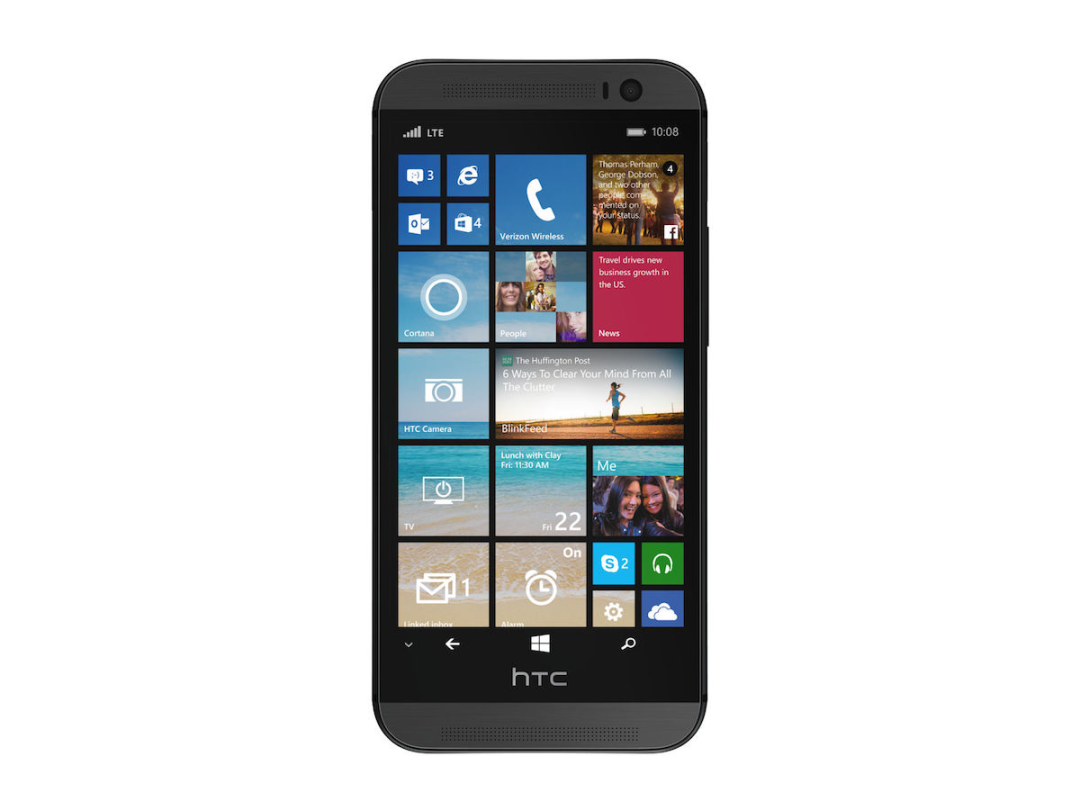 Microsoft passes 300,000 Windows Phone apps
The biggest knock against the Windows Phone platform has long been the lack of apps compared to competing devices – well, meaningful apps, that is. That's been changing for the better of late, and Microsoft has confirmed that more than 300,000 total apps are now available, with more and more heavy hitters filling out the roster.
That's almost double the total app tally of a year ago, and with handsets like the HTC One (M8) for Windows on the horizon, Microsoft's mobile platform is starting to look a lot more appealing.
[Source: Microsoft via The Next Web]
READ MORE: Here is the first photo of the HTC One (M8) for Windows
Game publisher Sierra mounting comeback
Sierra On-Line was responsible for some of the greatest adventures of the '80s and '90s, including the Police Quest and Gabriel Knight series, but the label stopped being slapped on games once Activision acquired the brand alongside Vivendi Universal in 2008.
It appears that Activision has had a change of heart, however. The Sierra website has been revived with a glimpse at a new logo and a promise of more at the Gamescom convention this week in Germany. Considering Activision's very streamlined lineup of late and strong focus on big, proven franchises and studios, it'll be interesting to see if the Sierra brand is used to take risks on smaller, weirder projects. Here's hoping, at least.
[Source: Sierra]
LG G3 now supports 1440p YouTube videos
The LG G3 is our current pick for the best smartphone in the world, and it has just added another feather in its cap: the ability to run supported YouTube videos in 1440p resolution, a nice bump in clarity over the typical max of 1080p.
According to Engadget, the update is still rolling out to everyone, so if your handset can't handle the 1440p clips quite yet, it should rather soon. And with more Quad HD display-toting smartphones likely on the horizon, perhaps we'll see this ability reach more and more viewers in the near future.
[Source: TalkAndroid via Engadget]
See NASA's "flying saucer" test flight footage
NASA is testing an array of new technology as it prepares to send new craft to Mars, and one of those is the Low-Density Supersonic Decelerator – with a saucer-like shape to it. To simulate a Mars landing, NASA sent the balloon-aided ship up to the edge of space in late June and captured great high-definition video.
You can catch a (thankfully) narrated cut above, which was released on Friday. Space travel may not capture the headlines it once did, but it's still fascinating to see the experiments that could lead to exploring the next great frontier.
[Source: Twitter]
READ MORE: Fully Charged: NASA's stunning warp drive ship concept, Nintendo's steampunk Abe Lincoln sequel, and the Sin City sequel trailer