Fully Charged: Saints Row 4 gets expansion and PS4/XB1 port, credit giants onboard with iPhone 6 payments, and a drone's view of Apple's new digs
Start the week off right by catching up on the stories you missed this weekend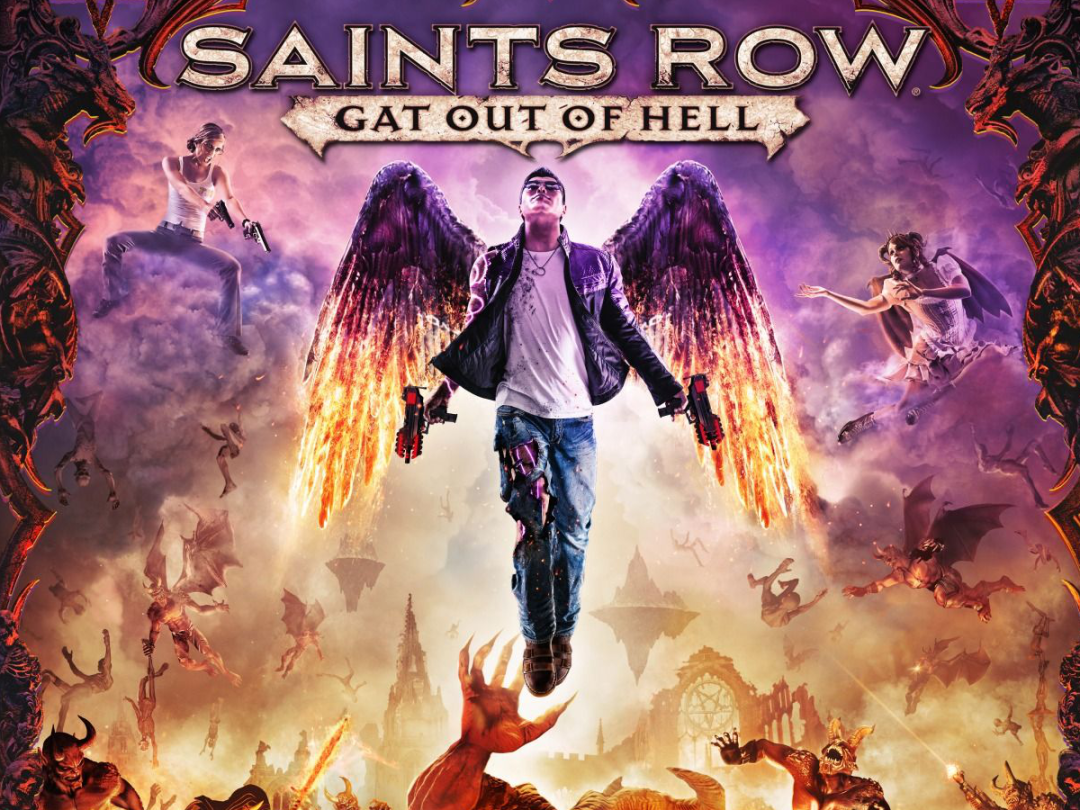 Saints Row 4 gets expansion, new-gen port, and PC SDK release
It was a very, very busy weekend for Saints Row 4 at the PAX Prime gaming expo in Seattle, Washington USA. First up is news that last year's well-received open-world action game will receive a port to the Xbox One and PlayStation 4. Dubbed Saints Row 4: Re-Elected, the package will include all current downloadable add-on content and sell for just US$29.99 (about £18).
Regardless of which system you play SR4 on, you'll have a big chunk of new gameplay to experience in the upcoming Saints Row: Gat Out of Hell standalone expansion. The spinoff sends characters Johnny Gat and Kinzie to hell to battle Satan and features two-player online co-op, plus inventive new weapons like the Arm Chairmageddon and a Locust Gun.
Gat Out of Hell will sell for US$19.95 (about £12) and hit Xbox One, PlayStation 4, PC, Xbox 360, and PlayStation 3 on 30 January 2015 – the same date that Saints Row 4: Re-Elected launches.
And one more thing: developer Volition has also revealed that it will release a software development kit (SDK) for the PC version of Saints Row 4, allowing modders to go crazy with the code and make a very wacky game potentially even weirder and sillier.
[Source: Joystiq]
READ MORE: Sunset Overdrive: First Play
Credit card companies onboard with iPhone 6 mobile payments
According to a report from Bloomberg, massive credit card companies Visa, MasterCard, and American Express have all agreed to work with Apple on its planned NFC mobile payment system, which is expected to be introduced with the iPhone 6 on 9 September. Users will be able to use the Touch ID sensor to authorize a payment at retailers set up to accept such things.
Getting these heavy hitters in place should allow Apple to push ahead strongly with its reported initiative, but there's surely plenty of work to be done to get retailers onboard with hardware and training – and then convince the average consumer that it's better than pulling out a card.
[Source: Bloomberg]
READ MORE: iPhone 6 will have NFC and mobile payment feature, says report
Check out Apple's new campus via drone
An intrepid DJI Phantom 2 owner flew his aerial drone – equipped with a GoPro Hero3+ Black Edition camera – over Apple's under construction Campus 2 in Cupertino, California last week to give us a look at how the "spaceship" building is coming along.
As seen, there's a fair bit of progress made, but still plenty to be done on the campus, which was budgeted at US$3 billion (£1.8 billion) and is slated to be completed in 2016.
READ MORE: It's official: Apple sends out invites for 9 September event
Borderlands: The Pre-Sequel will have a heap of DLC
Tired of the trend of extensive downloadable content being announced for a game before it even hits stores? Well, too bad, because that's exactly what 2K Games has done with Borderlands: The Pre-Sequel, the Xbox 360, PlayStation 3, and PC game that takes place between the two numbered entries.
It's not due out until 17 October, but 2K has already revealed that four premium add-on packs will be released thereafter, adding new missions, characters, and more – and one will feature a playable clone of Borderlands 2's main boss, Handsome Jack. They'll be sold for US$9.99 (about £6) apiece, but you can snag a season pass with everything for US$29.99 (~£18) upfront.
[Source: Polygon]