Fully Charged: Next Star Wars film dated for 2016, Samsung's VR headset plans, and a first look at Big Hero 6
One page, all the tech news bits you need to get caught up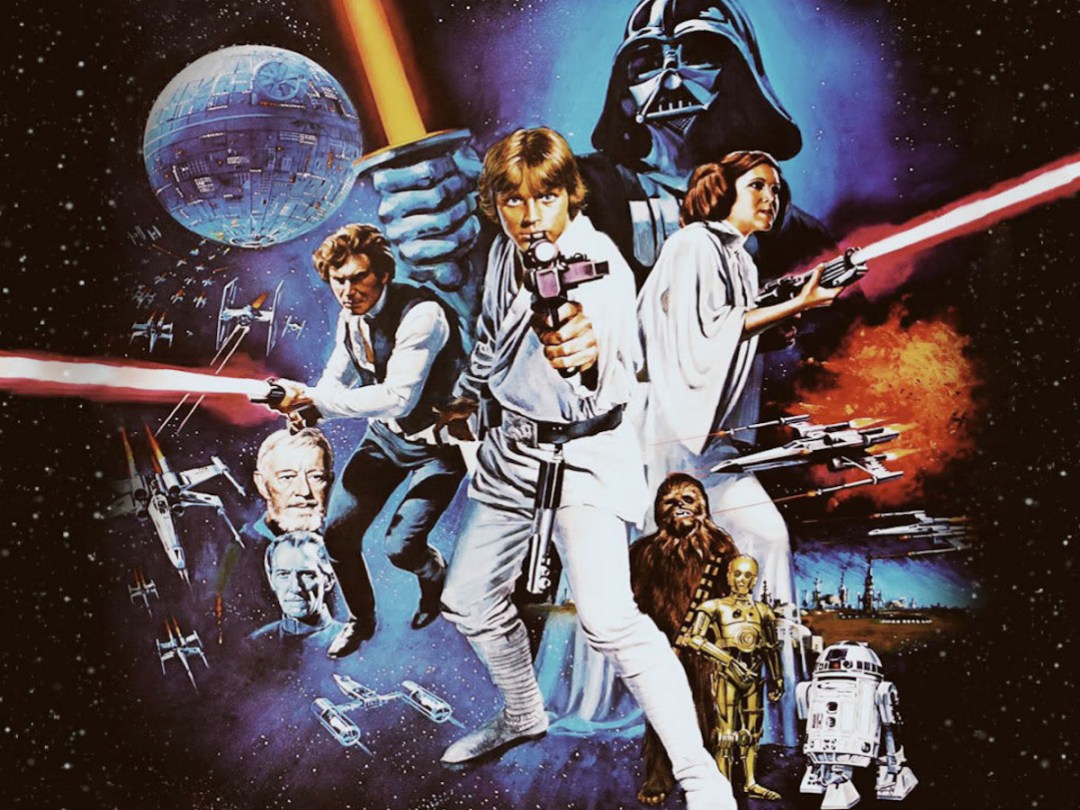 First standalone Star Wars movie out in 2016 from Godzilla director
Thought Disney and Lucasfilm might space out their planned Star Wars movies following the release of Episode VII late next year? Think again. The companies have just announced plans to debut the first standalone spinoff film—not part of the core saga—on 16 December 2016, just a year after Episode VII hits cinemas.
And as with Episode VII, Disney has courted a director with proven ability handling a massive film franchise. In fact, the first standalone Star Wars will be directed by Gareth Edwards, who just scored a hit with the Godzilla reboot after making his debut with 2010's Monsters. Gary Whitta, a former video game journalist that penned The Book of Eli (but also After Earth), will write the script.
Disney previously noted intentions to explore origin stories for Han Solo and Boba Fett in separate films, but it's not yet known what the first standalone flick will be about, and it's possible that we won't find out until after Episode VII makes it debut.
[Source: Star Wars]
READ MORE: Star Wars: Episode VII cast revealed: Ford, Hamill, and Fisher flanked by newcomers
Samsung reportedly making its own VR headset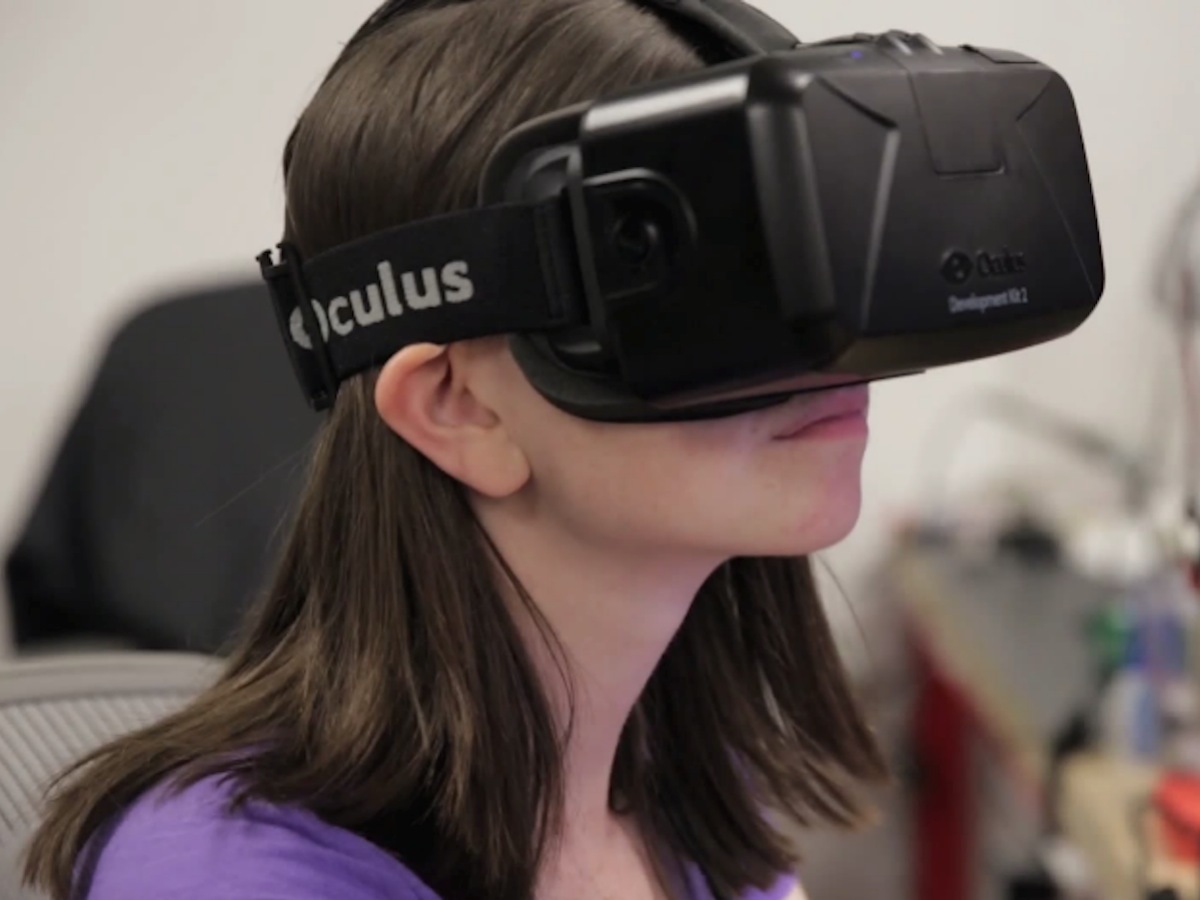 Sources have indicated to Engadget that Samsung looks to follow the lead of Oculus and Sony and create its very own virtual reality headset—except it hopes to beat both to market. The eventual consumer headset is reportedly designed to work with next-generation Samsung phones and tablets, though its development model relies on current flagship devices.
According to the site's sources, the Samsung VR headset features an OLED screen at least on par with that of the second Oculus Rift dev kit (pictured), and will likely feature a wired connection to devices to avoid latency issues. Samsung reportedly aims to undercut its rivals on price, as well, but it's unclear whether it'll have the same capabilities of its competitors-to-come.
VR headsets are all about immersion, and admittedly, we can't see even a more advanced tablet or phone pumping out experiences like those of a PlayStation 4 or high-end PC. Is there really great demand for virtual reality on mobile devices? We may find out before long, and if any company has the money to push a product like this to the masses, it's Samsung.
[Source: Engadget]
READ MORE: Face-on review: Oculus Rift Crystal Cove, a bona fide VR revolution
First Big Hero 6 trailer released
Disney's in-house CG efforts were once a pale shadow of Pixar's, but after Wreck-It Ralph and especially Frozen, it's clear that the Mouse House can still generate some magic of its own. It's why you should check out the first trailer for Big Hero 6, which has its origins as an obscure Marvel Comics property.
The clip looks great, the previously revealed setting of San Fransokyo is appealing, and the concept of a Disney-produced animated Marvel adaptation is intriguing indeed. Big Hero 6 launches in North America on 7 November, but sadly won't hit the UK until February 2015. Worth the wait, we hope.
READ MORE: Disney Animated: the inside story of the most ambitious app in history
Yelp adding video sharing functionality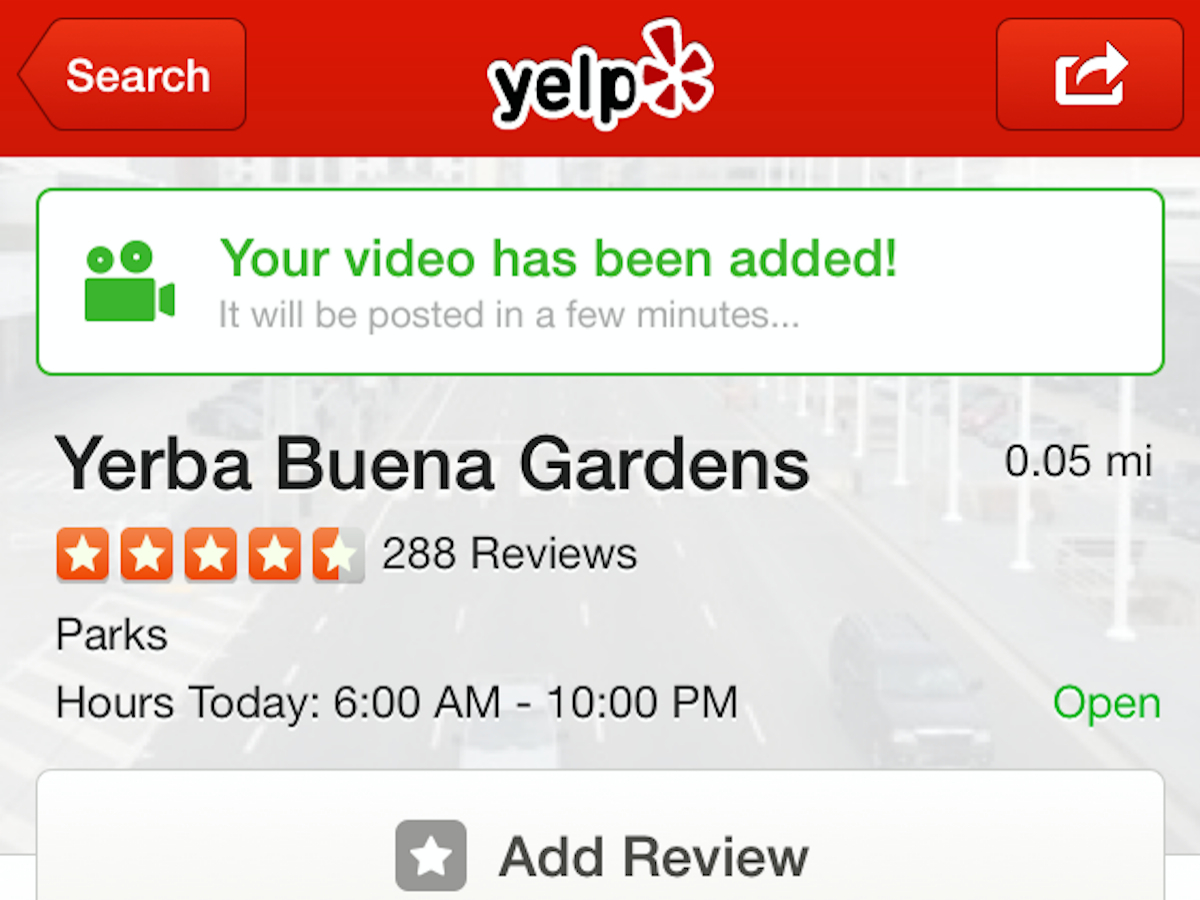 Really enjoying the lighting at a shop? Want to showcase your half-eaten cheeseburger from all possible angles? Social reviews service Yelp aims to help via its upcoming introduction of video sharing to its mobile apps, which will let you snap a quick clip, upload it to the service, and have it appear to those seeking out info about the establishment in the future.
Clips can span between three and 12 seconds apiece, and Yelp will begin rolling out the sharing feature to its Elite members soon before everyone else gets a shot. But the footage will start appearing for all users in early June once the inner circle starts sharing their work.
READ MORE: The 13 best apps to put on your new Google Nexus 7 (2013)