Fully Charged: Google's cardboard VR headset shell, Evolve leads E3 critic awards nominations, and a Halo-inspired motorcycle helmet
Begin your morning by reading about two very different, but quite cool pieces of head tech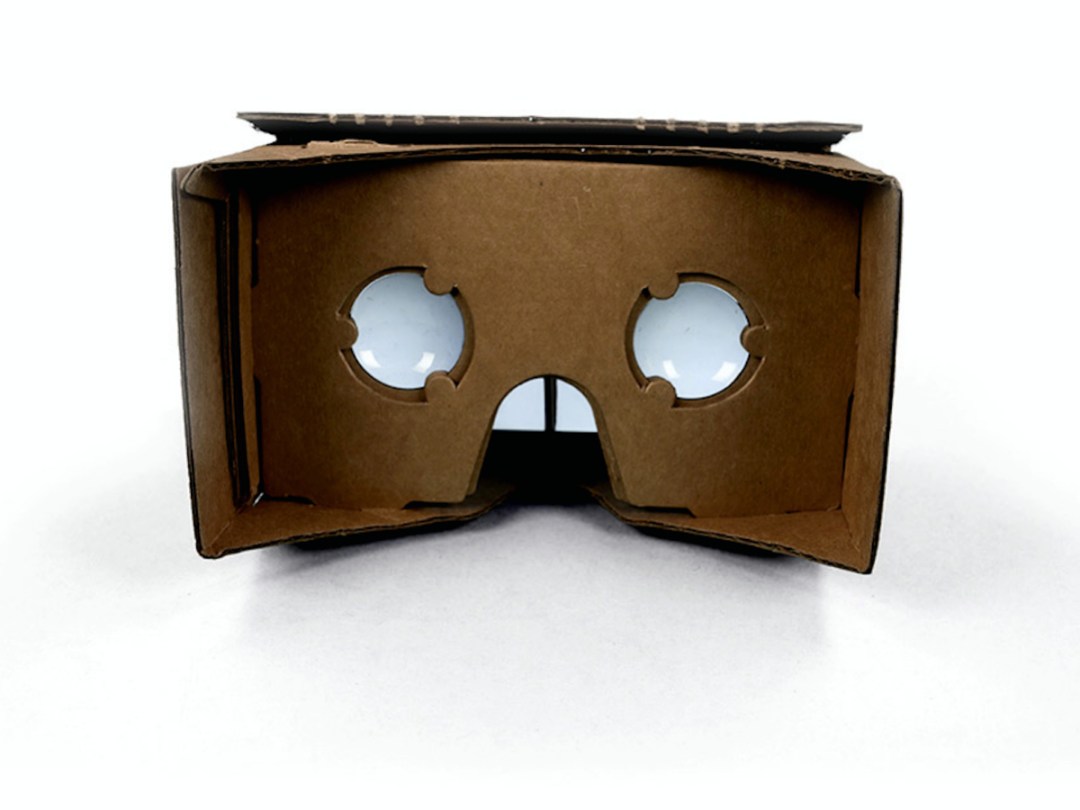 Google launches Cardboard, a phone-centric VR headset made from… you guessed it
I/O keynote attendees were given a curious gift upon exiting yesterday: what looked to be a cardboard mailer with a pull-tab, like the ones Amazon sends individual books and games and such in. But it wasn't that—in fact it was an amazingly lo-fi VR helmet-like enclosure for Android phones made primarily from the cardboard itself, along with some other odds and ends.
Enter Google's Cardboard project. No, really! There's a website and everything. Google says it wanted to experiment with the idea of making VR accessible to all, and as such, it started experimenting with ways to use an Android phone as the basis—something that Samsung may be doing itself in collaboration with Oculus, albeit surely at a much larger expense.
But Cardboard is mostly just cardboard, and Google has provided instructions on how to make it yourself. You'll need to obtain a couple of specific lenses, along with magnets, velcro, and a rubber band, but the end result is a pretty affordable VR headset option, not to mention a rather fun little project to tinker with.
Google says the Nexus 4 and 5, Motorola Moto X, and Samsung Galaxy S4, S5, and Nexus are fully compatible, while a few others (including the HTC One) are partially so. And there's an app to download, of course, plus an experimental SDK for other developers to start coding their own experiences. All the big news yesterday and we're talking about a heavy paper helmet. Exciting times we live in.
[Source: Cardboard]
READ MORE: Google I/O keynote live blog and live stream: Android L, Android Auto, Android Wear, and Android TV
Evolve leads E3 Game Critics Awards with six nominations
E3 is over and done with, but there's still one ritual that has yet to be completed: the judges of the Game Critics Awards—picked from major North American publications—must decide the best games of the show from everything they played that week. And yesterday, the nominees were unveiled.
Evolve arguably wasn't one of the most-hyped games at the show, but 2K and Turtle Rock's co-op shooter apparently impressed judges, coming away with six nominations—including Best of Show. Other games vying for top honors this year include Alien: Isolation, Batman: Arkham Knight, Middle-earth: Shadow of Mordor, No Man's Sky, and Tom Clancy's Rainbow Six: Siege.
Destiny and Rainbow Six: Siege each followed with four total nominations apiece, and the PlayStation 4 led the overall pool with 26 total nominated game appearances across all categories. The winners will be unveiled next Tuesday, July 1.
[Source: Game Critics Awards]
READ MORE: E3 2014 — all of the biggest news
There's a Halo-inspired Master Chief motorcycle helmet
In a rare double-headwear showing for Fully Charged, check out this real-life motorcycle helmet based on the iconic armor of Halo game series leading man, Master Chief. Serious fans have made this kind of stuff themselves for years, but finally, here's an official glimpse of what's planned.
NECA is still finalizing the sculpting process with a release target of 2015 (perhaps alongside Halo 5: Guardians), but you can catch an early look at the fanboy-friendly riding gear in the clip above.
[Source: Joystiq]
READ MORE: Halo 5: Guardians is coming to Xbox One in Autumn 2015