Fully Charged: Bond's Aston Martin DB10 from Spectre sold, and Blade Runner 2 out in 2018
Load up on the morning's top tech and entertainment news bits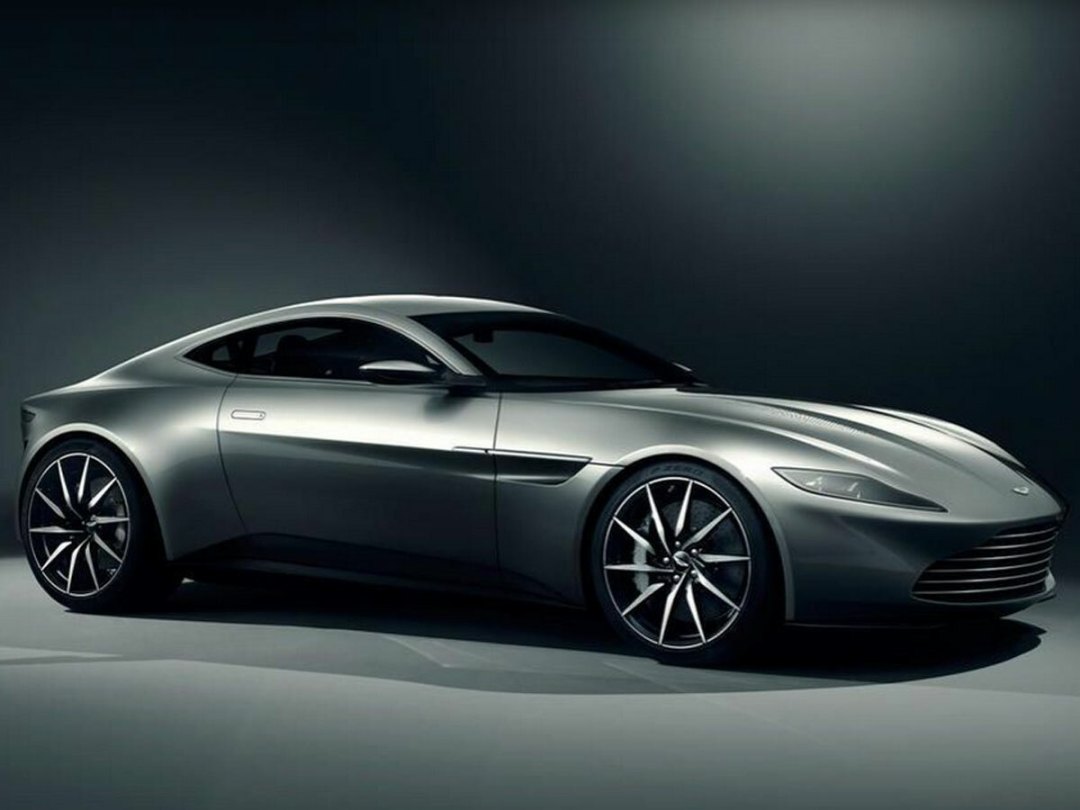 The Spectre Aston Martin DB10 sold
Some lucky soul just got his/her hands on one of the Aston Martin DB10 cars produced for last year's James Bond flick, Spectre – and it cost a cool £2.1 million. Unlike previous rides in the films, this one was constructed from scratch for the movie, and just 10 of them were made.
Whichever anonymous buyer ended up with it, he/she won't be able to take it out for a stroll on the open roads: it's not road legal, and the contract of sale even says it can't be modified to become road legal. At least all of that cash goes to a good cause: it was a charity auction, and Doctors Without Borders and other organisations will benefit from the proceeds.
[Source: Telegraph]
Blade Runner 2 out in 2018
After plenty of speculation, it was announced last month that a Blade Runner sequel will film this summer, with Harrison Ford returning as Richard Deckard and Ryan Gosling joining for a new lead role. However, it'll be a while before we actually see the film hit cinemas.
Alcon Entertainment just announced a 12 January 2018 release for the flick, which puts it a few weeks after Star Wars: Episode VIII… and almost two years away from right now. On one hand, it's disappointing because we love Blade Runner. On the other hand, we love Blade Runner and are slightly terrified about the prospect of a sequel. Then again, it worked out well for Star Wars with The Force Awakens…
[Source: Deadline]
Super Russian Roulette for NES
A brand new (albeit unlicensed) game for Nintendo's 8-bit NES… in 2016? Believe it! Super Russian Roulette is an indie game that uses the NES Zapper light gun to simulate the infamous game, this time against a cartoon cowboy. It looks delightful, plus it's fully voiced and it comes on an actual NES cartridge – which plays in an actual NES!
Unfortunately, it's just for U.S. (NTSC) consoles, so UK/PAL users need not apply aside from the nostalgic thrill of buying a new NES game to collect dust on your shelf. U.S. players can get the game on Kickstarter for US$55, while US$70 adds a box and manual. And if you pay US$2,500, you can record your own Cowboy Rob dialogue and get a custom version of the game. Amazing.
Super Russian Roulette is already halfway to its US$20,000 goal after less than a day, so there's little doubt that this hilarious-looking throwback will be funded. Standard copies are due to hit backers in November this year.
[Source: Kickstarter]
Too much Simpsons in VR
Want to experience The Simpsons in virtual reality? Cool. How about watching 500 episodes at once? Yeah, it's not nearly as delightful as it sounds. But you can try, thanks to a 360-degree YouTube video that has 500 different episodes running simultaneously. Drop your smartphone in a Cardboard viewer (or click and move your mouse around) and give it a whirl – try not to pass out from the overwhelming immersion.
[Source: YouTube via Laughing Squid]