Fully Charged: Apple dominates Christmas device activations, Halo 5 beta begins, and even an oscilloscope can run Quake
Catch up on the latest tech news in our morning roundup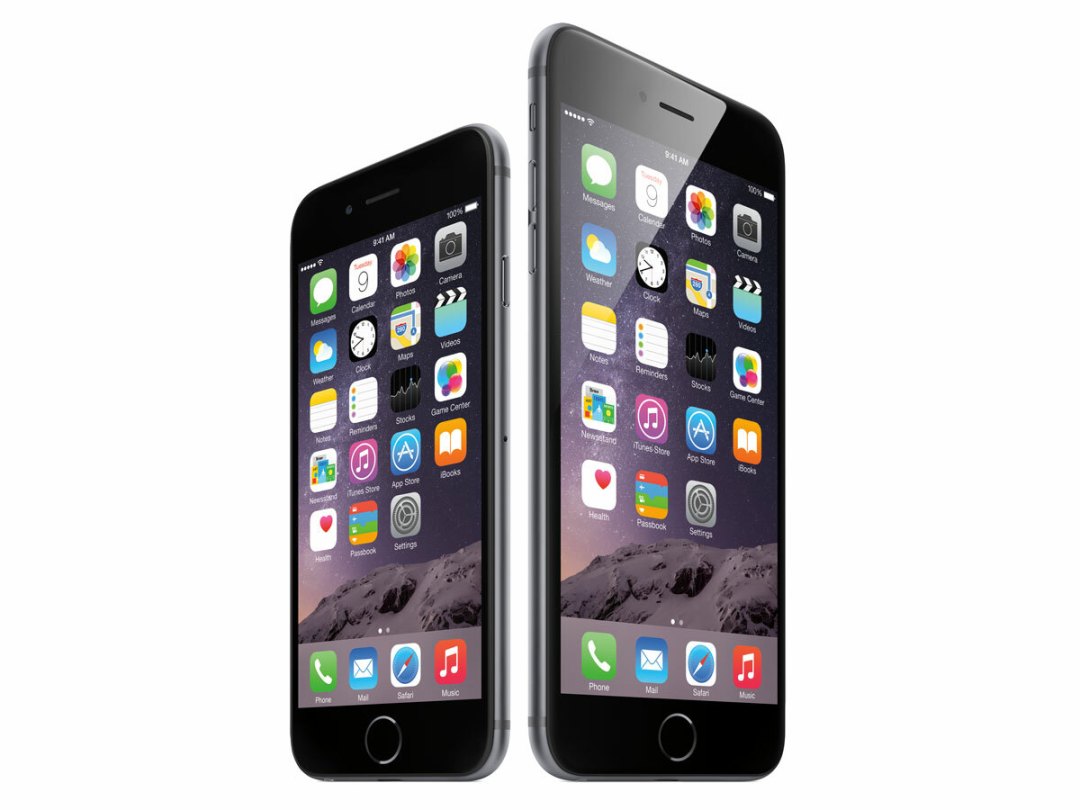 iPhone and iPad top Christmas activations
Did you find a shiny new iPhone or iPad under the tree or in your stocking last week? If not, and it was a different smartphone or tablet, you might be in the minority: app analytics firm Flurry reports that Apple devices claimed 51.3% of all new device activations during the week leading up to and including Christmas Day.
Flurry collects its information based on installations of the 600,000+ apps it tracks, and not only was Apple the lead manufacturer of devices activated worldwide during that span (with the iPhone 6 leading all individual devices), but it wasn't even a close race. Samsung was next with 17.7%, Microsoft/Nokia was third with 5.8%, and Sony and LG mustered 1.6% and 1.4% respectively.
"While the holidays in general and Christmas in particular are not the sole indicator of the smartphone market share and trends," cautions the report, "it is safe to say that Apple's newly released iPhone 6 and iPhone 6 Plus have had a blockbuster holiday season."
On that last point, the report also notes that phablet activations surged over last year. Just 4% of device activations last year during this span were phablets, but that number rose to 13% this year. Meanwhile, tablet activations dipped (especially in the full-size category), and small phone activations now comprise just 2% of those recorded.
[Source: Flurry]
READ MORE: The Top 10 Smartphones
Halo 5 beta is live, plus limited editions revealed
Hyped for Halo 5: Guardians, next fall's massive Xbox One exclusive? Well, if you purchased Halo: The Master Chief Collection, you can now access the Halo 5 multiplayer beta test, which runs until 18 January. It's focused on 4v4 Arena combat, and showcases some of the significant tweaks made to the Halo formula.
And for those already set on buying the full game, Microsoft has announced plans for a couple of extra special versions of the game. The Limited Edition release of the game will come in a steelbook case and feature additional, to-be-detailed digital content, and that'll sell for US$99.99 (about £64).
Meanwhile, a massive Limited Collector's Edition will add to that haul additional goods, namely a numbered statue based on the game. The description is sadly vague right now, but if you're willing to take the plunge, that one will set you back US$249.99 (about £161). UK pre-orders haven't yet opened up, from what we've found, but surely Microsoft will be happy to sell everyone all manner of branded bonus trinkets for a princely sum.
[Source: Xbox Wire]
READ MORE: Halo 5: Guardians hands-on preview
Quake running on an oscilloscope
Nearly anything with a screen today seems capable of running games. Well, what about a decades-old oscilloscope, which is typically used in medicine, science, and other professional fields? One intrepid programmer was able to get a scaled-down version of PC shooter classic Quake to run on the tiny green screen of a Hitachi V-422, and you can read a detailed breakdown of how he accomplished it – or just marvel at the demo above.
[Source: Lofibucket via The Verge]
READ MORE: Watch Doom played on an ATM