Fast Facts – Samsung Galaxy Tab Android tablet
Samsung finally reveals its Android tablet, the Galaxy Tab, and we've got the specs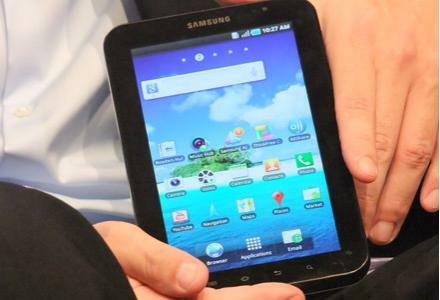 What is it?
The Samsung Galaxy Tab is an Android tablet with a 7-inch, 1024×600-pixel touchscreen. It's running Android 2.2 Froyo, has Wi-Fi, HSDPA, Bluetooth 3.0 and DLNA networking.
Why should I want it?
Because this may be the first true iPad competitor (and we know how many of you are anti-Applists these days). It has front and rear cameras for video calling, with a 3MP job and LED flash on the back, which is one in the eye for the 'Pad. It'll also have Flash 10.1 – do you hear that, Apple?
So what's it actually like?
We're getting our grubby paws on one today, so keep an eye out for first impressions and hands-on pics very soon.
UPDATE We've put some wildlife shots on this page for now, but we'll be getting some proper hands-on time with the Galaxy Tab tomorrow, so check back then for video action.