Fast Facts – new Beats by Dr Dre dock and headphones
Spreading it too thin? That's not the way Dre sees it. But with a new line-up of accessories, can the Monster Beats range maintain its credibility? H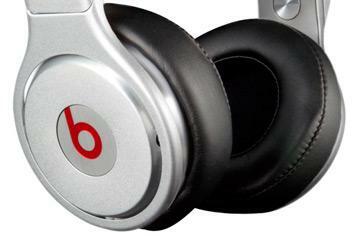 Spreading it too thin? That's not the way Dre sees it. But with a new line-up of accessories, can the Monster Beats range maintain its credibility? Here are the new wares, nutshell-style.
There are five new products.
And four of them are headphones, building (we hope) on the Beats by Dre reputation for quality.
The other one is an iPod dock.
It seems an obvious move, but with only a handful of decent sounding docks out there, and a saturation of cheap ones, can the Beatbox (oh, yes, they went with that) find its niche? It costs £400 and Monster reckons it pumps out "the driving bass, lush midrange and soaring highs of a multi-speaker club system." Big claim, small box.
One of the headphones is "inspired" by someone you've never heard of.
He's called Lebron James and has something to do with basketball. The Powerbeats are sports performance headphones, apparently. Hopefully ones that block out that squeaky noise basketball players make with their shoes. They're designed to take the odd knock and you can tag them off the bench for £140.
And one is the result of a collaboration with the world's most famous annoying teen.
Justin Bieber has taken time off updating his Twitter account and running away from hordes of screaming teenage girls to muck in on the JustBeats, specially made for young people (who like purple). We don't know how that works, either. Presumably they sound all whiney and useless. For £90 (in-ear) or £170 (on-ear), they shouldn't.
Monster knows Apple can't make good headphones.
That's why it's developed the iBeats (£90), designed to fill the space left by your recently binned iPod or iPhone headphones. They even have a remote on the tangle-resistant cable for answering calls and the like.
There's a pair without a gimmicky hook.
The £400 Beats Pro are the new flagship in the Dre range. And they'd want to be good at that price. Monster claims they're tough, light and canny at noise isolation, as well as having flip-up ear cups for jobbing DJs. If you can justify spending more on your cans that you did on your MP3 player, you could just be looking at your new headphones.
More from Stuff.tv
– Is FaceTime coming to Mac OS and Windows?