Everything you need to know about Philips' new TVs and earphones
Looking for a new telly or pair of earphones? Philips has got you covered
CES only finished a couple of weeks ago but Philips has already got a whole load of new gadgets to show off.
The focus is on things to stick in your ears and put in front of your eyes, so here are the five things that should be on your radar.
1. Self-cleaning in-ears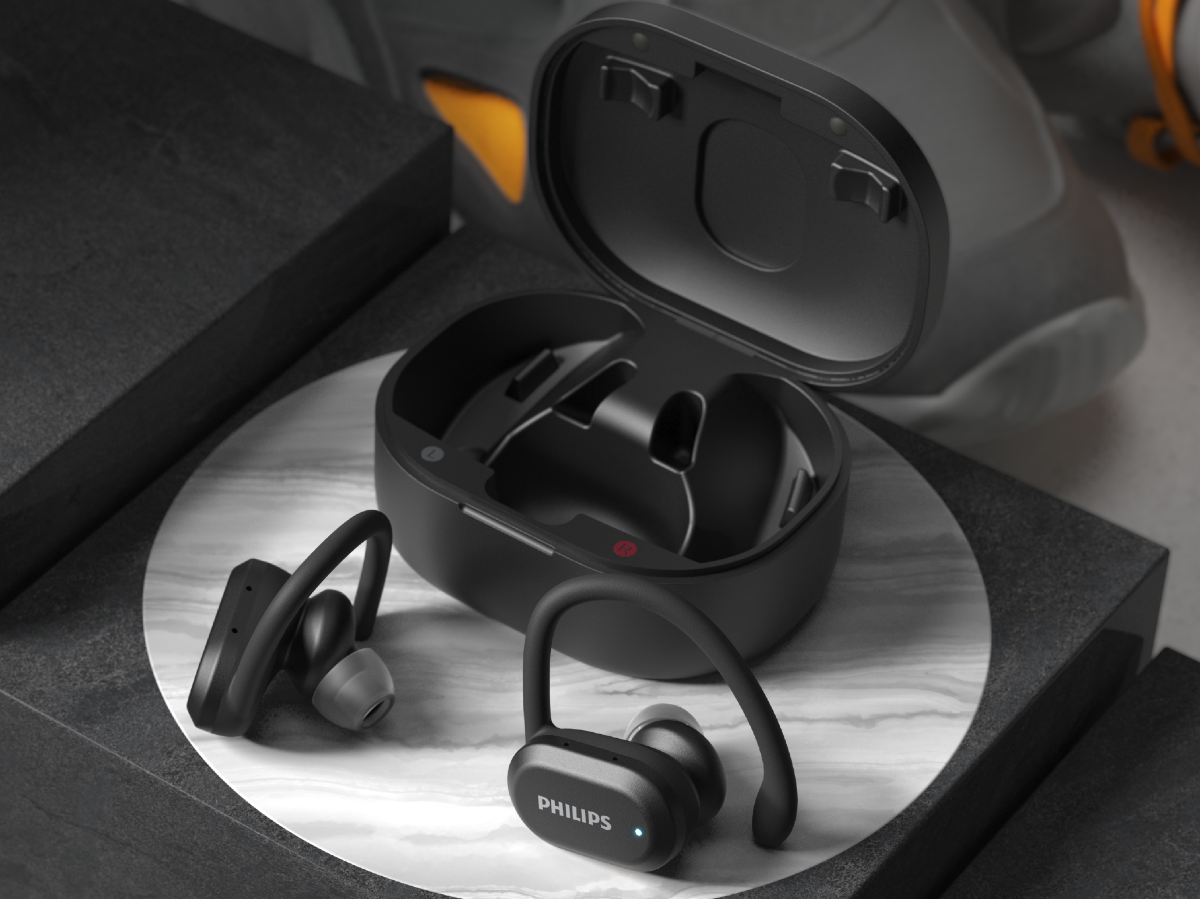 If you're repulsed by how manky your earphones get when you wear them down the gym or on your weekly 5K, Philips has upgraded its self-cleaning true wireless buds.
While there's still no full-on shower inside the A7306's (£TBA) 18-hour charging case, it will run a 20-second UV germ-zapping process every time you close the lid. They also now come with a built-in heart-rate monitor, which Philips says is compatible with "most" popular fitness apps.
Fully waterproof and with a choice of either different-sized wing tips or ear hooks to hold them in place, they also have built-in microphones for taking calls, using Siri or Google Assistant, or just letting in a bit of ambient hubbub to stop any double-decker buses from sneaking up behind you.
2. Mini LED tellies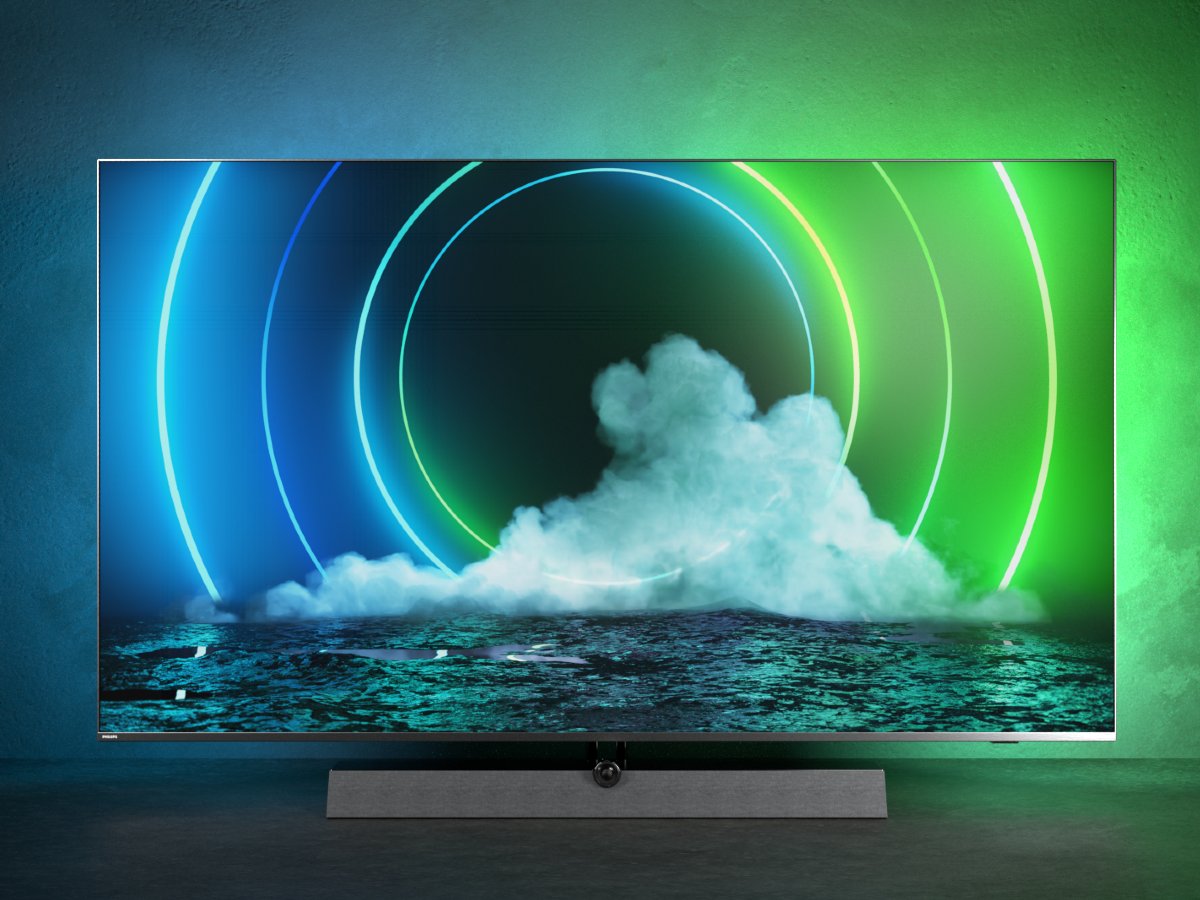 Most people don't really care how big the LEDs inside their TV are, but if you've got a preference for very small ones, Philips' new Mini LED 4K tellies should be right up your boulevard.
The Android-powered 9000 series comes in two sizes – 65in and 75in – so only those looking for whoppers need apply. While we don't know how much they're going to cost yet, the idea is that they'll come in at less than the top-end OLEDs, but you still get Philips' latest fifth-generation P5 processor inside, plus Ambilight tech beaming out from all four edges on the outside.
There are two different models in the 9000 series: the 9639 (pictured), which also comes with an integrated B&W soundbar that combines Dolby Atmos Elevation speakers with Tweeter-on-Top technology, and the 9506, which has to make do with ordinary 50W speakers, although there is a rear-mounted woofer with four passive radiators. Both support Dolby Vision, HDR10+, and HDR10+ Adaptive, which adjusts the picture based on the ambient light in the room.
3. Light-up bone conductors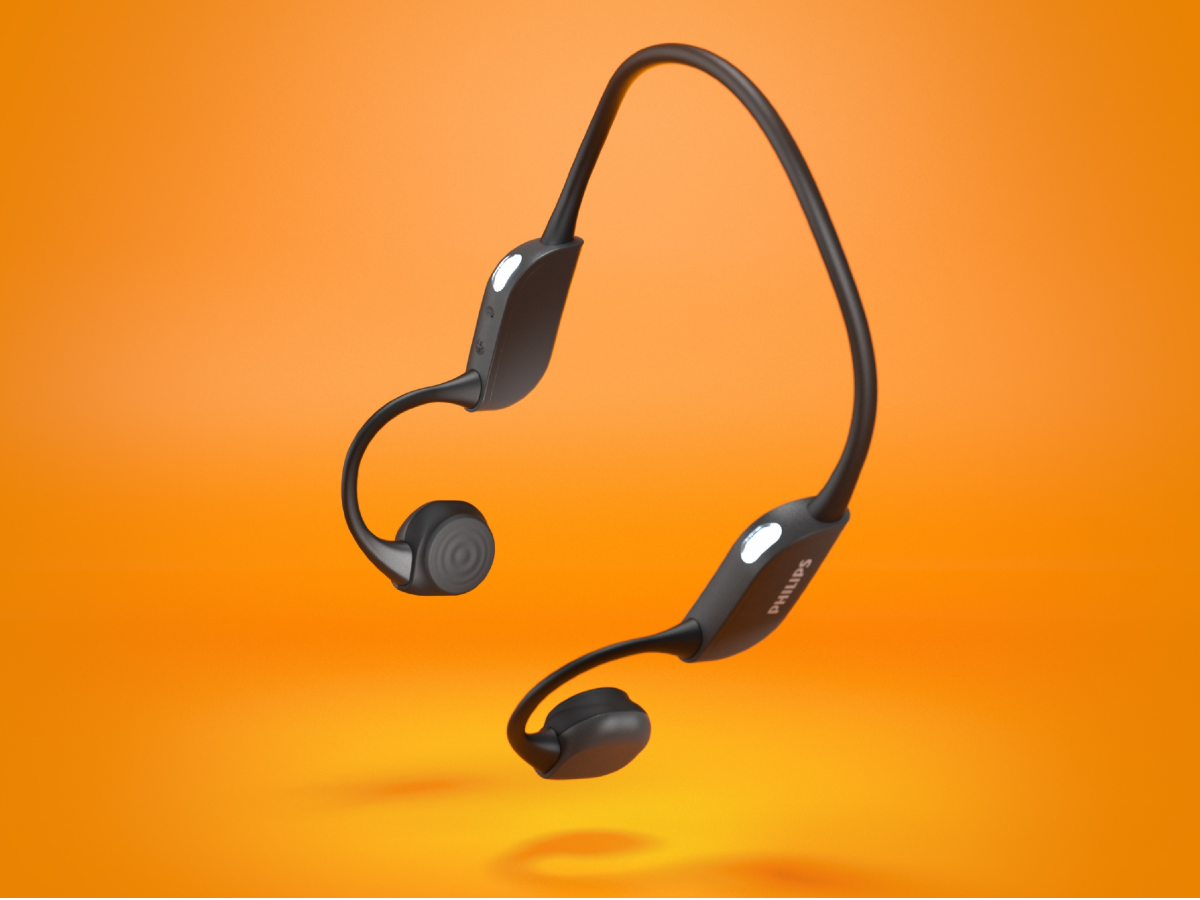 If you still don't completely trust public transport not to sneak up on you when you're out running, Philips' A6606 (£TBA) headphones might be the ones for you.
Not only do they use bone conduction tech to beam the sound directly through your cheekbones and into your noggin without clogging up your ears, they also have integrated LED lights so you don't completely disappear into the gloom when you're out running in the dark. The titanium-reinforced neckband design also means you don't have to worry about them making a break for freedom when the going gets tough.
Battery life is a very respectable nine hours, with a 15-minute fast charge that'll give you enough juice for a 10K, plus two built-in mics for making and taking calls. That's assuming you're not too busy gasping for breath.
4. Awesome new OLEDs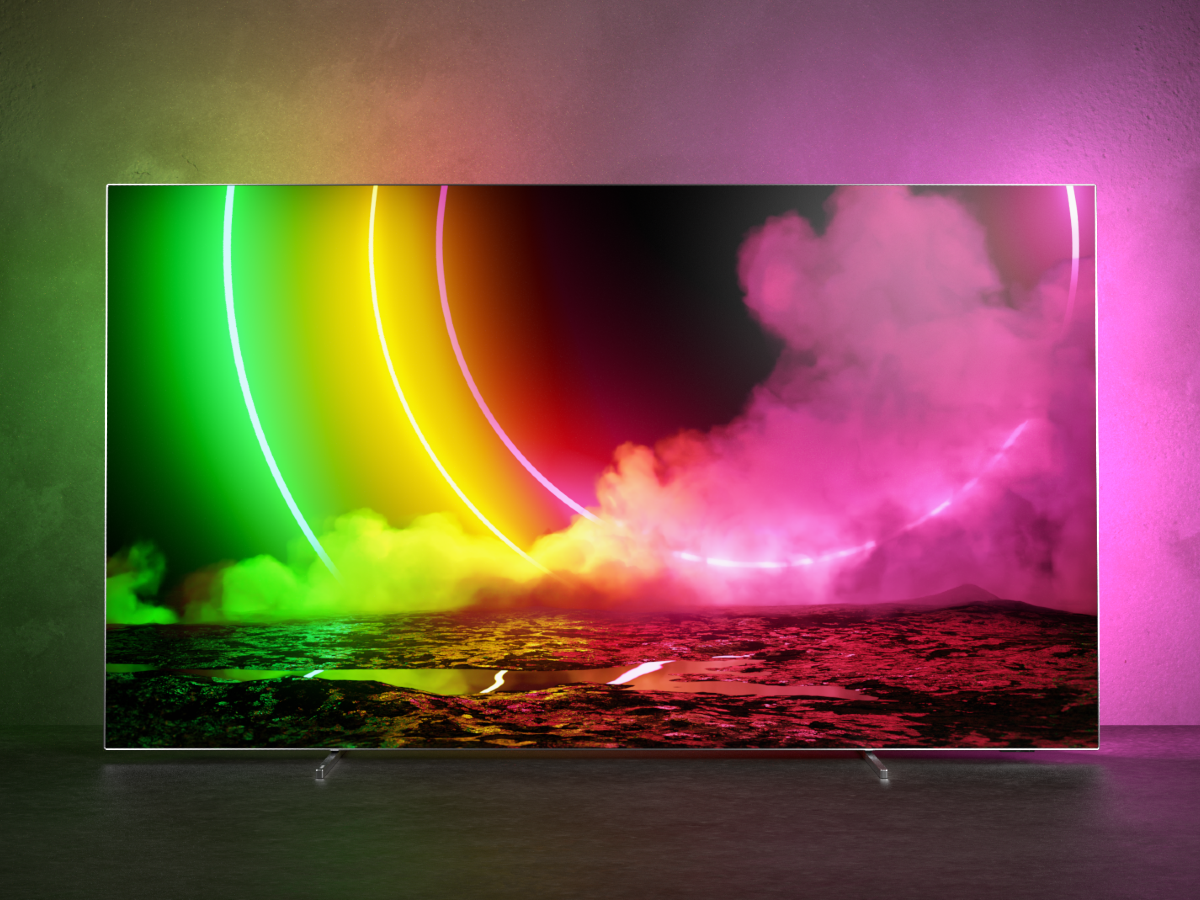 Perched at the top of Philips' 2021 TV range is a pair of new OLEDs: the OLED806 and OLED856 (the clue's in the name). While the former comes in 48in, 55in, 65in and 77in sizes, the latter is only available with a 55in or 65in panel.
Both come with the same new-fashioned P5 processor, four-sided Ambilight, and HDR standards as the Mini LEDs models above, but the OLED screens should mean the colours and contrast are just that bit more mind-blowing than their slightly cheaper brethren, although there are no prices available for these yet either.
5. Cooling cans and Kevlar buds
If you'd prefer a more traditional pair of on-ear cans, the A4216 (£TBA) have 40mm drivers and memory foam pads with special cooling gel inserts, so your lugs shouldn't start overheating too much when you start feeling the burn elsewhere. With IP55 waterproofing and a 25-hour battery life, they should also keep up with even the most demanding workouts.
Last but not least, there's also the A3206 (£TBA), which are more traditional Bluetooth in-ears with a Kevlar-reinforced cable to keep the two buds from losing sight of each other. Like the A7306 you get a choice of wing tips or ear hooks, while the 13.6mm neodymium acoustic drivers will keep pumping for up to 10 hours off a single charge. Throw in IP57 resistance and Siri and Google Assistant compatibility and they've got all the basics covered.