Drop everything and download: Drop Wizard
You'll wand to play it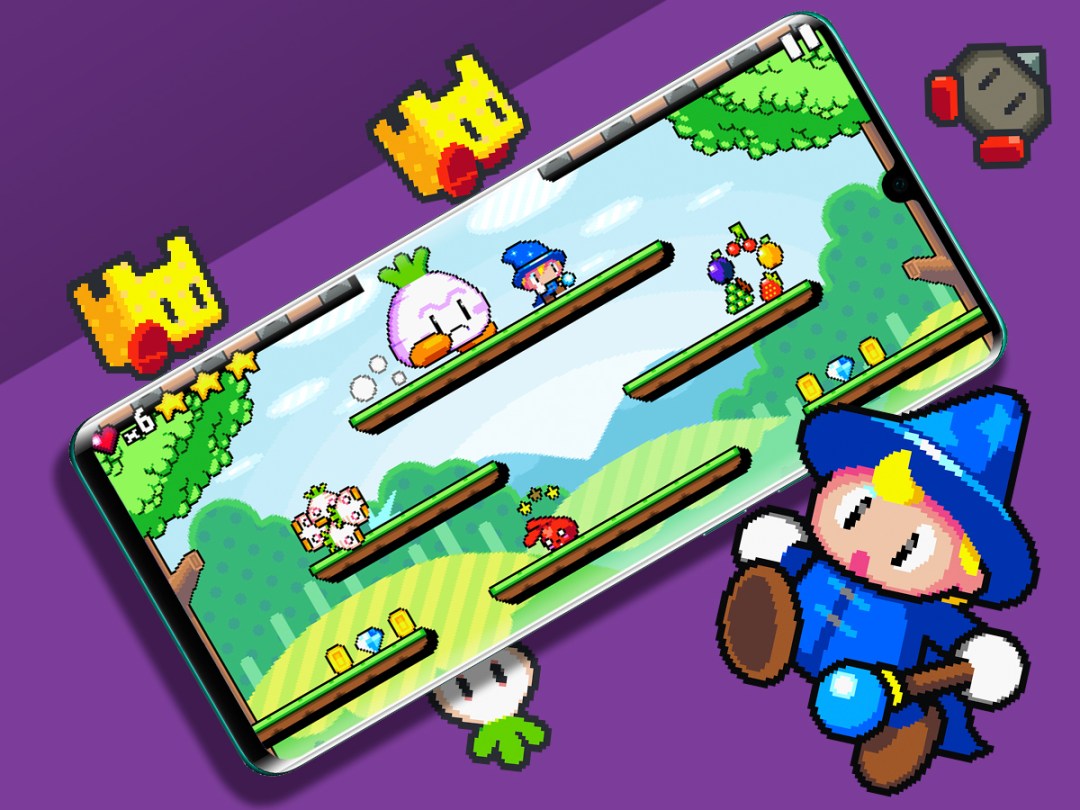 Wizards! They think they're all smart with their pointy hats, magic sticks, and abracadabra. But Teo's fallen foul of an evil warlock who's turned his friend to stone! Horrors! Your aim in Drop Wizard is to blast through legions of cute but deadly evil critters, to rescue your chum.
The game rocked up on iOS years ago, but has just arrived on Android — nearly three years after its sequel. Weird? Yep. Probably to be avoided then? Most certainly not…
Is it any good?
It's superb. The game echoes classic fixed-screen platformers like Bubble Bobble and Snow Bros, but reimagines them for widescreen and touch controls. So instead of a virtual D-pad, you just prod the left or right of the display to redirect an auto-running wizard. When he lands on a platform, he emits a blast from his wand.
Stunned nasties are punted across the screen as you belt along, creating trundling balls of fury that build as they run over further enemies. Timing is everything, and the mix of old and new can feel like a clash at first; but once the controls click, you'll appreciate the level design, and the choreography you must master to get through the game unscathed.
Any downsides?
It's possible you'll grumble about the auto-running, if you've been trained on traditional platformers. Maybe you'll gripe about the structure not giving you the option to run through the entire game in one go. And perhaps you'll be all crotchety about having to pay for something.
If so, clearly you're an irredeemable grump who doesn't appreciate a tiny classic arcade romp squished into your phone, and are part of the reason we can't have nice things. So instead just buy the game, revel in its colourful fun, and have a (magical) blast.