Darth Punk: Sith Lord's helmet now bluetooth speaker, Imperial March mandatory
Luke, I am your speaker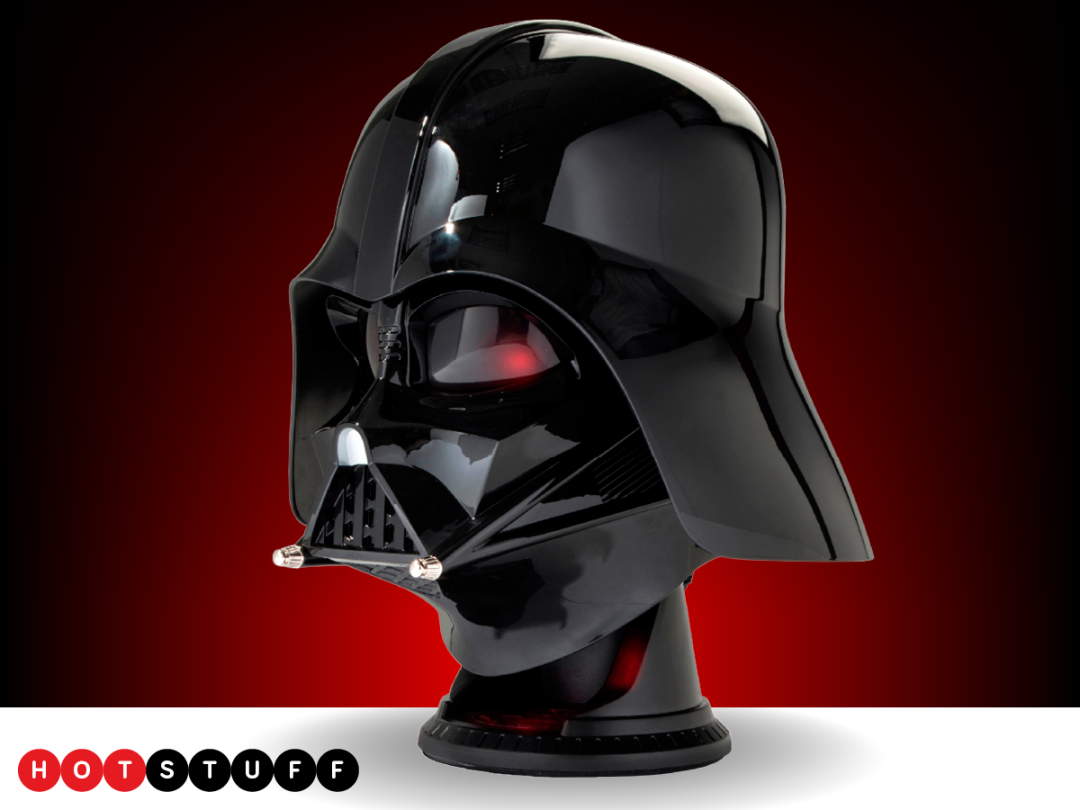 Urgh, not another Darth Vader helmet. Surely this is old news.
Don't kid yourself – you wet your pants with excitement when you saw Vader in the Rogue One trailer. Besides, this isn't one of those flimsy fancy dress shop helmets that gives you heavy breathing. This is, in fact, no helmet at all, but a Bluetooth speaker. Connect your smartphone or tablet to Vader's lifesize head and he'll begin to blare out the tunes from your playlist.
I can't imagine the sound quality being anything special.
Look at you making all the assumptions! This could be the new king of wireless audio for all you know. Ok, it's unlikely that it'll match the likes of Sonos, but then a Sonos doesn't look like Darth Vader's head. This is a speaker that will add a hefty dose of Star Wars chic to any bedroom, and if you don't fancy the Sith Lord giving you the LED powered death-glare as you try to get some sleep, you can also get versions in the form of the slightly less intimidating Death Trooper or Storm Trooper. Disappointingly, there's no news of a Yoda or Chewbacca model, so you're going to have to settle with the dark side for now.
Hard to resist… The Star Wars nerd is strong with this one.
If it's nerd-value that you're looking for, then you'll quake in your space boots when you hear that it makes Star Wars sound effects when it powers on/off and connects to your bluetooth device. But to add this to your collection, you're going to have to spend £350. You've got to hope it sounds better than expected, because that's going to leave a Death Star-sized hole in your wallet. But if you love everything Star Wars and you're willing to pay through the nose to fund your habit, you can preorder the speaker now for delivery on 7 December, a week or so before Rogue One hits the cinema.
Preorder the Star Wars Darth Vader Bluetooth speaker from Amazon