Of course Samsung is making an 18.5in iPad Pro rival
Tablet or coffee table?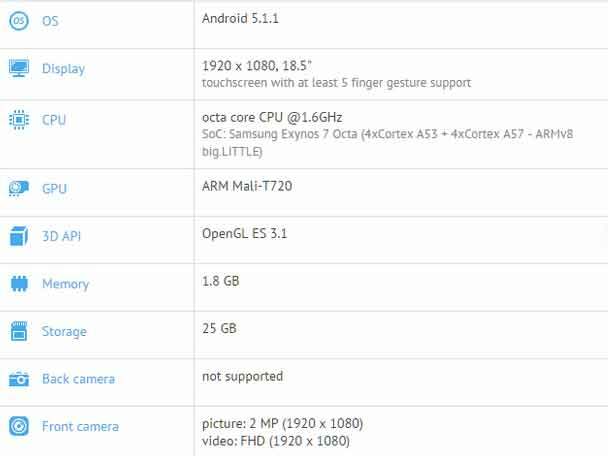 The perpetual oneupmanship of the tech world will only stop once the sun's last nanoscopic drop of energy has fizzled out, plunging our solar system into deep, dark, empty chaos.
Until then however, we've got things like the Samsung Galaxy View to look forward to.
Teased at IFA, we've now got a set of leaked specs to peruse, and this thing sounds bonkers.
The spec list is dominated by a gargantuan 18.5in display, which easily trounces the iPad Pro's 12.9in alternative.
It loses out heavily in the Pixels Per Inch war though, thanks to its reported 1080p resolution, which would give it a ppi count of 119 (compared to the iPad Pro's 265).
The leaked tablet, also known as the SM-T670, also has a 1.6GHz octa-core processor listed, alongside 2GB of RAM and what probably translates to 32GB of total storage.
A 5700mAh battery and 2MP front-facing camera round off the specs and, well, we're not entirely sure what to think.
If this is all true, then those specs are a little disappointing, considering such a huge tablet will probably only really be aimed at designers and other creative types.
None of this is official, mind, so swallow it all down with plenty of salt, and stay tuned for more info.