Cortana app arrives on Android and iOS
Previously restricted to Windows users, Microsoft's personal assistant goes universal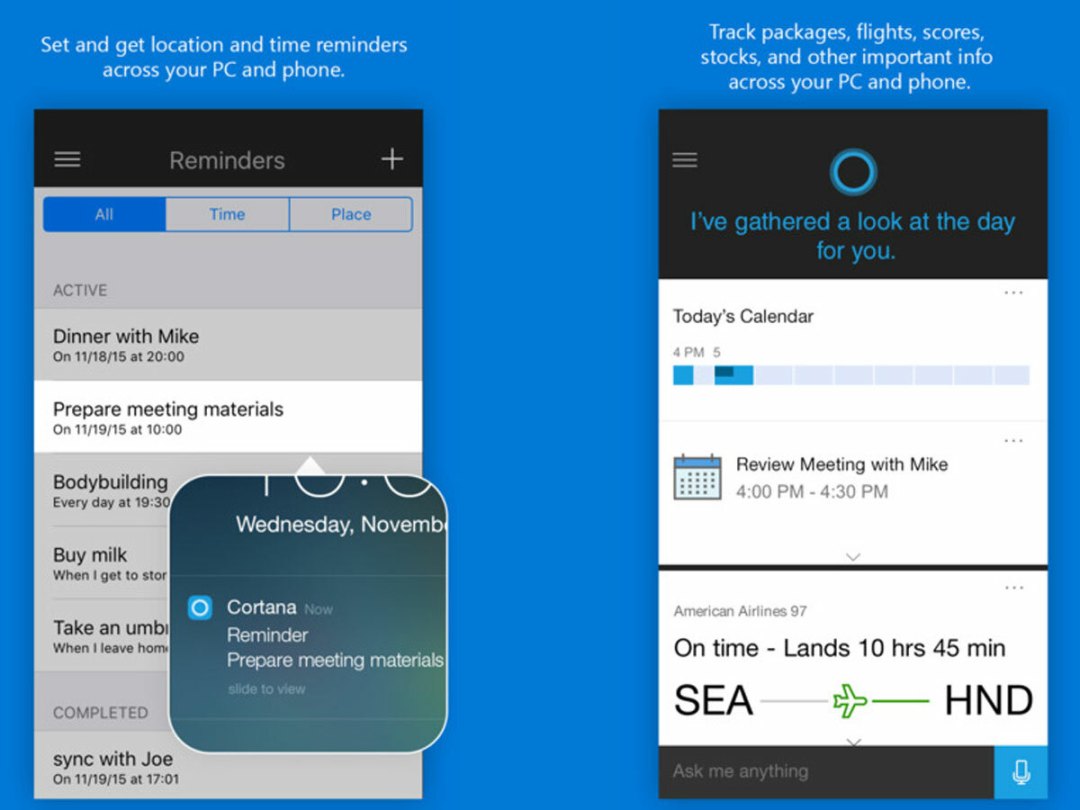 Cortana, Microsoft's answer to Siri and Google Now, has previously only been available on Windows PCs and smartphones – but now anybody with an iOS or Android device can give it a try.
Well, as long as they live in a part of the world where it's available. Yesterday Microsoft released Cortana as iOS and Android apps for US residents, but it seems like those of us living in the UK may have to wait a bit longer (we can still try the Android Cortana public preview beta, it seems).
The finalised apps appear quite similar to the preview editions that were released on both platforms earlier this year, and indeed similar to the version of Cortana you'd find on a Windows 10 device. There's a search box at the bottom with an option for speech search, a menu button at the top left, and the rest of the screen shows cards displaying information on weather, packages, appointments and the like.
There are some differences when you delve a little deeper, however. Cortana on Windows 10 can open apps or change device settings, but that isn't possible on the other platforms. The iOS version can't be opened via the usual "Hey Cortana" voice command, while the Android version can, but only from the home screen.
If you happen to live in a part of the world where the apps are available now, you'll need a Microsoft account to use them. This allows you to sync your settings and searches across any Cortana-equipped devices you own, and on the Android version will mean you can receive missed call notifications on your Windows 10 PC, and send a text to the caller straight from your PC.
We'll update you when Microsoft releases Cortana for UK-based Android and iOS users.
[Source: Ars Technica]