Canon's EOS 80D might be a vlogger's best friend
Full HD video at 60fps and quality stills to match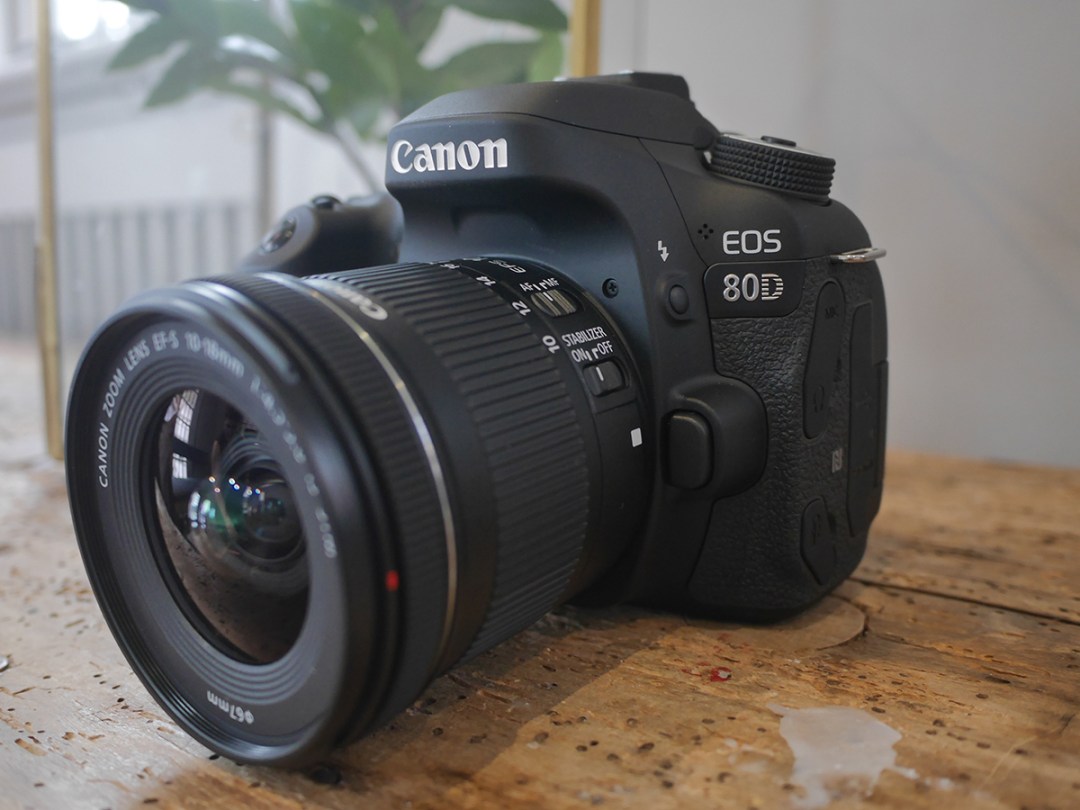 Are you looking to get a bit more serious about photography, and a system camera (or budget DSLR) just can't cut it any more? Canon's got what you need.
The EOS 80D has just been revealed as a successor to the 70D, the enthusiast's champion camera with enough dials and displays to keep you snapping without fiddling with a touchscreen. The 80D has a near identical layout, which should keep Canon fans happy, and a deeper, more tactile grip for more comfortable shooting.
It's all change on the inside, though, with a brand new 24MP APS-C sensor. The 100-16,000ISO range is one stop higher than the 70D and is expandable to 25,600, so should be good for low light shooting. Dual CMOS autofocus with 45 cross-type AF points should mean you'll have no trouble locking onto a subject in darker conditions either.
Flicker detection used to be the reserve of top-end DSLRs, but Canon's brought it down to the 80D. It links the metering system to your shutter to make sure fluorescent lights don't ruin your shot.
The DIGIC 6 processor is fast enough for 7fps continuous shooting, and the redesigned mirror box ditches springs in favour of gears for a quieter action. The frame buffer has been boosted to 100 JPEGs and 25 RAWs before you'll have to ease off the shutter button – a big jump from the 65 JPEGs and 16 RAWs on the 70D.
Wi-Fi and NFC are very welcome inclusions, as there are still plenty of DSLRs that force you to buy an expensive Wi-Fi module just to get connected. It works with Canon's app, which was recently overhauled to work across the entire range, rather than just specific cameras.
It's stellar video credentials that should really make the 80D stand out though. According to Canon, the 70D is one of the most popular cameras for vloggers and YouTube channels, and that makes do with 30fps recording. The 80D can shoot Full HD video at 60fps, and it finally gets a headphone socket for metering – no messy hacking or soldering required.
The 80D will be going on sale for £999 body-only, which puts it up against Nikon's full-frame D610. That can only handle Full HD video at 30fps, though, so the Canon could be the best bet for anyone that splits their time between stills and film.
We got the chance to try out the 80D ahead of its May launch last week, so make sure to check out our Hands-on review here.