Build 2015: Turn your Windows 10 phone into a second-screen PC with Continuum
One of the cooler new Windows features lets you get a full PC-like experience using your phone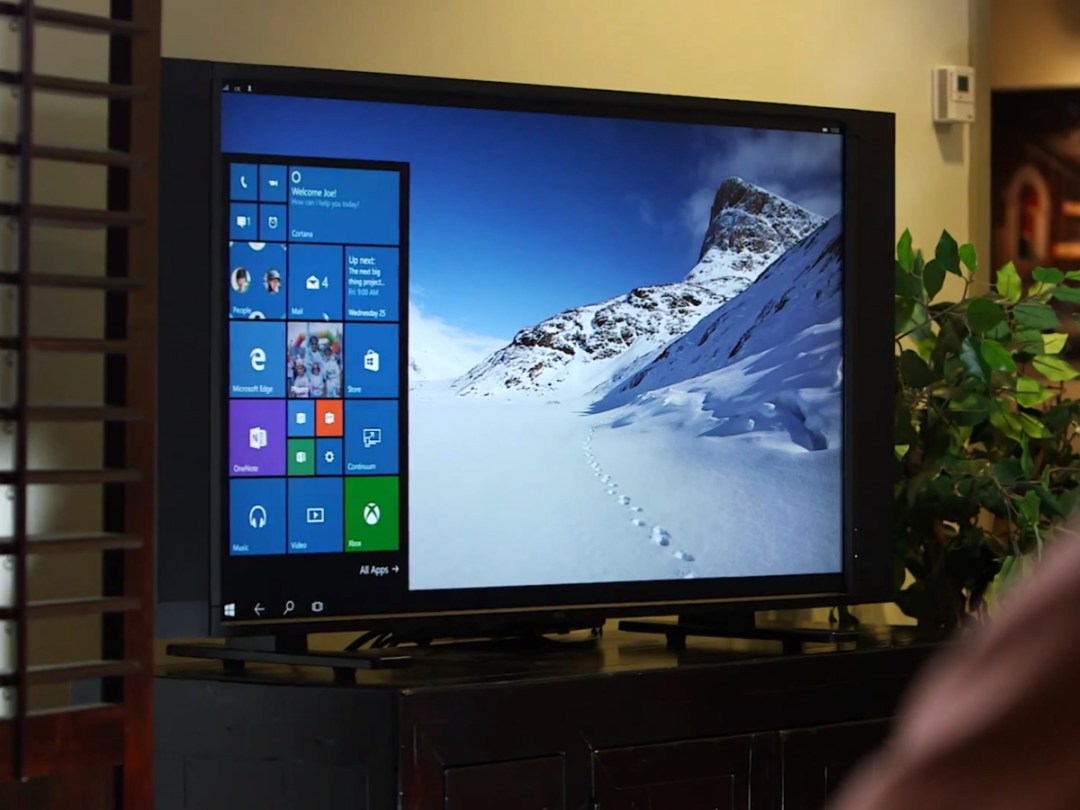 On tablets, Windows 10's new Continuum feature makes snapping between tablet and desktop-centric modes a total breeze. But Continuum has an even bigger surprise on the smartphone side of Windows.
Revealed today at the Build 2015 conference, Continuum for Phones allows compatible devices to function like a desktop PC when connected to an external monitor. You can even connect a keyboard and mouse via Bluetooth and have a nearly full PC experience on the go.
Continuum for Phone leverages the benefits of Universal Windows 10 apps. Because all Windows 10-powered devices share a core codebase, from desktops to phones and even the Xbox One and HoloLens, developers can create one app that works for various form factors and screen sizes. And in this case, those apps can function on multiple screen types using one core device.
As shown in the demo above, familiar Microsoft apps like Outlook and Office resemble their PC desktop versions when run via a phone on a larger screen. And you can even use the Universal apps on the larger display while still answering calls or watching videos on the phone.
Microsoft says special hardware is used to support the multi-screen approach, so existing Windows phones won't be able to tap into Continuum, even when upgraded to Windows 10. And it's not clear if all future phones will be able to, either. But for those who can, this might be a huge perk that could feasibly make a Windows phone the only device that some users need when on the go.
[Source: Blogging Windows]