Best iPad apps this week
Load your most rectangular bit of Apple kit with some of these fresh apps we've picked from the App Store garden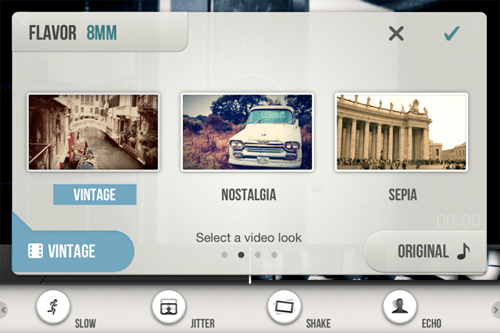 Game Your Video 69p
Anyone versed in the art of meticulous video editing look away now. Because for less than a pound, Game Your Video will add effects like slow motion, split screen and comedy voices to your footage with a few swipes of your iPad's screen. Filters include nostalgia, cinematic and black and white plus you can easily add music from iTunes.
FourFourTwo Gallery £Free
Footie fans will love this free app from our buddies at FourFourTwo – it does what it says on the tin with glorious sports photography of classic matches, legendary players and exclusive behind-the-scenes action.
iPieces Air Hockey Free (app), £10 (game)
Making us come over all nostalgic for board games with real pieces, iPieces is a range of kid-friendly games – like Air Hockey, Snakes and Ladders and a fishing game – that work with free apps to turn your iPad into a family game-board. Makes us wish it was still Christmas.
Wunderkit £Free
An iPad app for working – yawn, we sometimes have to do it – Wunderkit gives you a simple interface for collaborative projects by working with Facebook and Twitter to make it easy to share ideas, notes and tasks.
Inside the World of Dinosaurs £9.99
This dino encyclopedia for iPad will cost you but you can't really put a price on over 300 3D models. And if you can, it's surely more than a tenner. Sixty of these are apparently photo-realistic – not sure how we'd check this – but there's also dinosaur fights, Stephen Fry narration and 60 dino roars. Moo?
New video! BlackBerry Porsche Design P'9981 review
LG Miracle leaked as brightest Windows Phone yet
Apple iTV is being tested already