Bastion and Transistor creators reveal next game, Pyre
Supergiant Games' new PC and PS4 project takes shape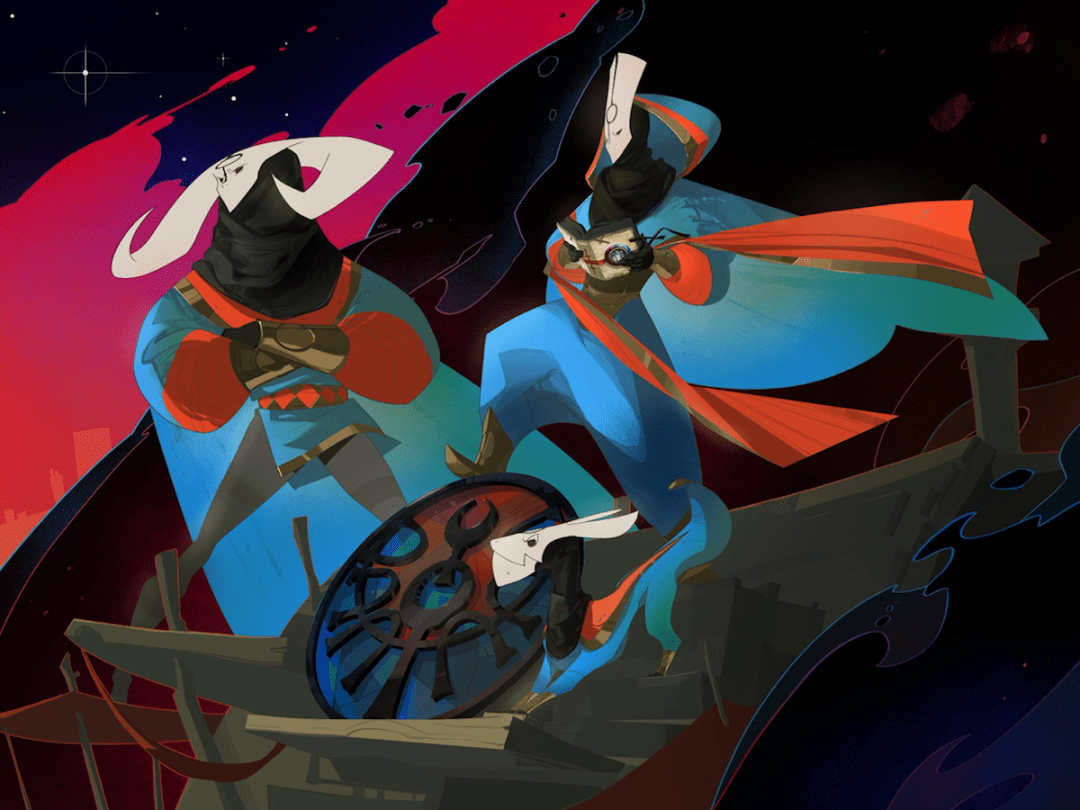 Supergiant Games made a huge splash with its 2011 debut, Bastion, and followed it up with the arguably just-as-strong Transistor in 2014. And believe it or not, the team's next game looks just as stunning.
Pyre, revealed today in advance of its debut showing at the PAX East convention in Boston, is another action role-player with a superb, cartoon-like aesthetic – but otherwise, it seems to deviate significantly from its predecessors in design.
Rather than guide one warrior into battle, you'll command a whole party of exiles in a magical land, with decisions to be made as you command your jaunty wagon across the world map, plus tense showdowns in what look to be fast-paced battles. Supergiant says there will be a wide array of characters in the mix this time around, and the world map footage can't help but remind us of The Banner Saga a bit, although the similarities may not extend into gameplay or structure.
"At the beginning of the game, your luck has almost run out when several masked wanderers find you and revive you from the brink. With your help, they seek to learn the truth about the Rites, a secretive competition through which the worthiest exiles can return home, absolved of their transgressions," reads the official story description.
"As you journey across the Downside in the wanderers' custom blackwagon, you'll meet a variety of characters of all shapes and sizes, and learn what's in store for each of them should they prevail in the Rites," it continues. "Your actions will determine who returns to glory, and who remains in exile to the end of their days."
Pyre will release in 2017 for PC and PlayStation 4, and Supergiant will have it playable at PAX East this weekend. As the trailer above shows, it looks and sounds incredibly striking so far, and the gameplay seems to twist and tweak traditional party-based role-playing designs with almost a MOBA-inspired approach. We can't wait to hear more.
[Source: Supergiant Games]