The Arrow smartwatch has a rotating camera for selfies and spy shots from any angle
Mission briefing/Agent 35179/Covertly acquire photographs of neighbour's cat rolling on back without being detected. End transmission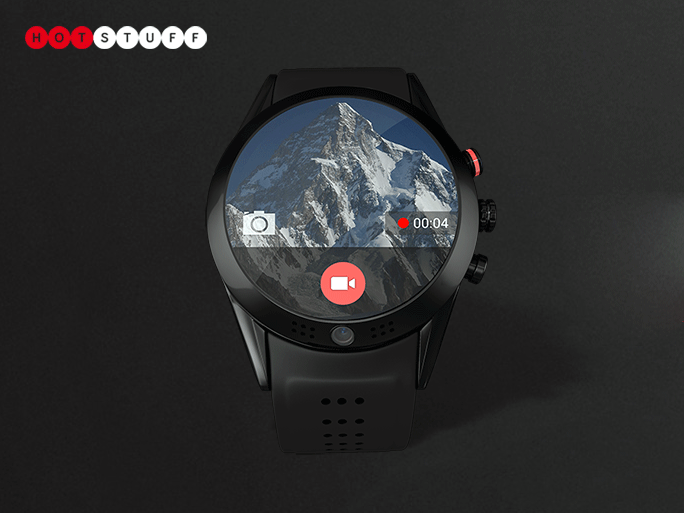 I have five smartwatches on each wrist already. Why's this one special?
Want to get straight to the point eh? Nothing wrong with that, good for you.
The Arrow smartwatch's standout feature is a 360 degree rotating camera and microphone system.
It's built into the watch face's surrounding bezel and can be adjusted for selfies or photographs without having to contort your wrist into awkward positions.
That's amazing. If you actually care about a camera on your wrist, that is.
Admittedly, cameras aren't high on the smartwatch priority list for most people.
But if you're looking for a way to capture moments faster than the time it takes to whip your smartphone out of your pocket, then you're not to going to manage it much quicker than this, unless you've got a Google Glass unit perched on your face.
How smart is it?
There's not much info on the Arrow's internals at this early stage, but the renders show off a timepiece that rivals Android Wear for looks, as well as functionality.
It's capable of doing all the things we've come to expect from smartwatches – navigation, messaging, notifications and widgets, with the added bonus of an in-built heart rate sensor, matching it against the Samsung Gear 2.
Please tell me it has wireless charging.
The Arrow rivals the gorgeous Motorola Moto 360 in the looks department, thanks to its circular display, and it also matches its rival with wireless charging powers.
It comes with a Qi charging pad too, so there's no unsightly microUSB port to ruin its sleek case.
I might as well add it to my wrist. Where do I send my money?
Nowhere, for the time being at least.
The Arrow has yet to be finalised. Specs include an ambitious 8MP camera and potentially even Android Wear, so we're a fair way off from being able to hit the buy button.
Once it makes it that far though, we'll let you know so you can prepare your wallet in advance.
READ MORE: All the hottest stuff, on one scorching page