Apple will replace MacBook displays with Retina screen coating issues
If your Retina display has unsightly splotches, go get your free fix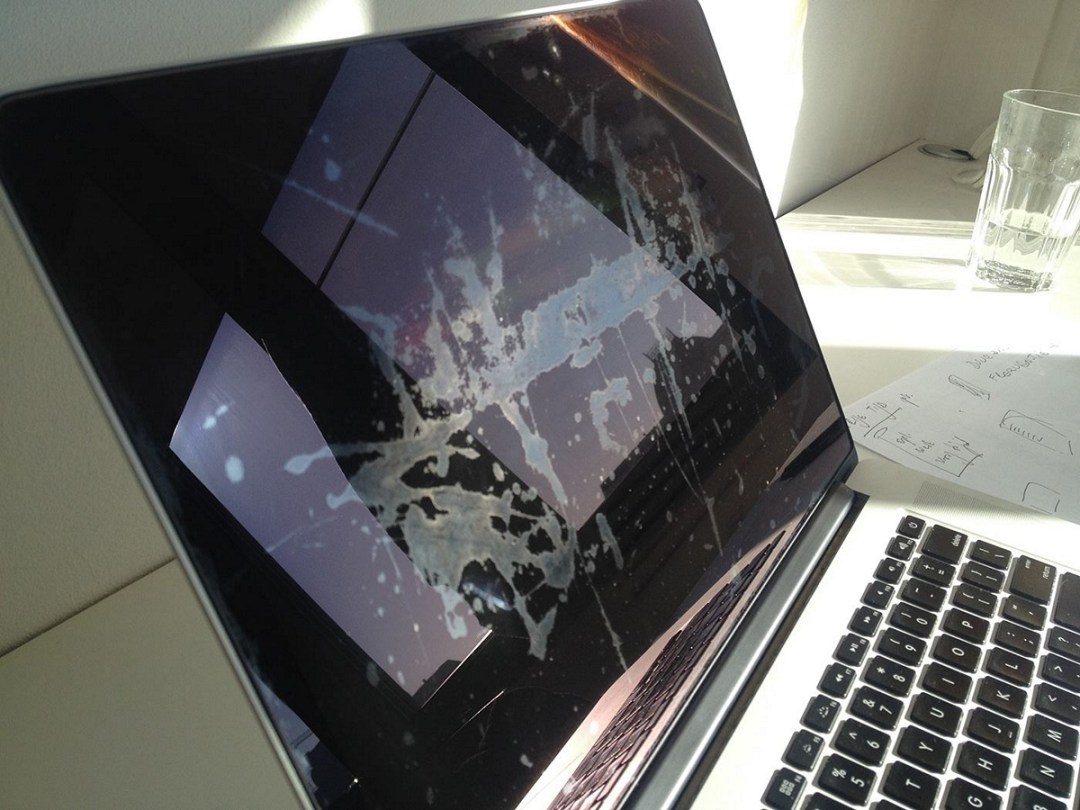 Every so often, an Apple product has a recurring issue that affects enough users that the company issues a Quality Program to extend the warranty for free repairs. And that's just happened with certain MacBook Retina displays.
According to MacRumors, the company has initiated such a program for MacBook and MacBook Pro models with Retina displays where the anti-reflective coating has started to wear off or delaminate. You'll know it if it's happened to you: the splotches are impossible to miss. The above example is an extreme case, however; it may only cover a tiny portion of your screen.
Apple hasn't made a public declaration of the program, but MacRumors says that Apple will replace affected screens for up to three years from the purchase of the device, or up until 16 October 2015, whichever is longer. AppleInsider says it confirmed the program with an Apple staffer.
Complaints really began cropping up earlier this year, with people sharing photos of their damaged displays at sites like Staingate.org (where the above image comes from), while a Change.org petition on the matter has accumulated more than 4,700 signatures in eight months.
When issue-free, we still think the MacBook Pro with Retina display is the best laptop on the market – but many mass-produced gadgets wind up having flaws for certain pockets of users, and this is one you'll definitely want fixed. Luckily, Apple is making it easy to do just that: simply bring it into your nearest Apple Store or authorized service provider, or contact Apple Support online to get started.
[Sources: MacRumors, AppleInsider]