Apple Watch updates may include Find My Watch, sleep tracking
Report details some of the features that could come to this Watch - or maybe the next one
The Apple Watch has landed pretty well for being the company's first wearable, with huge consumer interest and some very strong reviews, although clearly there's room to grow. And according to a new report, Apple is working out building out some enhanced functionality.
For anyone worried about losing the Watch – or having it stolen – 9to5Mac cites a source claiming that Apple plans to launch a "Find My Watch" feature like those for iOS devices and Macs, letting you locate your missing device and lock it or wipe its data if desired.
Because the Apple Watch is reliant on your iPhone, Apple is reportedly changing the way this particular "Find" feature works. It'll utilize a feature called "Smart Leashing," which can alert you when the Watch is a certain distance away from the paired phone. However, the source says that the functionality may be too advanced for the current Watch hardware, and could come to a future model (with a dedicated wireless chip) instead.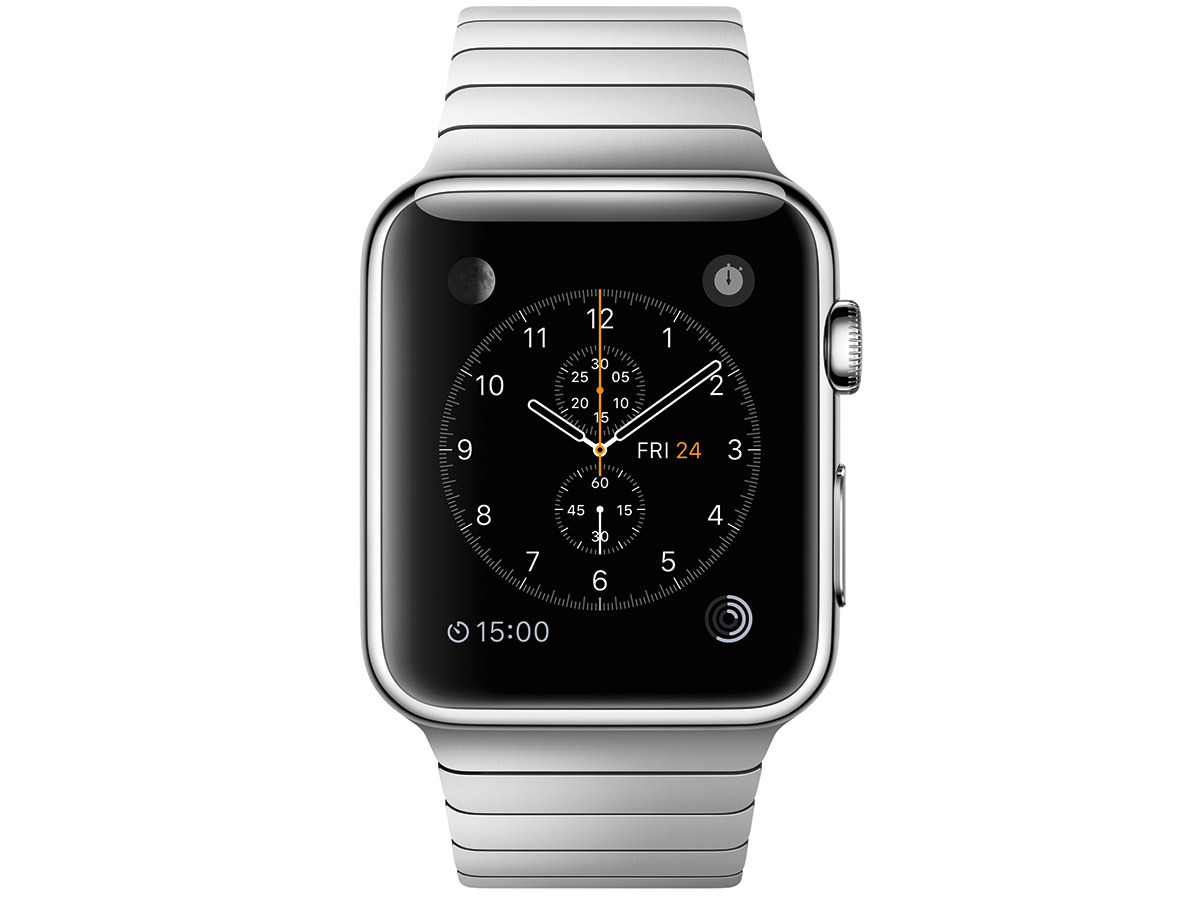 Likewise, 9to5Mac says Apple has various plans for expanded health and fitness functionality, and intends to add sleep tracking and blood pressure monitoring functionality in the short term, while glucose and blood sugar sensors are likely to require new hardware to function.
The report also claims that Apple is working on an app that can alert users to an irregular heart beat, but that liability issues and government regulations could halt that feature before it ever reaches consumers. We suppose there is such a thing as being "too smart," then.
At least one feature sounds like it's certain to come to the current Watch: Apple intends to let third-party apps utilize the "complications" – or little widgets – available on watch faces. For now, Apple is reportedly testing Twitter functionality on watch faces, where you could see a tally of Twitter mentions or even text via a larger box, depending on where you place it.
9to5Mac continues to be a reliable source for Apple news, and with the Worldwide Developers Conference now just weeks away, the chatter is heating up. It seems likely that we'll see some new Apple Watch functionality revealed then, and this may be our first look into what's ahead.
[Source: 9to5Mac]