Apple reveals 25-hour battery case for the iPhone 6 and 6s
Put those battery woes to rest (at the expense of bulkier pockets)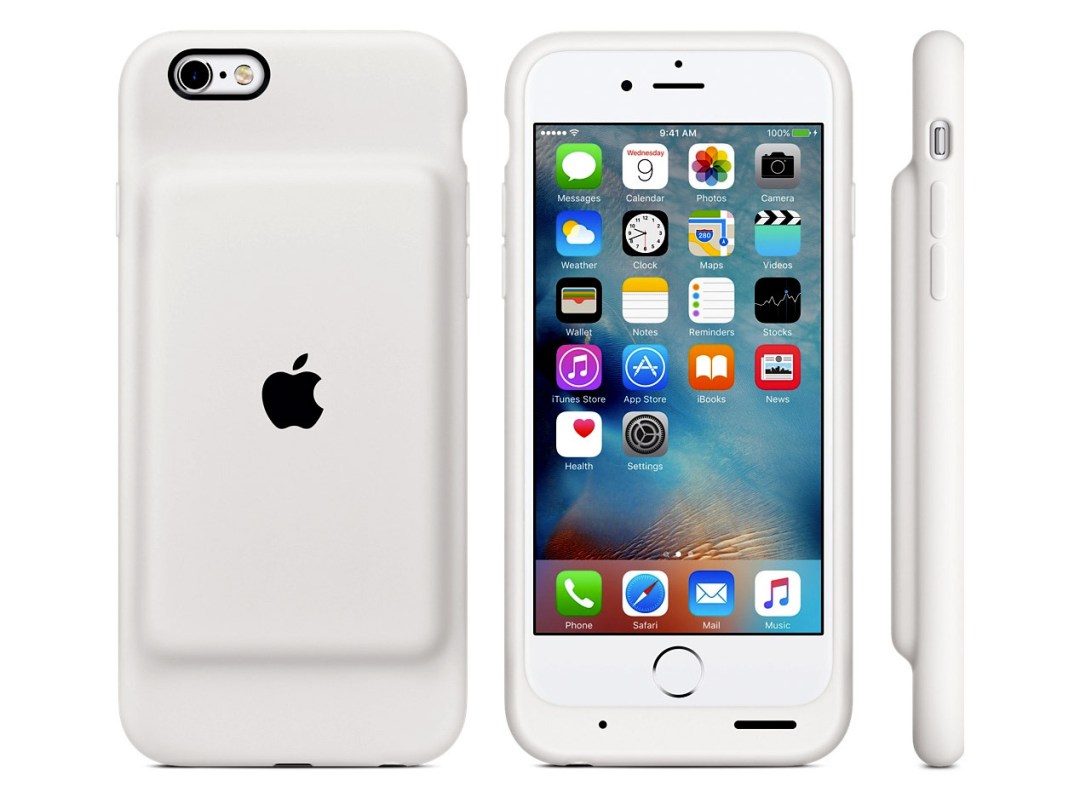 Apple has unveiled its own official extended battery case for the iPhone 6 and 6s.
Similar third-party offerings have been available from the likes of Mophie and other manufacturers for quite a while, but this is the first time the Cupertino tech giant has provided its own solution.
The Smart Battery Case, as it's officially called, promises to provide up to 25 hours of extra talk time, 20 hours of video playback, and 18 hours of LTE browsing, though it fails to list its actual capacity.
Both the case and your iPhone can be charged at the same time, and it should work with existing docks and accessories too, though there's no word on a larger iPhone 6s Plus option, as of yet.
Users can keep track of the case's remaining charge with an "intelligent battery status" reading in the Notification Centre and lock screen, and the inside of the silicon case itself is lined with soft microfibre for additional protection.
We've got no qualms with adding a little bulk for occasions where we know we'll be hammering our handsets pretty hard, but we are surprised to see Apple officially embrace the bulge, so to speak, given its love of sleek, elegant design solutions.
The Smart Battery Case is available for US$100, directly from Apple. UK pricing has yet to be confirmed.
[Pocket-lint via The Verge]