Apple iPad Mini to launch on October 23rd?
Apple is reportedly going to rain on Microsoft's Windows 8 parade with the release of the iPad Mini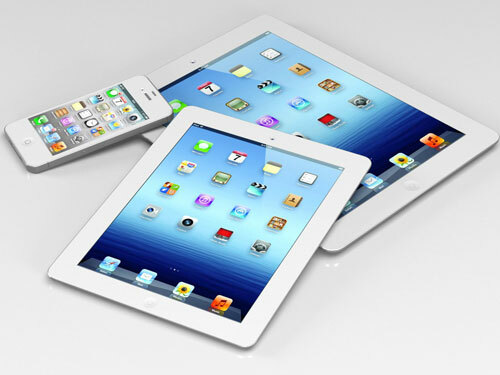 Most companies would be accused of stupidity if they decided to release a product in the same week as Microsoft, but Apple isn't your run-of-the-mill outfit.
According to sources "familiar with Apple's plans," the iPad Mini's dinkier proportions will finally be revealed to the world on October 23rd and not October 10th, as previously rumoured – two days before Microsoft's big Windows 8 event in New York, and shortly before the launch of Windows Phone 8.
Whether the close proximity of dates is deliberate or not, this really is a clash of the titans moment – and it's only going to get more heated once the Surface RT and Pro tablets arrive to take on the iPad and its smaller sibling.
Expect handbag-slinging, punch-ups and, best of all, hefty competition that will hopefully bring down prices for you, the consumer. We know Microsoft is never shy of a bit of a price war, as we saw with its Xbox console.
[CNET via AllThingsD]
iPad render: Ciccarese Design
You may also like
Apple iPad Mini rumour round-up
Microsoft Office 2013 is ready for Windows 8
Apple iPhone 6 to have fingerprint reader?