Alfa's given its first SUV the coveted Cloverleaf donk
Well, you would too if you had Ferrari's direct dial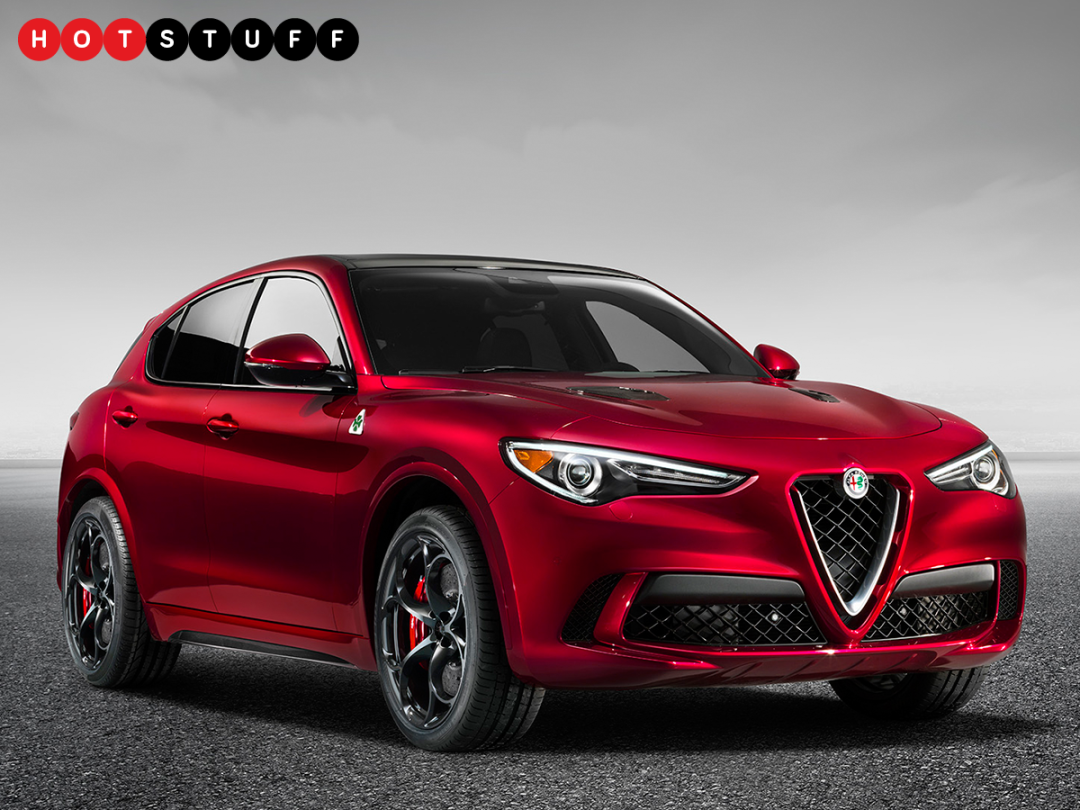 Quadrifoglio. That's a bit of a mouthful.
For us non-Italian speaking luddites at Stuff, it certainly is, but 'Cloverleaf' – thanks Google Translate – is Alfa's performance sub-brand. Like Fiat Abarth or BMW M.
But what it really represents is the no-brainer way for Alfa to reveal its first SUV – in full on, side-skirts-and-carbon-petticoats, Athena poster mode. Though there's some big numbers behind the looks, too.
OK, just how much power are we talking?
Try 503bhp, courtesy of an all-aluminium, 2.9-litre V6 petrol assisted by two turbochargers. Ferrari had a hand in designing it, so it's no surprise that the Alfa's Q4 four-wheel drive system is set up to send more power to the rear wheels.
Faced with a snowy supermarket car park, though, four-wheel torque vectoring control should stop you being left for dead by someone is a Suzuki Vitara.
What else sets this Cloverleaf edition apart?
Aside from the whacking great lump under the bonnet, the Quadrifoglio also gets an aggressive bodykit, complete with wider wheel arches, angrier flared bumpers and side skirts finished with carbon fibre.
There's a subtle boot spoiler, and two ultra-mean intercooler vents slapped right on top of the bonnet.
In fact, it doesn't look much like your typical SUV at all – more like a meaty sports saloon that's had a growth spurt. Which is no bad thing.
Time to trade in the Porsche Macan, then?
If you care about raw performance, it just might be. Nothing's in the bag quite yet, but Alfa is quietly confident the Quadrifoglio will be the fastest SUV at the Nürburgring.
If you like to stand out on the roads, though? Maybe not. Alfa says the Stevio will probably become its top-selling car when it lands in the UK next summer, even with a £40k starting price (£65k for the Quadrifoglio).