7 things you need to know about the Huawei P10 and P10 Plus
The colourful and powerful P10 might just be the star of this year's MWC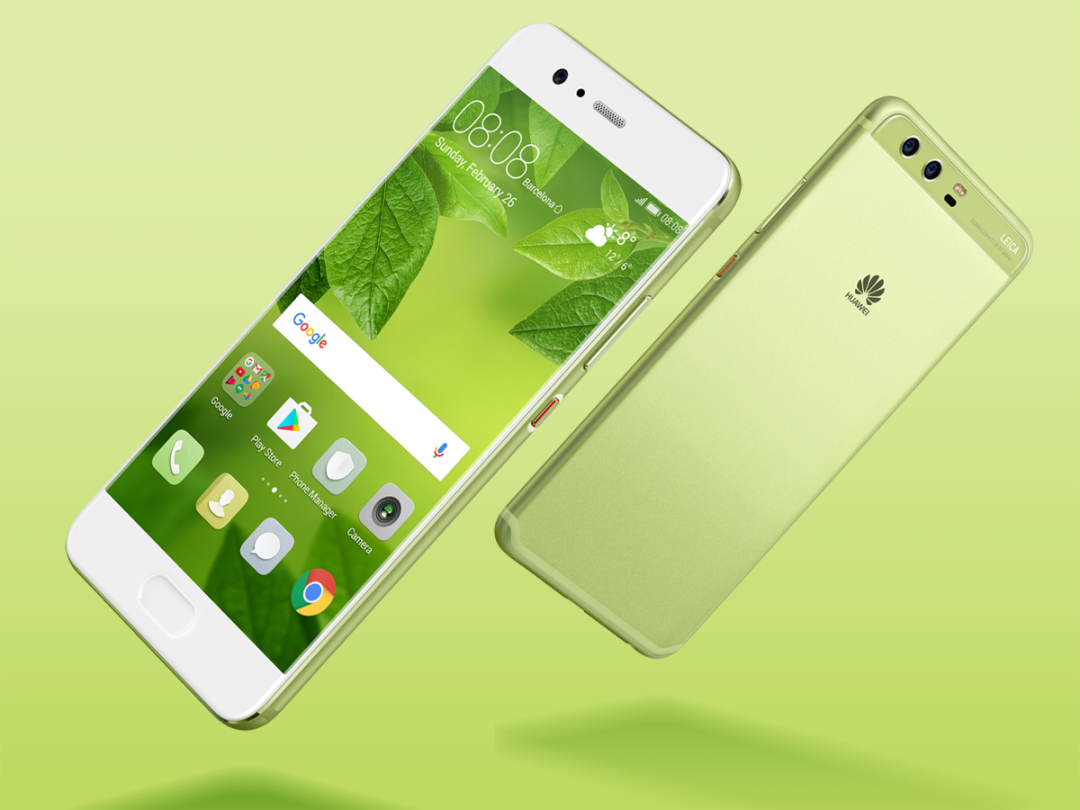 Huawei has launched its new phone at MWC 2017 – or rather phones, because there are two of them.
The Huawei P10 and P10 Plus are both premium devices which should run the likes of Samsung and LG close when it comes time to crown 2017's top Android.
Here's what you need to know about them.
1) There are two of them
You're nothing if you don't have two flagship phones these days, and Huawei isn't about to be left behind on this front, launching the P10 and P10 Plus.
There are a few key differences between them: the P10 Plus, as you might imagine, has a bigger screen with a bigger resolution, a bigger battery, more storage and a slightly better camera set-up. It also has enhanced connectivity, with 4×4 MIMO tech for faster mobile download speeds.
Other than the size they're almost identical to look at, though – they get the same design, with no extra curves on the Plus model or anything like that. The Plus does also get an infrared blaster though, which is nice.
2) There's something a bit iPhone about them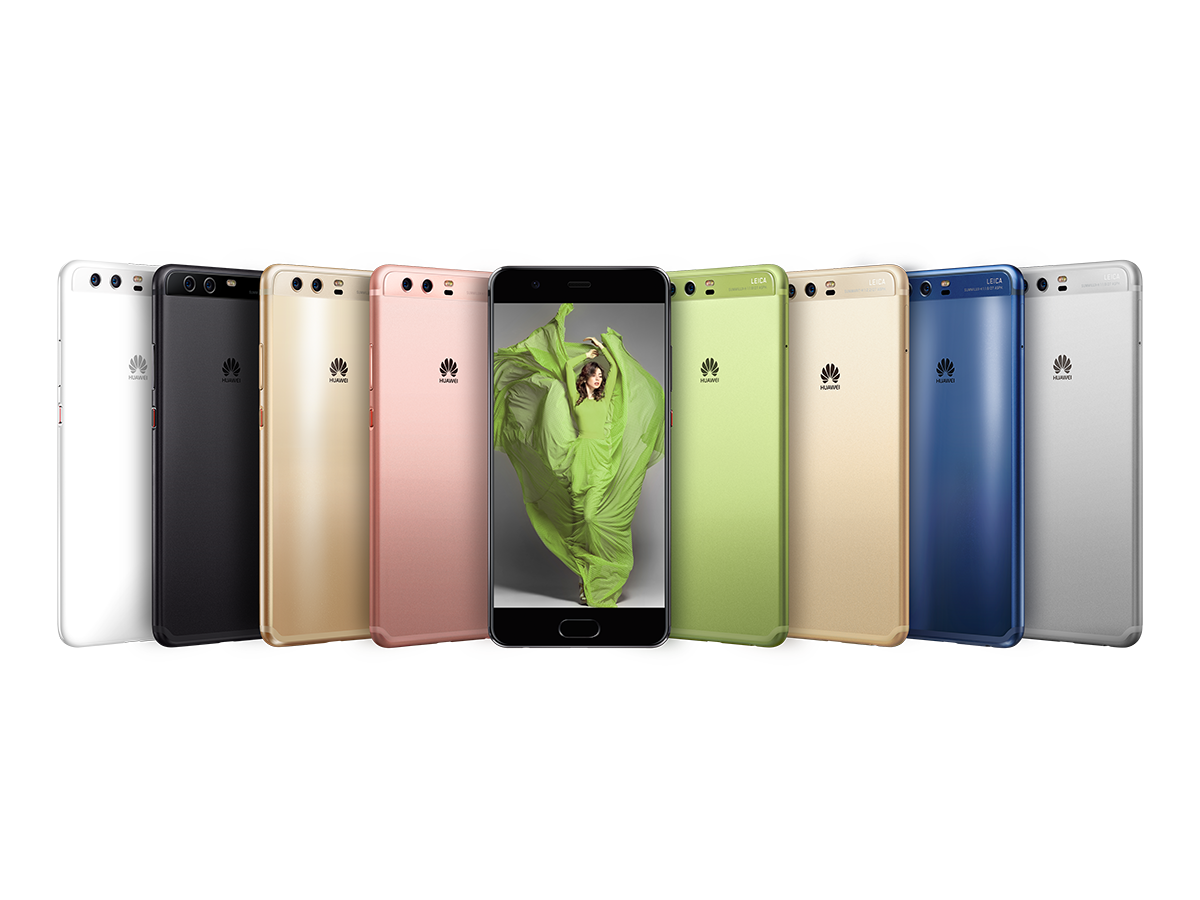 As with Apple's handsets, the P10 and P10 Plus combine a simple, elegant design with a few premium flourishes.
They're all-metal affairs, with subtly curved edges and a fingerprint sensor/home button down the bottom. Where they go further than the iPhone, though, is in the variety of finishes they're available in.
There are eight colours, from Mystic Silver to Ceramic White to Graphite Black to both Rose and Prestige Gold. And then there are the two special hues designed in conjunction with colour-specialists Pantone: Greenery and Dazzling Blue.
Dazzling Blue also features the rather lovely 'Hyper Diamond-Cut Finish'. Before you scream "Marketing fluff!" though, this does actually serve a purpose – although the material is shiny, it's designed in such a way that it doesn't attract fingerprints. There's also a Dazzling Gold colour that uses the same material, while the Ceramic White option is a high-gloss affair.
Got all that? Good, because we've really had enough of listing colours now.
3) They're built for Instagrammers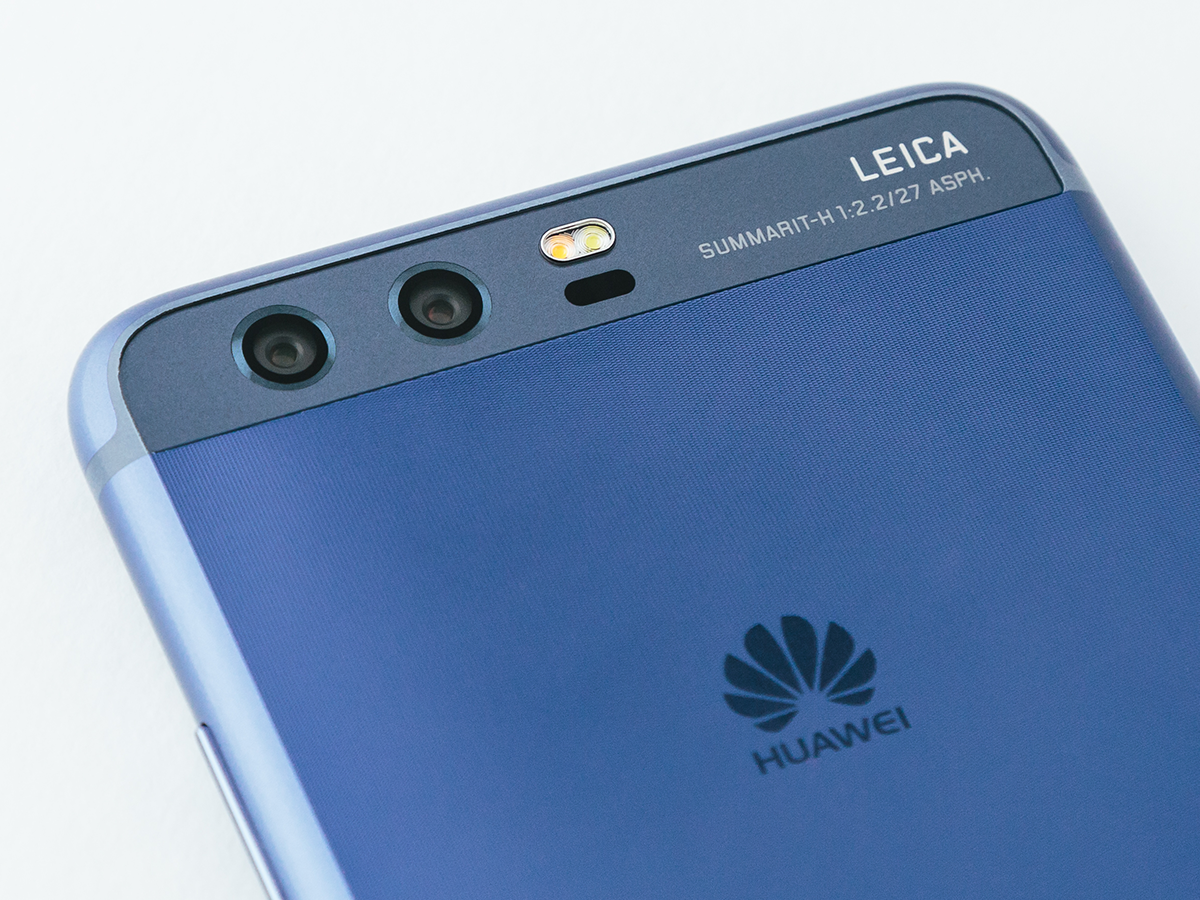 Or at least that's what Huawei's marketing people say. And it's true that a lot of thought's been put into the camera. Or rather 'cameras', because like the P9 and the Mate 9 before them, the P10 and P10 Plus both have dual sensors round the back.
As with the Mate 9, what you get here is one 20MP monochrome sensor and one 12MP colour sensor. And as with the iPhone 7 Plus, they work together to enable a 2x zoom. That said, the P10 does it in a nicer way, zooming smoothly between 1x and 2x rather than jumping straight from one length to the other.
The double set-up should also help in low light – it's certainly what we found on the Mate 9 – and of course you can just use it to take arty black-and-white snaps. You hipster, you.
The P10 Plus gets a couple of improvements over the P10. For starters its lenses are f1.8 rather than f2.2, which should help in low light and enable better background blurring, and although both cameras are made by Leica, the Plus gets the 'better' (ie more expensive) Leica Summilux glass rather than Summarit.
The front camera is the same on both: an 8MP f1.9 Leica effort with a clever 'Adaptive Selfie' mode, which identifies whether you're taking a single or group selfie then scales the image to fill the frame accordingly. Both phones also feature optical image stabilisation and laser autofocus.
4) They'll make your friends look beautiful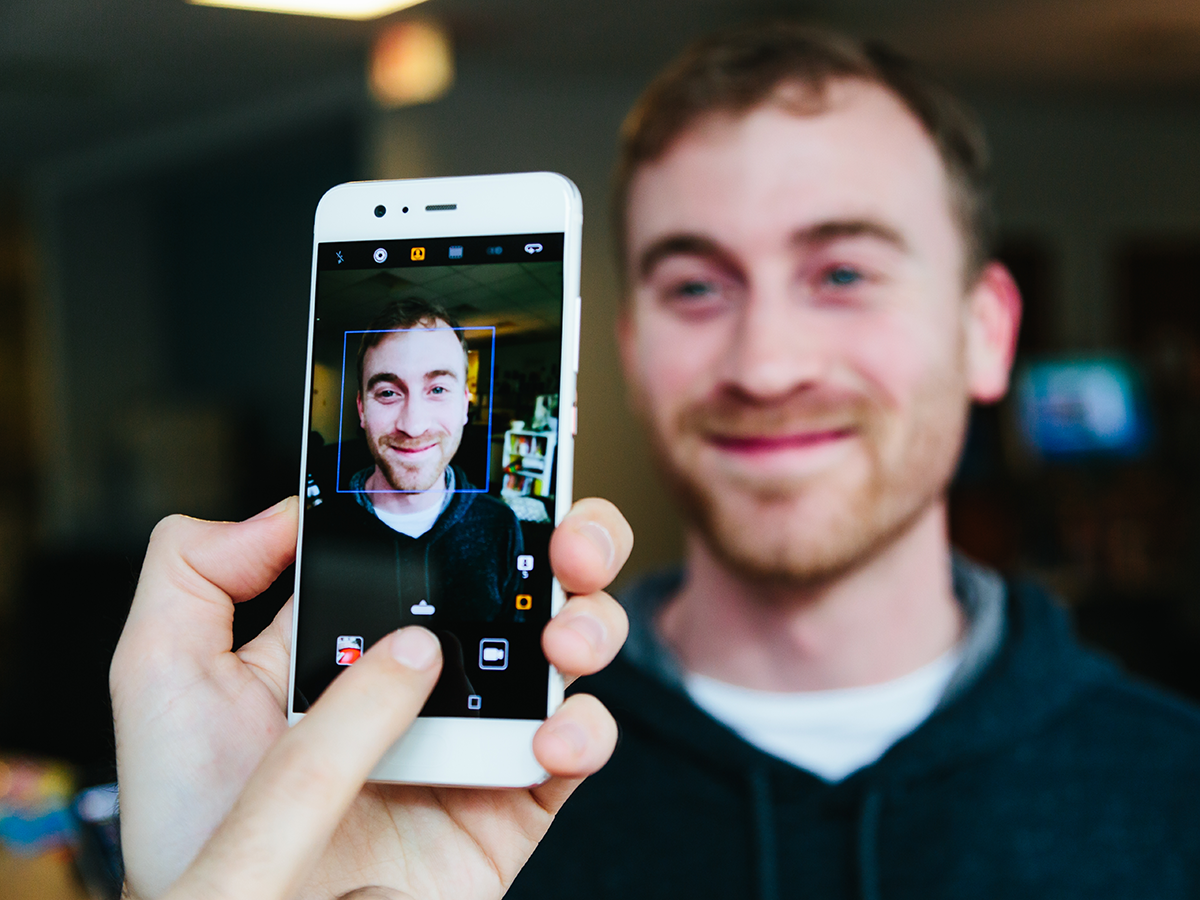 OK, maybe not your friends – no clever software can accomplish that. But anyway, portraits are clearly another big deal here, thanks to a built-in mode designed to turn even the ugliest mugs into Ryan Gosling-a-likes.
The idea is that while most smartphones have mastered landscapes, street shots and plates of dim sum, they could get a lot better at faces.
To that end, the Portrait mode enhances your subject's features by fiddling around with the aperture, using flattering lighting and enhancing skintones. Does it work? No idea yet! But it's a nice idea.
To aid it in its quest for beauty, the P10 also features advanced facial recognition that uses 190 points to track faces as they move around a shot.
5) They have top-notch specs
While not the absolute best phones out there specs-wise, the P10 and P10 Plus come pretty close in most regards.
First, the screens: the P10 only gets a full HD resolution on its 5.1in IPS display, but the P10 Plus revels in a 5.5in, QHD affair.
Power is provided by a 2.4GHz Kirin 960 processor – that's the same as the one in the Mate 9 and it ABSOLUTELY blows most of the competition out of the water when it comes to benchmarking. More importantly, it performs excellently in the real world too.
Huawei's also kitted it out with a load of software tweaks to eke more power out of it – for instance it uses machine learning to optimise RAM and therefore open apps more quickly, and to improve battery life.
Speaking of battery life, the P10's 3200mAh cell is par for the course these days, but the 3750mAh one in the P10 Plus is an absolute monster, even with that 5.5in QHD screen to power. The Galaxy S7 Edge, which has the same spec screen, has to make do with 'just' 3600mAh.
The other power difference between the models is that while the P10 gets 4GB RAM and 64GB of storage, the Plus has a 6GB / 128GB option too. Both can also take microSD up to 256GB.
6) They have a few nice software tweaks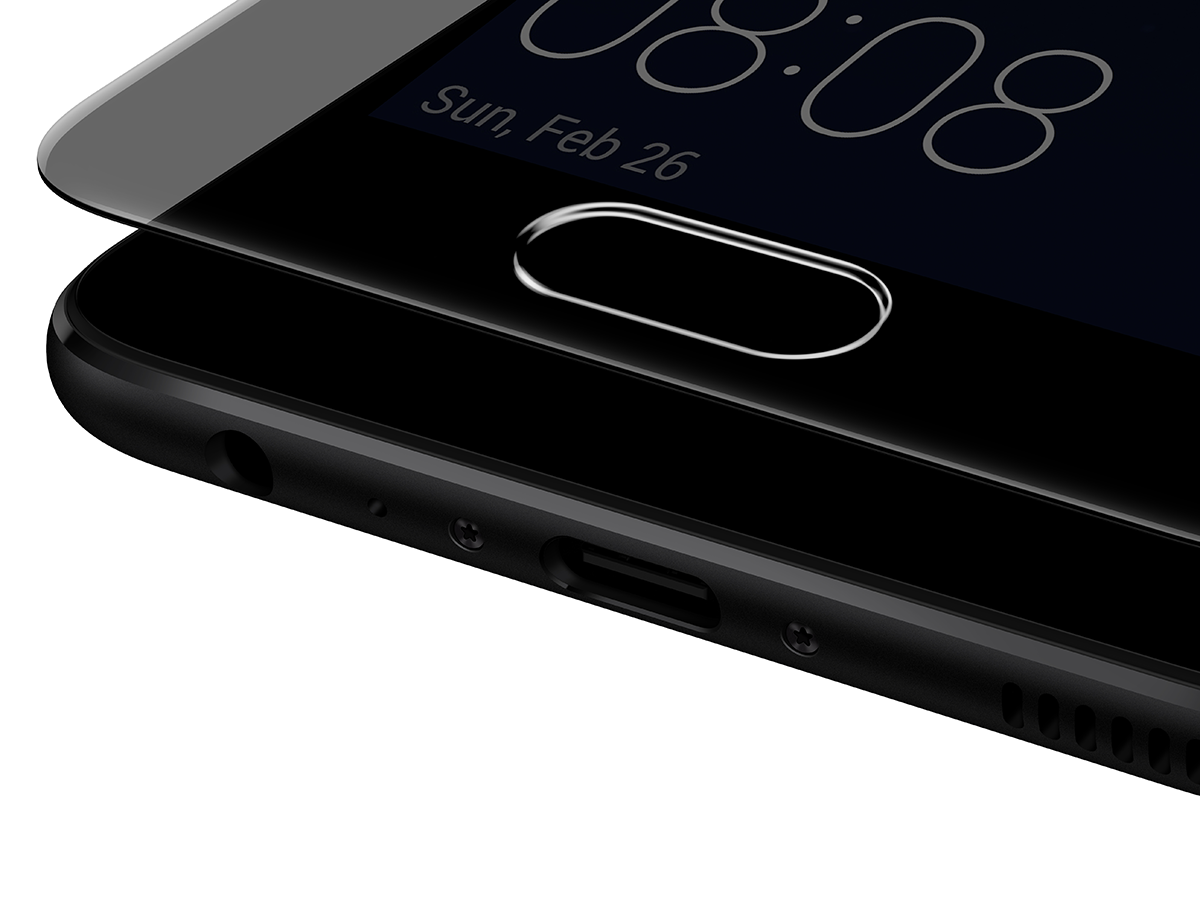 The Huawei P10 and P10 Plus run Android 7.0 out of the box, overlaid with Huawei's own Emotion UI 5.1.
We've not always been big fans of EMUI in the past, but it has a few nice features this time round. Chief among them is an option that will probably create Marmite-style levels of love-or-hate-ness – namely the ability to turn the fingerprint sensor into a one-button Android home key.
Let us explain: you can turn off the usual Android shortcuts of 'back', 'home' and 'recent apps' and instead use the fingerprint sensor to do all three. A short press goes back, a long one sends you home and a swipe opens your recent apps. As we said, you'll either love it or hate it.
The other interesting offering is the Highlights app. This has been co-developed with GoPro, and gives you a bunch of video editing tools to help you swiftly create mini movie masterpieces out of your stills.
It works much like Google Photos, analysing and grouping your snaps together by person, location or event, then lets you easily add music and share your clips with friends.
7) They'll cost a fair bit
Right now we only have European pricing for the Huawei P10 and P10 Plus, and on the continent the P10 will cost €649, the 64GB P10 Plus €699 and the 128GB version a mammoth €799.
Making guesses about UK prices is hard, especially given that a Brexit-related fall in the pound is still quite likely, but we'd expect the P10 to come in around the £550 mark, with the P10 Plus starting at about £600. Either way, they'll be available very soon – it's due to be released in March.
We'll have a hands-on review of it up very soon, and you might want to check out the rest of our MWC 2017 coverage here.