7 must-see trailers and announcements from The Game Awards 2019
The next Xbox console is revealed, alongside several hot new games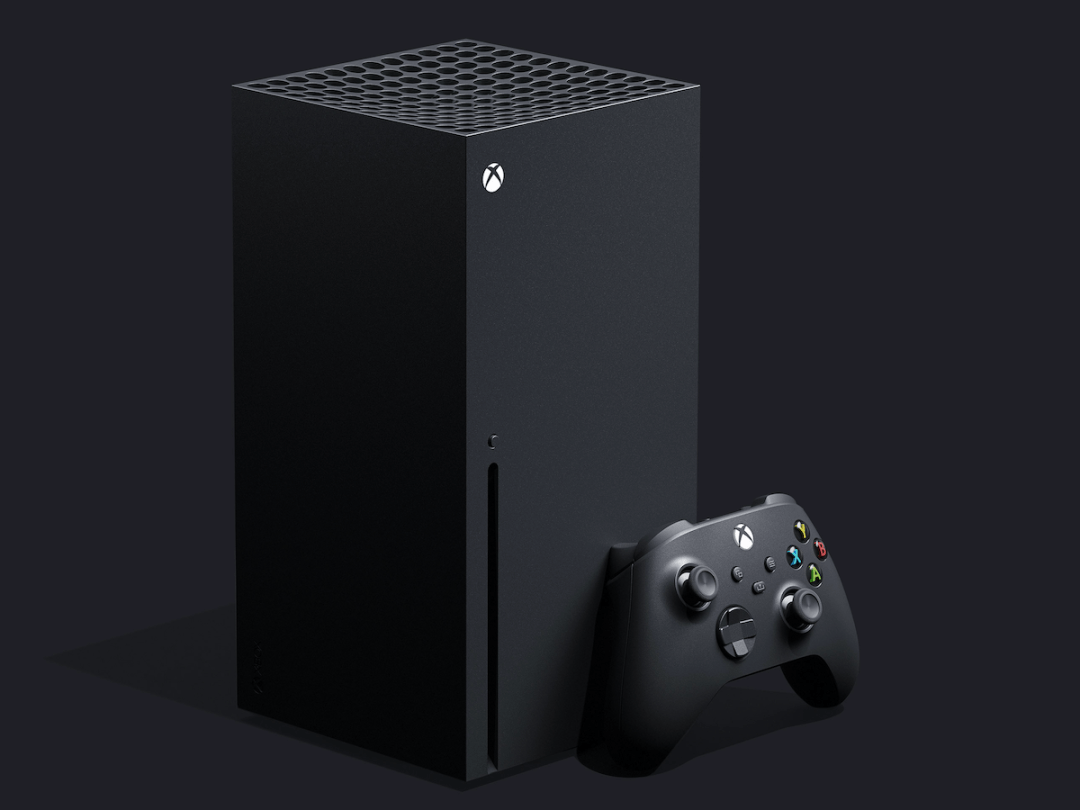 The annual Game Awards does give out awards, to be fair… although usually very quickly. More importantly, it's a winter showcase for big new games and fabulous, fresh trailers.
This year's show was no exception, with the 2019 ceremony introducing the first real look at the next Xbox console and one of its exclusive games, not to mention several other new announcements and some long-awaited trailers for games we hadn't seen in ages.
Take 15 minutes and run through the best of the best trailers from The Game Awards 2019.
1) Xbox Series X
We've known about Microsoft's "Project Scarlett" console for some time now, but the company finally showed the real deal at The Game Awards. It's called Xbox Series X, it's coming holiday 2020, and it looks more like a gaming PC than a console.
The tower-like design certainly shakes up conventions, while the super-powerful hardware should allow for more immersive games than ever. The controller looks very similar to that of the Xbox One, albeit with a revised d-pad and a new share button. There's no price tag yet, but it'll launch alongside Halo Infinite. And it'll also feature…
2) Senua's Saga: Hellblade II
Microsoft now owns Ninja Theory, so it's no surprise that the studio is working on an Xbox Series X release. And that game is Senua's Saga: Hellblade II, sequel to the critically acclaimed Hellblade: Senua's Sacrifice.
That 2017 gem was widely praised for its intensely realistic performances, with the blend of action, puzzle-solving, and horror elements elevated by the emotional characters. The sequel looks super twisted, and this deeply metal trailer leaves an intense first impression.
3) Godfall
Microsoft might've shown hardware, but Sony wasn't entirely left out of next-gen announcements. Godfall, an original game developed by Counterplay Games and published by Gearbox, was announced as the first game officially in development for PlayStation 5.
Described as a "looter-slasher," it mixes dungeon crawler-esque loot hunting with precise third-person melee combat – a concoction that sounds potentially potent, indeed. The trailer is gorgeous, no doubt, but only showcases the world and characters rather than actual gameplay. Note that it's designed as a co-op game, playable solo but also with one or two pals alongside. It'll launch holiday 2020, likely close to the PlayStation 5 release itself.
4) Weird West
When they name-dropped past creations such as Dishonored and Prey, Weird West wasn't the kind of game we expected to see next. It's the debut creation from WolfEye Studios, a new team established by former Arkane Studios vets, and it's a top-down action role-player.
As the trailer shows, it's a Wild West-set game with an alt-history supernatural bent, although we don't know much at this point about storyline let alone release target or platforms. Even so, the team has an impressive pedigree and we like the style – Weird West should be one to look out for, whenever it ultimately emerges.
5) No More Heroes 3
This super-bizarre trailer is incredible. It's ostensibly an advertisement for No More Heroes 3 on Switch, but spends five full minutes on misdirection as a super-wacky anime tale about an alien creature, villains, and a laser beam that turns people into goofy pink blobs.
And then it quickly pivots to No More Heroes, with familiar lead Travis Touchdown back to use his Beam Katana to slay foes. We love the absolute audacity of this ad, which is very much what you should expect from creator Suda51.
6) The Wolf Among Us 2
The Wolf Among Us – a prequel to the classic Fables comic book series – is one of Telltale Games' greatest episodic adventures, but an announced sequel was seemingly lost to the ages when the studio sadly crashed and burned last year.
Surprise! It's back. The Telltale name was scooped up by another company, along with some of the talent that worked on the original, plus they have the same key voice actors onboard. And this time around, it's using the Unreal Engine instead of Telltale's own, notoriously buggy engine. It's a short teaser, but it's enough to get us excited.
7) Ghost of Tsushima
After a stunning E3 debut a couple years back, Ghost of Tsushima kind of disappeared from view. We assumed it was probably being reworked for PS5, but no – it's still coming to PS4 (first, at least). And it's due out next summer.
Ghost of Tsushima certainly hasn't gotten any less gorgeous since was last saw it in action, and Sucker Punch is known for great games like Infamous and Sly Cooper. Kudos to them for taking the extra time to hopefully get this PlayStation 4 exclusive right.