5 things you need to know about Call of Duty: Black Ops 4
Big changes ahead: battle royale mode, boots on the ground – and no campaign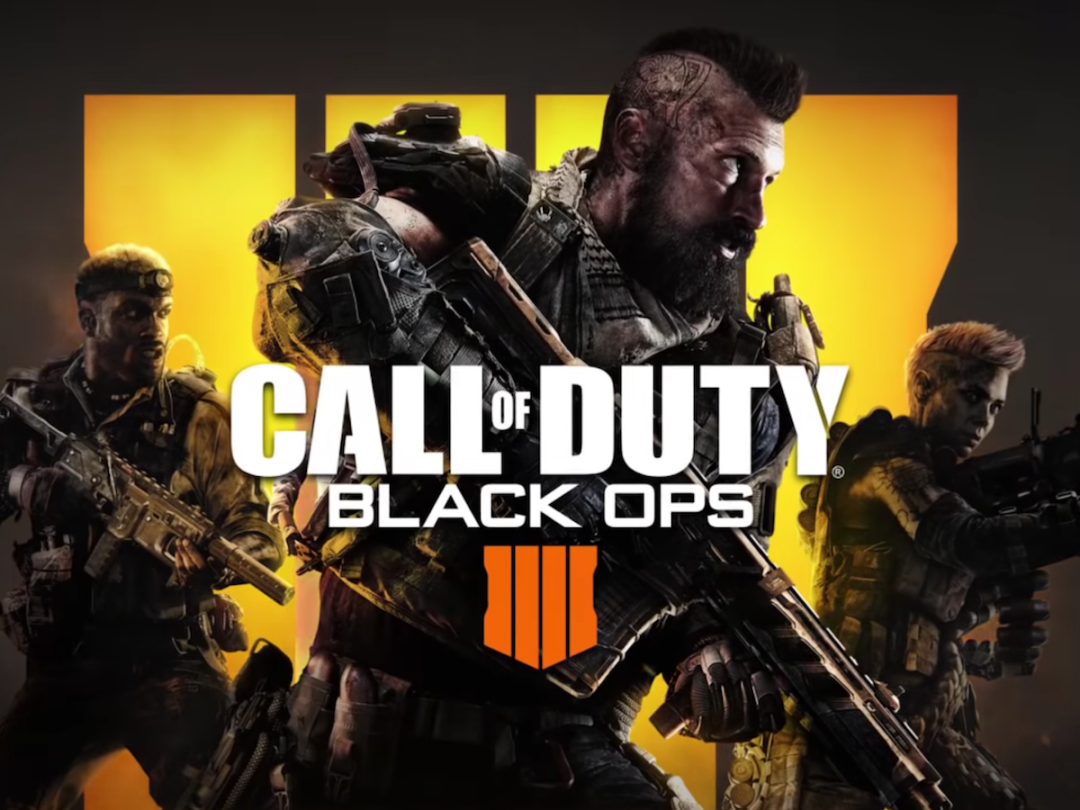 Every year brings us a new Call of Duty, and this year's edition returns to the first-person shooter's strongest recent sub-series with Black Ops 4.
Call of Duty: Black Ops 4 seeks to be the definitive multiplayer experience for the franchise, returning Black Ops to the fan-favourite boots-on-the-ground approach while introducing a battle royale mode on an absolutely massive new map. And it won't have a cinematic, single-player campaign mode this time around.
Activision and developer Treyarch just pulled the curtain back on Black Ops 4 at a community reveal event today, and here are the five biggest things you need to know about the upcoming PlayStation 4, Xbox One, and PC shooter.
1) Black Ops gets battle royale
It was heavily rumoured over the last few weeks, and now it's official: Call of Duty: Black Ops 4 will follow that Fortnite and PlayerUnknown's Battlegrounds (PUBG) money and add a battle royale mode.
Blackout mode, as it's called here, takes place on a map 1,500 times larger than any previous Call of Duty multiplayer locale, delivering a free-for-all battle to be the last player standing. You'll fight across land, sea, and air, and the game will pack in memorable characters from across the entire Black Ops franchise. The terrain will also incorporate familiar areas from past multiplayer maps, which is a really neat twist.
Treyarch didn't show any actual footage of the mode; we have to imagine this mode is still fairly early in development and it's a big new challenge for them to tackle. It certainly sounds compelling, but we're also sure to see a lot more battle royale-like modes and games before the year's up.
2) There's no campaign
In a first for the Call of Duty franchise, Black Ops 4 will scrap the cinematic campaign mode that has marked the series since its early days.
Online multiplayer has long been considered the main hook of Call of Duty, but those glossy story modes have produced some truly excellent missions and moments across the years. Instead, we'll get even more multiplayer stuff than before (keep reading), and Treyarch head Mark Lamia suggests that they're "weaving narrative into each of the modes."
3) Multiplayer sees a shake-up
Confirming what was first announced earlier this year, Call of Duty: Black Ops 4 is scrapping the kind of futuristic movement seen in the last few pre-WWII entries. There's no jetpack and no wall-running – just boots-on-the-ground blasting.
And boots in the water too, it seems: the first multiplayer trailer shows soldiers swimming and shooting beneath the waves. But it also shows something else that's different: health bars, and a need to heal instead of magically feeling better when you take a break from being shot.
Black Ops 4 will bring back the Pick 10 loadout system, as well as bring back the Specialist classes from Black Ops III, letting you pick a uniquely-equipped character to help build the most complete squad in battle.
4) Zombies, zombies, zombies
Treyarch created the original Nazi Zombies mode in Call of Duty, and there have been several iterations on it over the years. This time around, they're scrapping the universe that's the previous versions have taken place in and delivering new characters and scenarios.
In fact, there will be three full Zombie co-op mini-campaigns on day one. "IX" has your characters don gladiator gear and battle in an ancient arena, "Voyage of Despair" takes place on the RMS Titanic (yes, the boat!), and "Blood of the Dead" revives an older Zombies scenario with a fresh look.
Activision also promised a tutorial to help newcomers learn the ropes, plus a new Zombie Rush mode will streamline and speed up the action.
5) It's on Battle.net on PC
We already knew that Black Ops 4 would launch on 12 October, but here's something new: the PC version will arrive on Activision's own Battle.net digital platform instead of Steam.
Treyarch plans a bunch of PC-specific tweaks, including 4K and HDR support, an uncapped framerate, support for ultra-wide screens, and extensive customisation features. None of that would seem to require using Battle.net, but hey, that's what Activision is doing.
Of course, it's also coming to PlayStation 4 and Xbox One and will be available through the usual retail and digital channels for those consoles. Expect a private beta test sometime before October, which you can gain access to by pre-ordering on your platform of choice.