5 things you need to know about the BlackBerry KeyOne
1. It has a keyboard! 2. It has a keyboard! 3. It has a keyboard! etc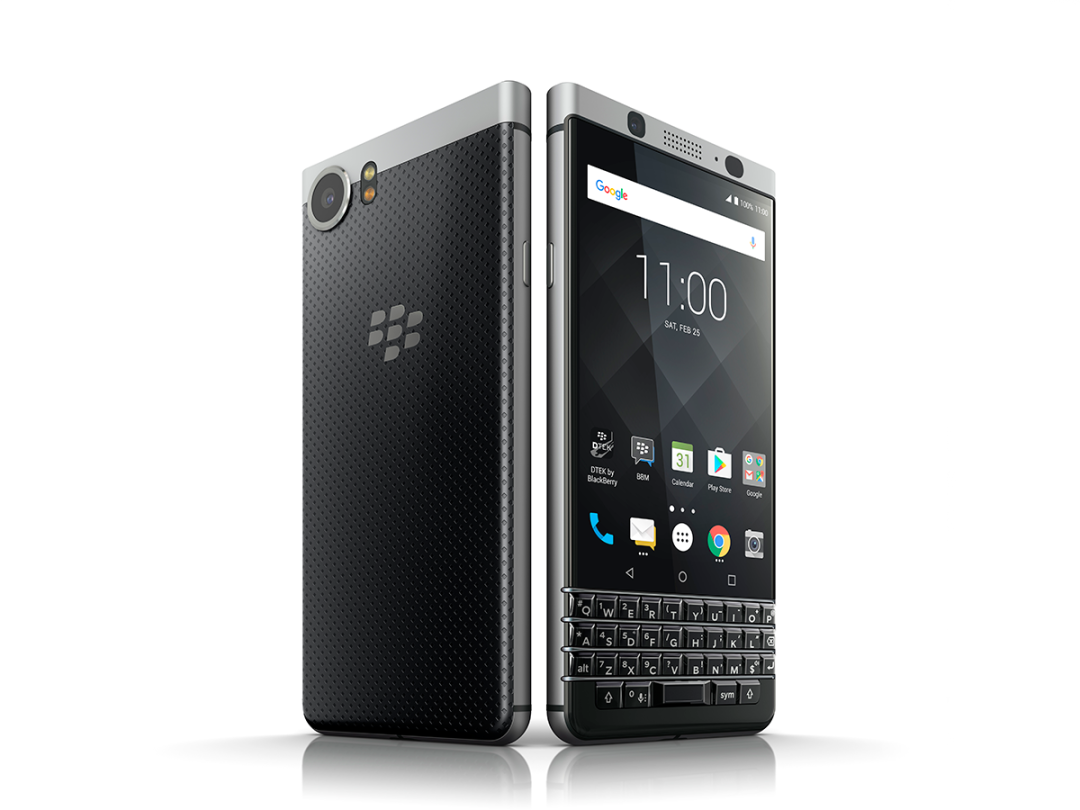 BlackBerry has kicked off Mobile World Congress 2017 with its latest attempt to recapture the glory days.
The BlackBerry KeyOne is an Android-powered, physical keyboard-packing premium device with loads of interesting features.
Formerly known under the codename Mercury, it's the first phone made in partnership with Chinese company TCL – they do the hardware, and BlackBerry supplies the software – and it looks like it could be the start of a comeback of sorts.
Here are all the key details.
1) It's got a keyboard… and it's really smart
BlackBerry has chopped and changed its attitude towards hardware keyboards in recent years: 2015's generally excellent Priv had a slide-out one, but last year's DTEK50 and 60 did away with them entirely.
Well, good news, keyboard fans: the keys are back in pride of place on the KeyOne, sitting right below the 4.5in touchscreen. BlackBerry/TCL have sensibly kept the smart keyboard features that we saw on the Priv – so you can swipe around it to navigate through the OS and get typing suggestions.
What's more, it can be programmed for up to 52 shortcuts, for instance letting you press the 'M' key to jump straight to the Maps app. Even the Space bar gets in on the act: the KeyOne's fingerprint sensor is built directly into it.
Above the keyboard is the slightly oddly shaped display, which has a 1620×1080 full HD resolution across its 3:2 aspect ratio and a Gorilla Glass 4 finish.
2) It's running Android, but it's still a BlackBerry at heart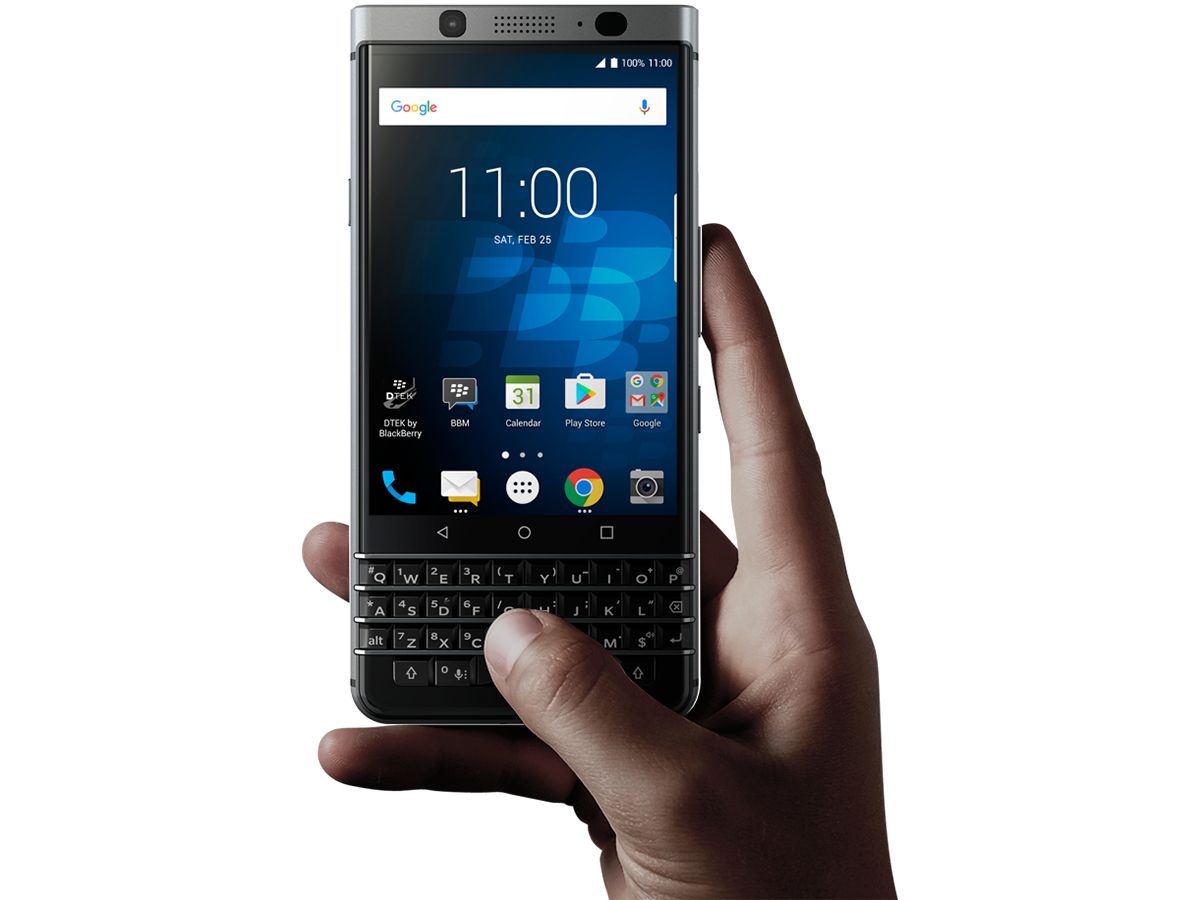 BlackBerry's decision to jump ship to Android was a sensible one given the lack of support for its own OS, and the inclusion of Android 7.1 Nougat out of the box is a bonus here.
Despite running Google's OS, though, the KeyOne retains plenty of BlackBerry's own software features. BlackBerry Hub, for instance, brings all of your messaging accounts into one place – and if it works as well here as it did on the Priv, it'll do a very good job of it too.
And then there's security – a big focus for BlackBerry these days. The KeyOne includes the DTEK software suite, which gives you all manner of tools for keeping those pesky viruses, hackers and government officials at bay. BlackBerry reckons it's the most secure Android phone out there, and with features such as a constantly updated security rating for the device and suggestions for how you can make your phone safer, it might well be correct. You'll even get alerts when an app tries to access features such as your camera, microphone or contacts.
3) It's premium all the way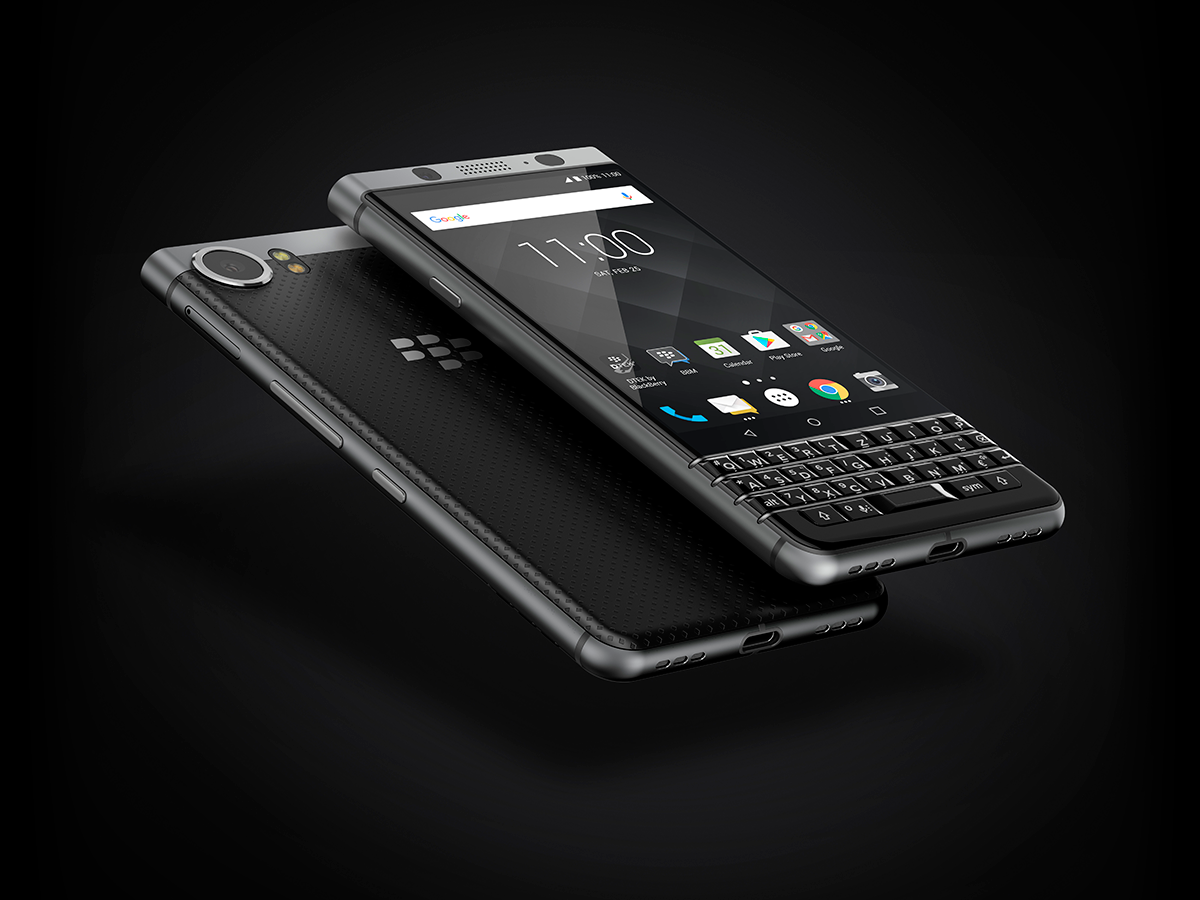 Other than the hardware keyboard and smaller screen, the KeyOne resembles most current Android flagships. It's got an all-metal frame with a soft-touch textured back, USB-C charging down the bottom and a headphone socket up top.
It looks pretty nice, but the combination of that keyboard and the logo on the back mean that it also looks undeniably like a BlackBerry. Whether that's a good thing or not is for you to decide.
The premium billing extends to the price, too – it'll retail at £499 in the UK. That's slightly cheaper than both the £560 Priv and the absolute top rank of phones today – the iPhone 7 is £599 for instance – but still way more expensive than upstarts such as the £399 OnePlus 3T.
4) It's not the most powerful
Power is one area where the BlackBerry might struggle a little – it has a Qualcomm Snapdragon 625 processor rather than the beefier 821 you'll find in the likes of the Google Pixel, or the 835 that we believe will debut in the forthcoming Samsung Galaxy S8.
Still, it's not like you'll be buying this to play the latest games on it – it's aimed at business types, and should be perfectly capable of coping with your everyday emailing and browsing needs, plus a bit of Netflix viewing when the boss isn't around.
The upside is that battery life should be great – it has a massive 3505mAh cell inside it, plus the now-standard quick charge features that'll give you up to 50% charge in just over half an hour.
5) It has a very decent camera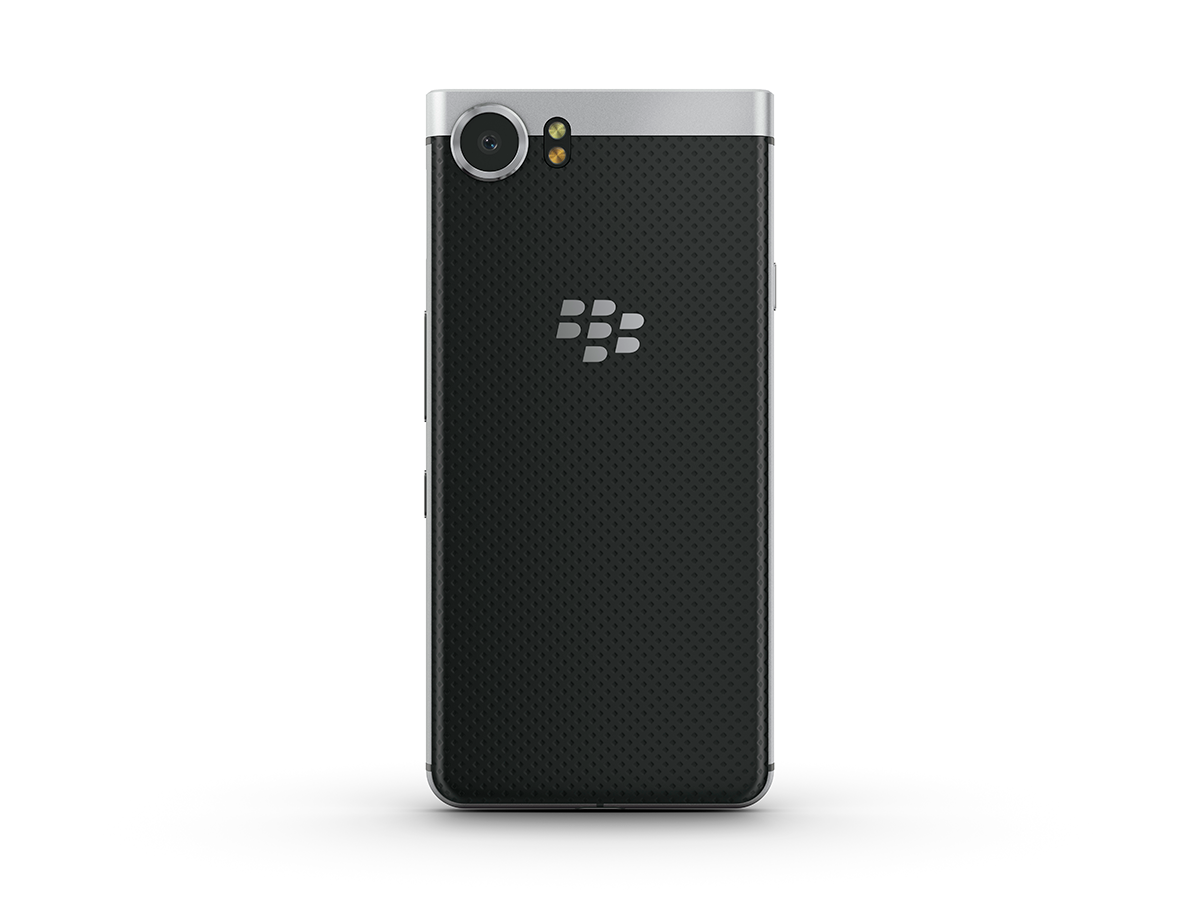 On paper at least, the KeyOne should be a photography fiend – because it uses the same 12MP Sony IMX378 sensor as the Google Pixel phones.
They're among the best phones out there in this regard, with a snappy autofocus thanks to the sensor's phase detection abilities and plenty of crisp detail in most conditions. Obviously software will play a part too, but we'd expect the KeyOne's camera to be a good one.
Round the front there's an 8MP lens for all your selfie needs. Though given this is a BlackBerry, it's probably more likely to be used for videoconferencing.
The BlackBerry KeyOne will be available at the beginning of April, and we should have a hands-on review of it up very soon.