5 of the best dock-free iPod speakers
With Apple all set to downsize the iPhone's connector, it could be time to invest in a dock without a dock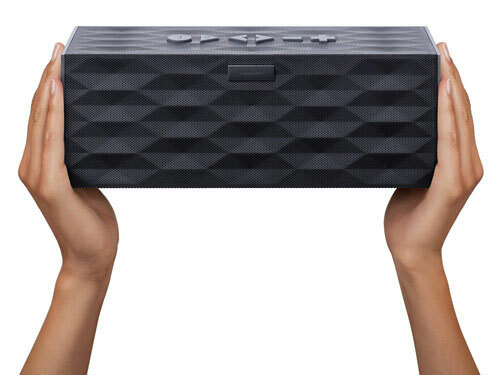 £650, Philips
A set of speakers that look like nothing else on the market, the SoundSphere supports Apple's own AirPlay wireless streaming technology. Audio quality is superb: with 100W of sonic power at their disposal, the speakers can go room-fillingly loud but not at the loss of too much dynamism.
Philips Fidelio SoundSphere DS9800

£260, Jawbone
The Big Jambox uses Bluetooth tech to hook up with your iPhone, iPad or iPod touch, and true to Jawbone's telephony roots it features a built-in mic, transforming it into a speakerphone when necessary. It's a nifty, brash-looking thing available in a range of different colours, and despite its name isn't huge, at least for the amount of sound it can shift. Sonic subtlety isn't its forte, sure – but fun is. Oh – and it features a rechargeable battery, so you can take it anywhere.

£300, Logitech
UE stands for "ultimate ears", and this AirPlay-equipped system lives up to the moniker, serving up an enthusiastic sound that's a level above what you might expect from Logitech (to be fair, the Air Speaker is somewhat pricier than the company's usual wares). An app for your iOS device lets you adjust bass and treble levels.
Jawbone Big Jambox

£200, Gear4
The AirZone Series 1 boasts a level of sonic refinement you don't often find at this price: while it won't leave your walls shaking with its sheer bass power, it's beautifully comfortable at portraying detail. As with many AirPlay-equipped speakers, there is a 30-pin dock connector on board, and this one can accommodate an iPad, not just an iPhone or iPod touch.
£450, JBL
The design may not be to everyone's taste, the name may be a bit lame, but it's hard to argue with the rest of the OnBeat Xtreme's qualities. It features Bluetooth for cable-free music streaming, plus a microphone allowing you to take hands-free phone calls. There's USB for charging and a handful of EQ presets for changing the sound – not that you'll need to fuss with the audio too much, because it's superb.
You may also like
Valve's Big Picture mode launching today
Aston Martin Vanquish let loose in new video
Everything Everywhere bags exclusive for 4G Nokia Lumia 920?
Logitech UE Air Speaker


Gear4 AirZone Series 1

JBL OnBeat Xtreme