4K streaming just got better on Philips TVs – UHD Amazon Video on the way
Mental Ambilux projection TV going into full production too
TP Vision has finally locked down a deal with Amazon to bring Prime Instant Video to Philips TVs – and in 4K to boot.
Amazon doesn't have the best track record of playing nicely with Android devices, in order to give you a good reason to pick up a Fire TV streaming box. Until now, Sony was the only company that had managed to bag Prime video for its Android TV-powered sets, but over the next few months Philips will join that exclusive list.
Not every TV will get 4K streaming when the app eventually turns up, but TP Vision haven't yet decided which older UHD sets are missing out.
On the plus side, everyone will be getting more games, with Gameloft bringing some of its biggest name tablet titles exclusively to Philips TVs including Asphalt 8: Airborne and GT Racing 2. Gamefly has some streaming exclusives, including Grid racing, Lego Batman, MotoGP and Dirt, and GameTree Gold will be arriving for the first time too, bringing games like Tetris and Rummikub.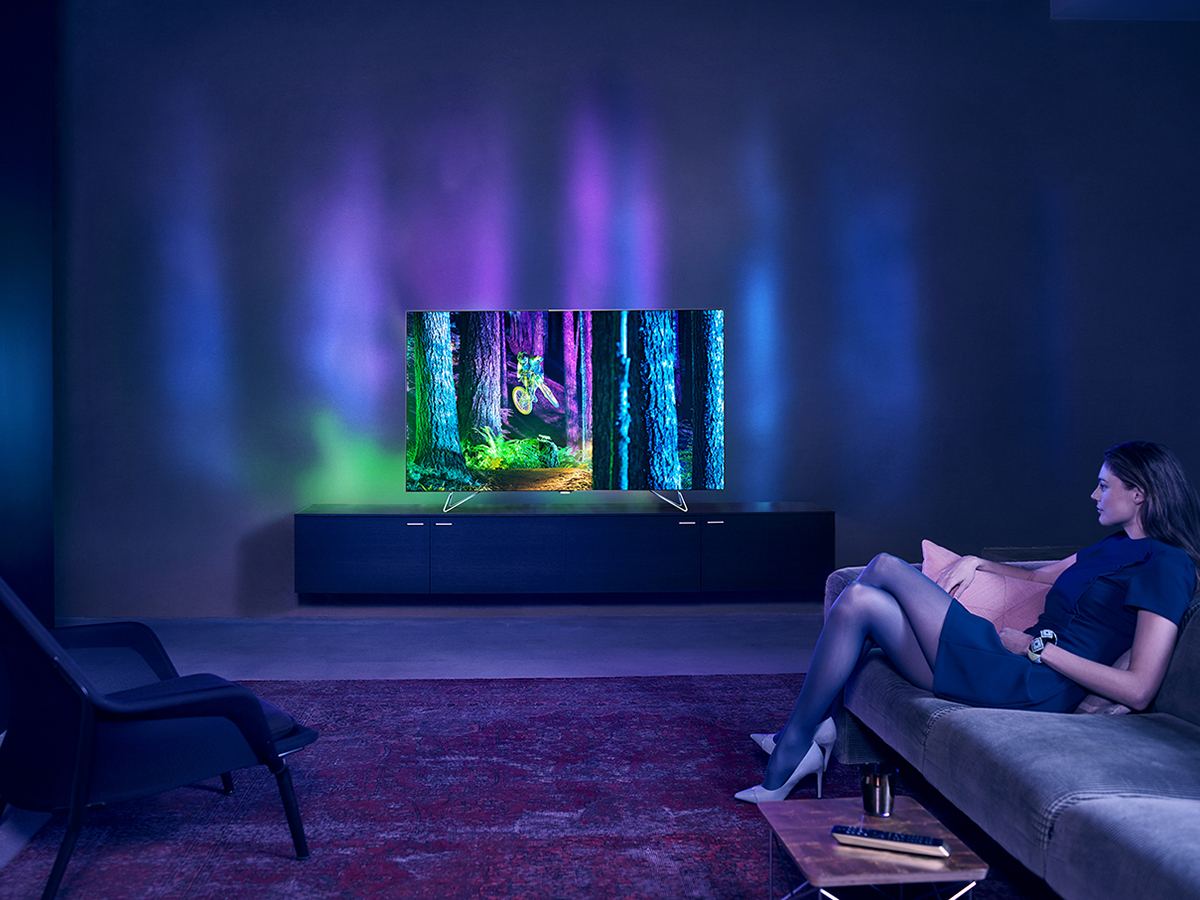 There's also better news for anyone that doesn't own a Philips TV yet – TP Vision are taking the bonkers Ambilux TV into full production.
Originally a limited run concept, it's got mini projectors built into the back rather than LEDs (like you'd find on a regular Ambilight TV). These project parts of the screen onto the wall behind the TV, creating a seriously cool dream-like colour effect. TP Vision will be stepping up manufacturing by the end of January, so you might actually be able to get hold of one in time for the Rio Olympics in the summer.
There's plenty of other Philips TVs on the way later in the year as well, with the 7000 series adding HDR to the range for the first time. Most of the cheaper 6000 series will be getting three-sided Ambilight, and Android TV performance on the entry-level 5000 series should be much quicker than last year's models too.