4K at IFA 2013: all the highlights
A look at the finest Ultra HD gear this year's show had to offer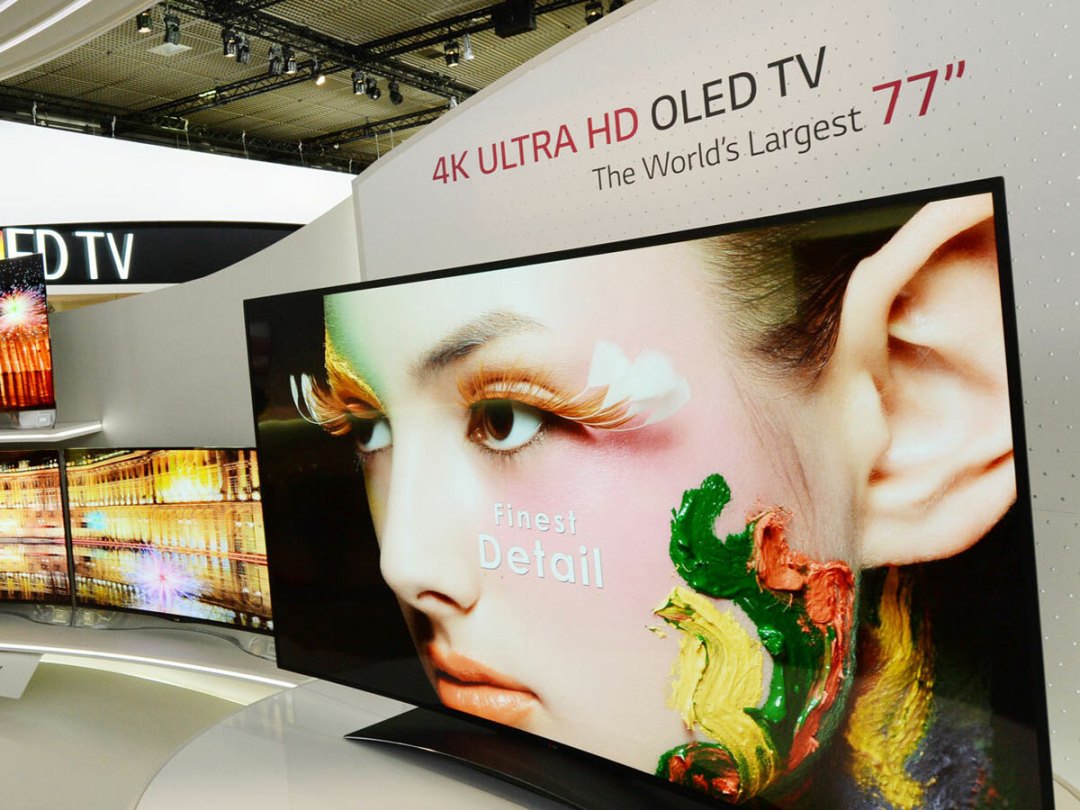 Ultra HD video has been a major theme at this year's IFA, with each of the major manufacturers pulling the wraps off at least one killer 4K-compatible product. Here are some of the highlights.
Panasonic first with HDMI 2.0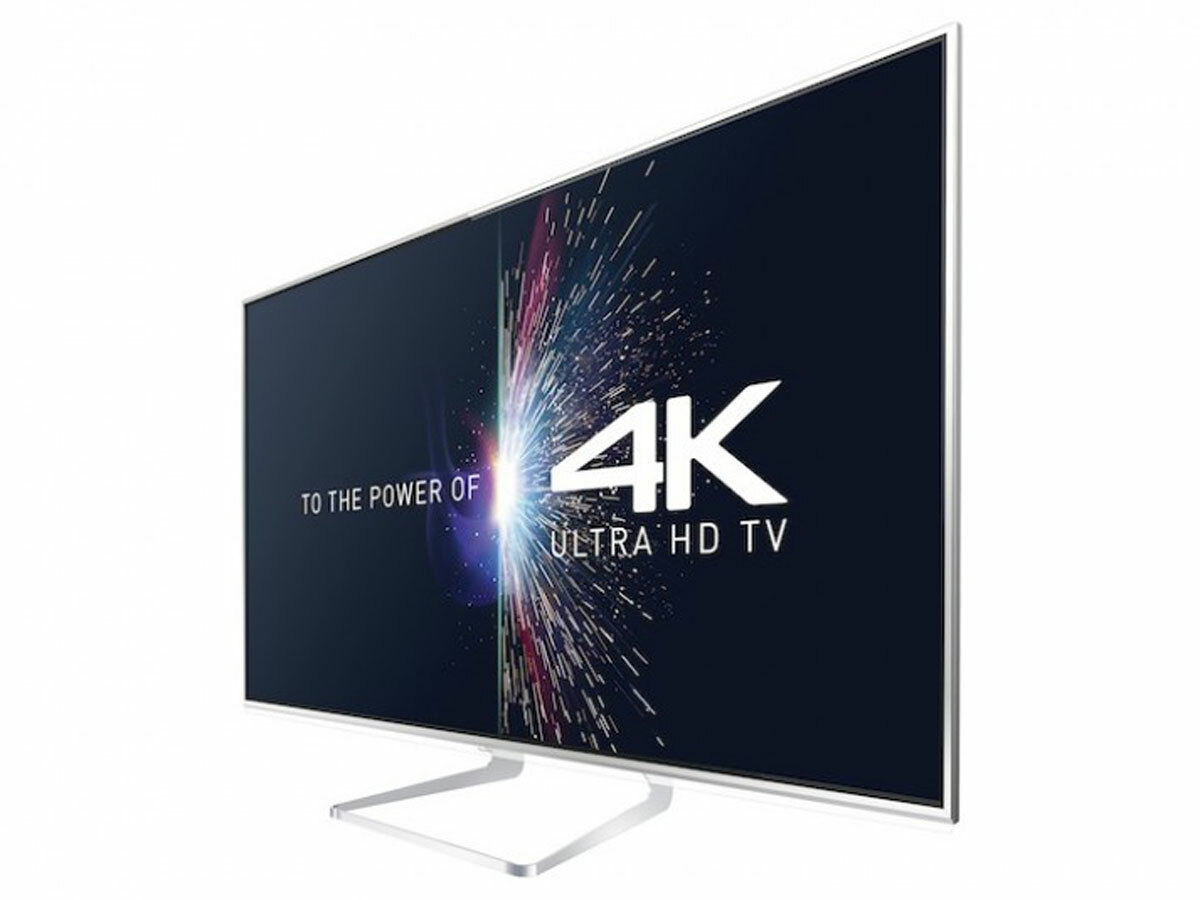 Panasonic held IFA 2013's first major press conference and wasted no time in showing off some 4K loveliness. First up was the 65in Viera L65WT600 TV, the world's first telly to feature an HDMI 2.0 connection. HDMI 1.4, which you'll find on most TVs, supports 4K but only at 30fps; 2.0 on the other hand supports up to 60fps.
Panasonic also made a bid for the show's zaniest 4K product with its 20in 4K Windows 8 tablet. Priced at almost US$6,000 (£3,800) and featuring a battery life of just two hours, this 3840 x 2560 slate is plenty powerful – but don't expect to see many on your morning commute.
LG throws a 77in curve ball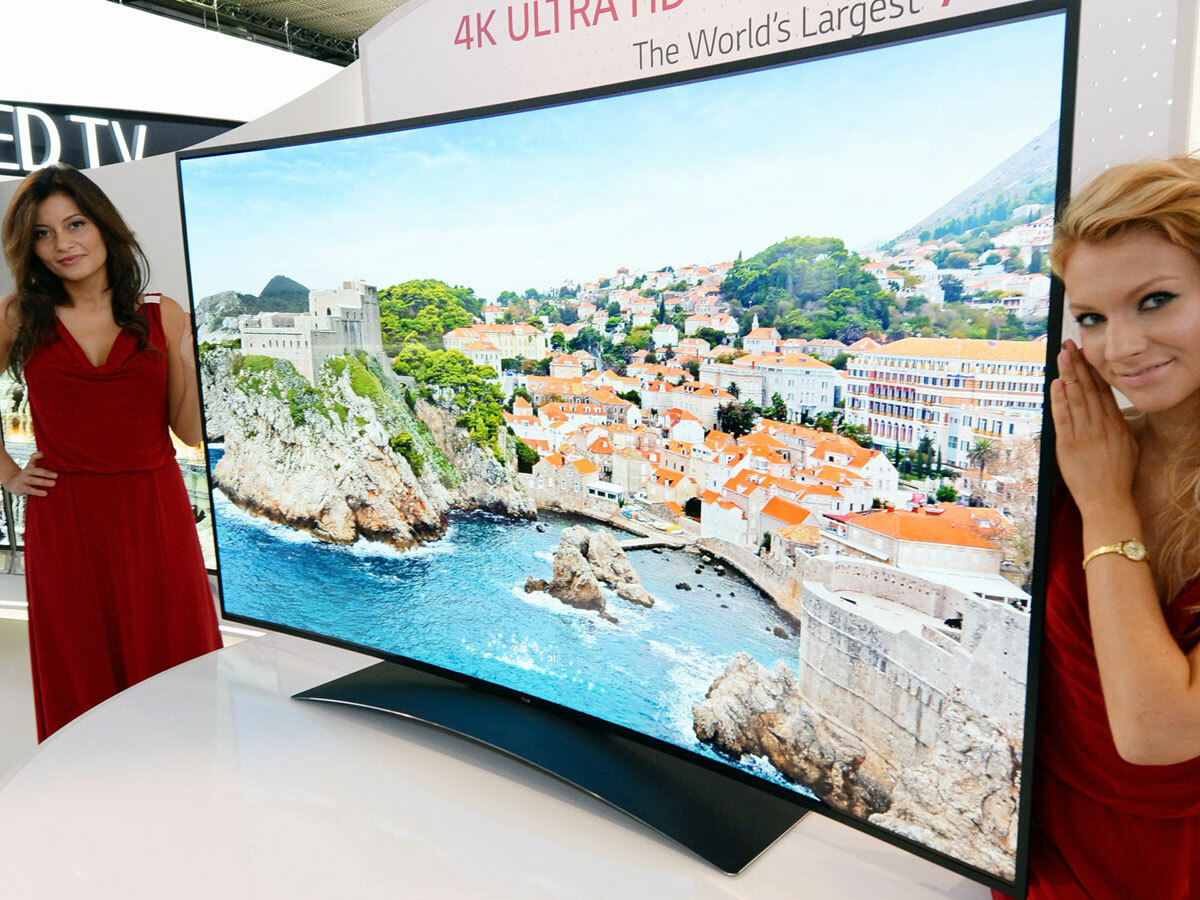 Like squabbling sibling rivals, Korean companies LG and Samsung are constantly trying to one-up each other by making the biggest telly. And at this year's IFA LG will feel it has gained some sort of victory by unveiling – wait for it – the world's first 77in curved OLED Ultra HD television. The mammoth wraparound set is a prototype and thus doesn't have an ETA or price, but we'd expect to see the impressive technology on show put to good use in future LG screens.
Samsung arrives at the OLED 4K party
Samsung unveiled its own Ultra HD OLED screen, but at 55 inches – and remaining resolutely flat-faced – it doesn't quite match up to LG's TV in terms of headline-grabbing potential. Still, considering OLED screen sizes topped out at about 12 inches a few years ago, it's heartening to see companies finally delivering the goods (albeit in prototype form) on the display size front.
And speaking of size, Samsung had a couple of giant LCD 4K screens to show off. At 98in and 110in, they're aimed at the commercial market rather than your living room – which perhaps makes sense given that you'd need a living room the size of an aircraft hangar to house one comfortably.
Sony's 4K projector and camcorder
Sony has always been at the forefront with 4K televisions, but at IFA this year the firm's focus was on other Ultra HD products, namely the VPL-VW500ES home cinema projector and FDR-AX1 camcorder.
The projector, which has a resolution of 4096 x 2160 and creates its picture with Sony's tried and trusted SXRD tech, supports HDMI 2.0 and its Super Resolution 4K upscaling software promises to "dramatically" boost 1080p Blu-ray quality. It'll be on sale at the end of October, priced at £8,500.
The FDR-AX1 is Sony's first 4K camcorder pitched at consumers rather than pros (although at £3,800, it's far from impulse buy fodder). It can squeeze up to two hours of 3840 x 2160 4K footage on a 64GB XQD memory card (there are two slots) and also records in full HD. There's a 20x optical zoom lens on board – although we reckon future Sony 4K camcorders may well support the company's range of A- and E-mount camera lenses.
Sony also announced that existing owners of Bravia X9 4K TVs would receive a firmware download adding HDMI 2.0 support.
Toshiba reveals "budget price" for 4K TV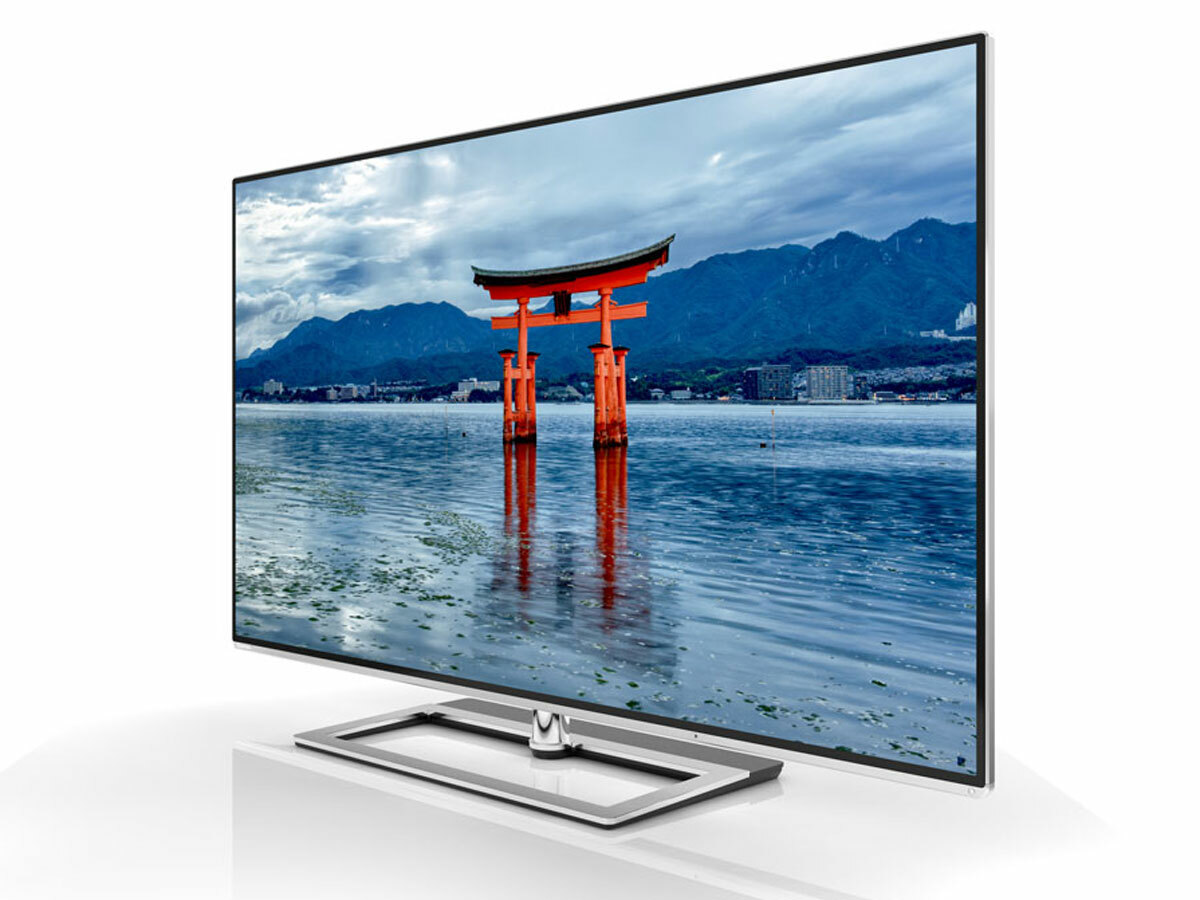 Toshiba had a quiet IFA on the 4K front, showing off only a 50in prototype TV. However the company did announcing pricing for its 58in, 65in and 84in L9 Series Ultra HD sets, due out any day now: £3,000, £5,500 and £14,000 respectively. It's hardly peanuts, we know, but £3,000 is the cheapest price for a 4K set in the UK.
Philips lights up the room with first 4K screen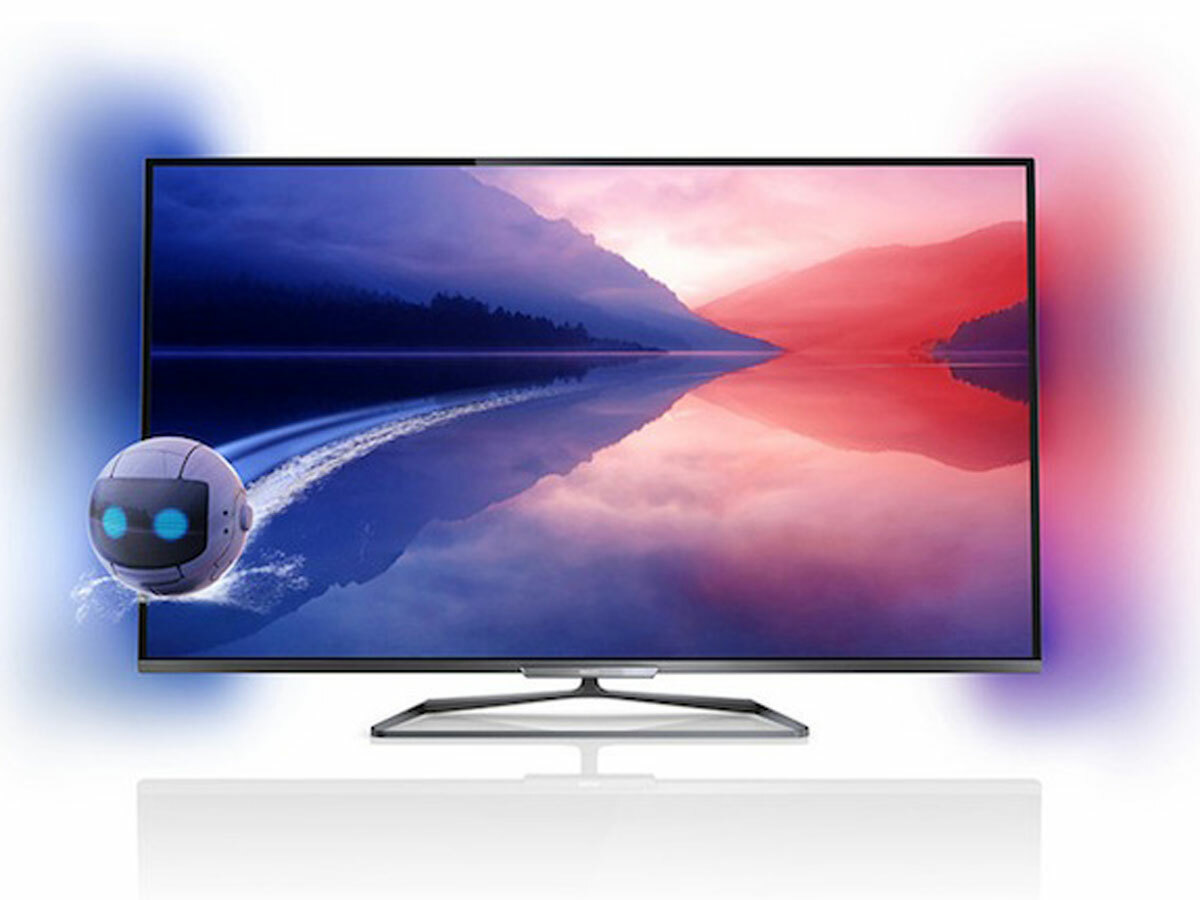 Philips is probably the last of the major manufacturers to enter the 4K market, but it has done so in style with its 65PFL9708 telly. The LCD screen comes equipped with the Dutch firm's trademark Ambilight technology, which uses rear-mounted LEDs to light up the wall behind the TV in image-enhancing colours. The TV also comes with Philips' Cloud TV smart TV platform which offers Dropbox support, allowing you to access videos, music and photos from a synced folder in the cloud.