The 4 biggest announcements from Apple's iPhone XS reveal
3 new phones and an Apple Watch Series 4. Is that it Apple!?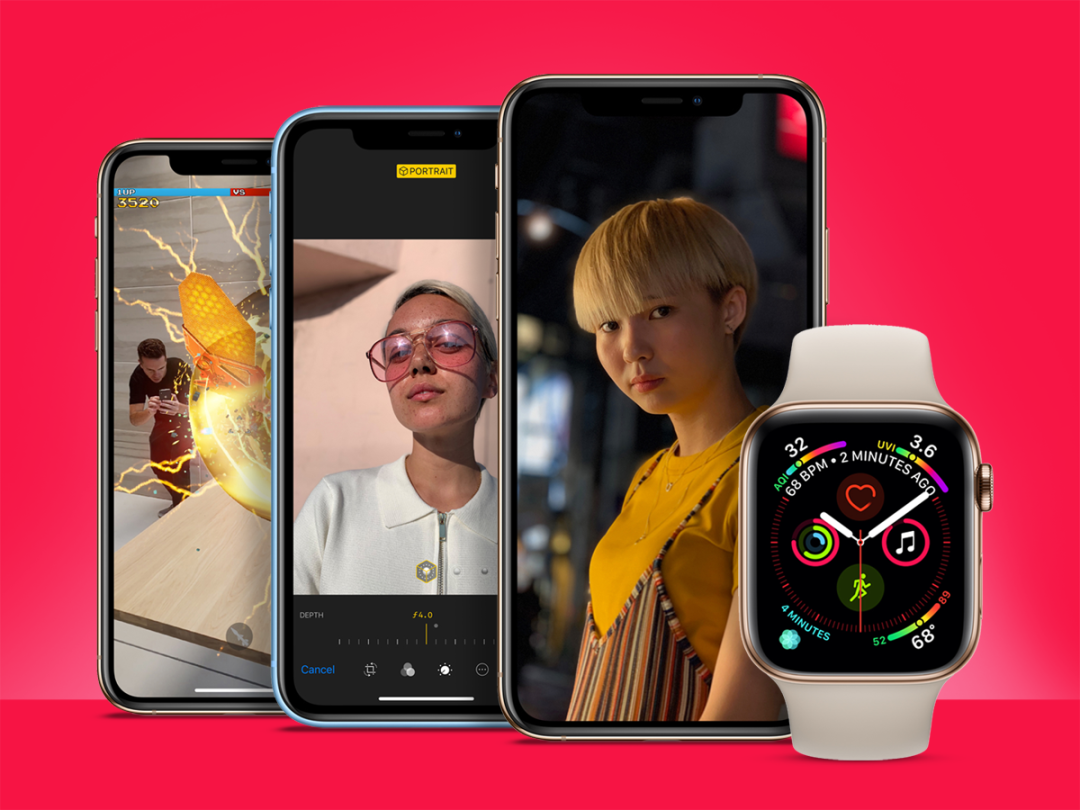 Well, it's all said and done: Apple just held its big September event, and as expected, we've got three brand new iPhones on the horizon.
They're all iPhone X successors, too, with edge-to-edge screens and Face ID in tow, but there are key differences from there, especially in terms of display size – and on pricing, of course.
And on top of that, there's a brand new Apple Watch that packs in larger screens and plenty other improvements without killing compatibility with past Watch bands. Nice one.
Need a rundown on everything announced at today's event? Here's what you need to know.
1) iPhone XS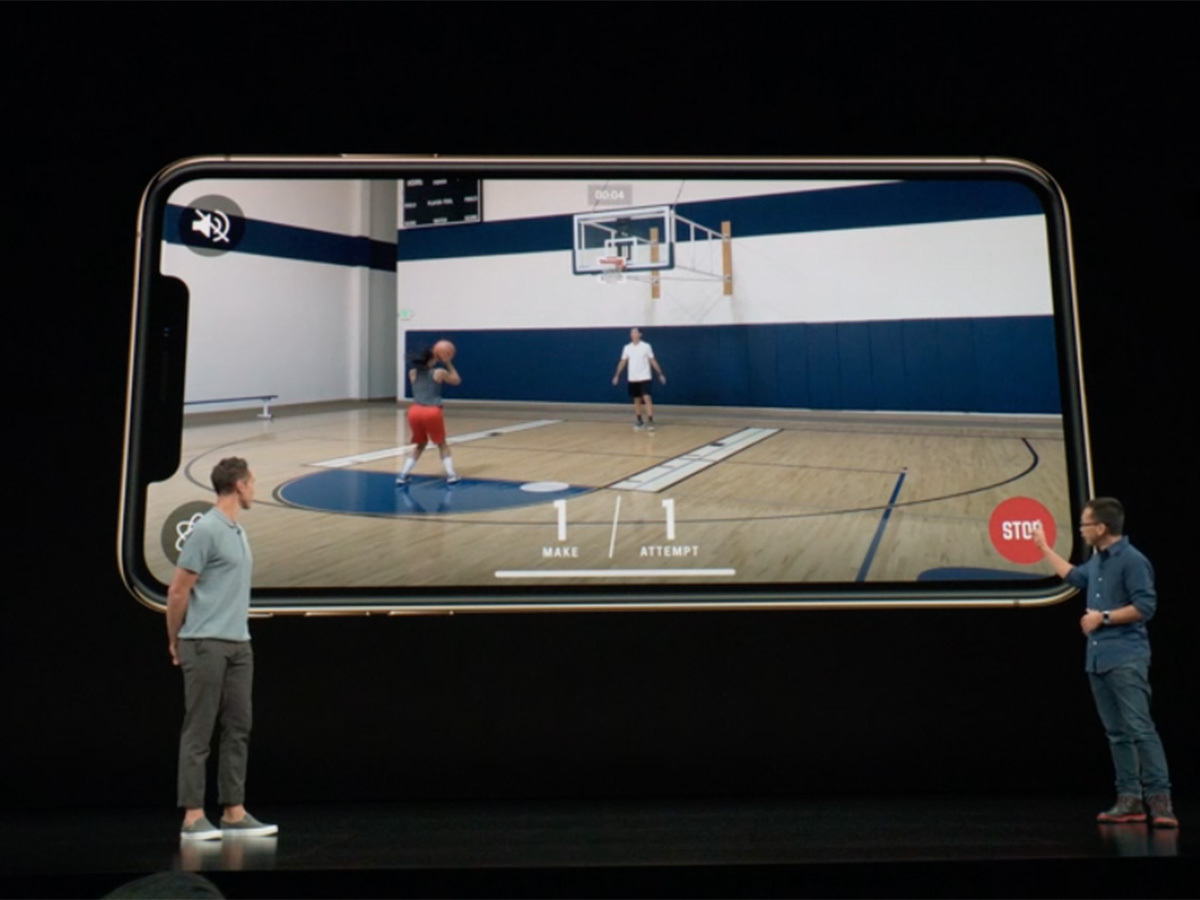 Confirming the gushing flow of recent rumours, Apple's biggest announcement today was the iPhone XS, an enhanced version of last year's revamped iPhone X.
The iPhone XS is largely an evolution of what we already know and love from the last version, keeping the same build, size, and screen specs as before while improving seemingly everything.
It features the new A12 Bionic processor, the world's first 7nm smartphone chip with 6.9 billion transistors within, plus the 5.8in OLED display packs 60% greater dynamic range than the iPhone X and supports both HDR10 and Dolby Vision HDR.
Face ID and the TrueDepth camera system returns, of course, with a new sensor that's twice as fast, along with faster algorithms and improved security. On the back side, the specs are about the same with the dual 12-megapixel cameras at f/1.8 and f/2.4, but now there's a slider that allows you to change the depth of field after a shot has been taken.
The phone also features the "most durable glass ever in a smartphone" on the front and back, says Apple, and boasts improved IP68 dust and water resistance. Meanwhile, improved speakers provide wider stereo sound performance, plus Apple has finally instituted dual SIM support via a nano-SIM and digital e-SIM.
The iPhone XS starts at £999/US$999 and comes in 64GB, 256GB, and 512GB editions. It's available in gold, silver, and space grey flavours. Pre-orders begin this Friday, 14 September, and the iPhone XS goes on sale on 21 September.
2) iPhone XS Max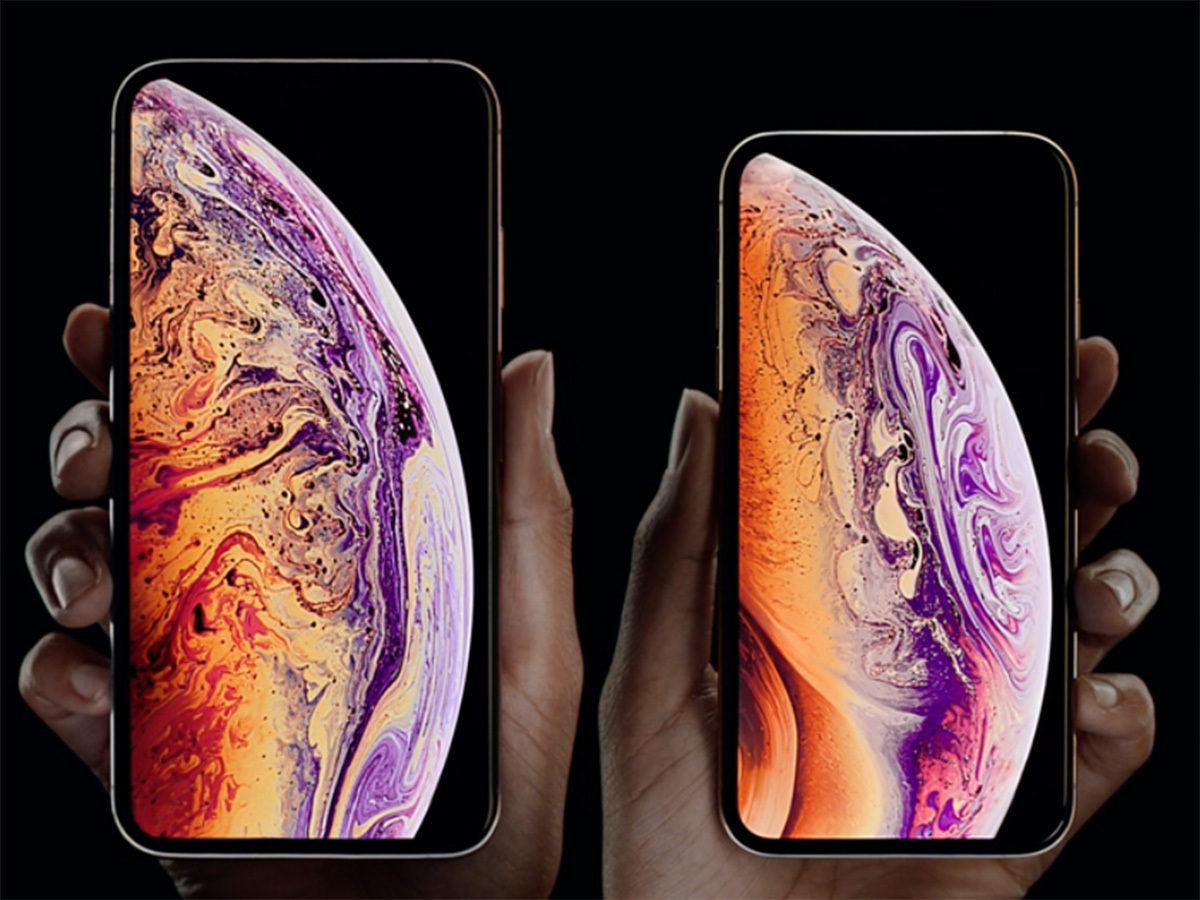 What, the 5.8in display of the iPhone XS isn't large enough for you? Well, that's what the iPhone XS Max is for. Like the iPhone 8 Plus of old, the new Max model offers a larger screen – but otherwise, the phone seems to be identical in terms of hardware and performance.
Here, you'll find a 6.5in display at an improved 2688×1242 resolution, which works out to the same 458 pixels per inch (ppi) result as the 5.8in model. The iPhone XS Max packs in all of the same performance upgrades as the base iPhone XS, as well, but the larger screen allows for landscape-orientation versions of apps, including split view within some.
There is one key difference, however: while the iPhone XS offers about 30 minutes more of daily battery life than the iPhone X, the iPhone XS Max bumps that figure up to 1.5 hours.
Expectedly, you'll pay more for these luxuries: the iPhone XS Max starts at £1099/US$1099 and comes in the same 64GB, 256GB, and 512GB versions. Pre-orders begin on 14 September before they become available on 21 September.
3) iPhone XR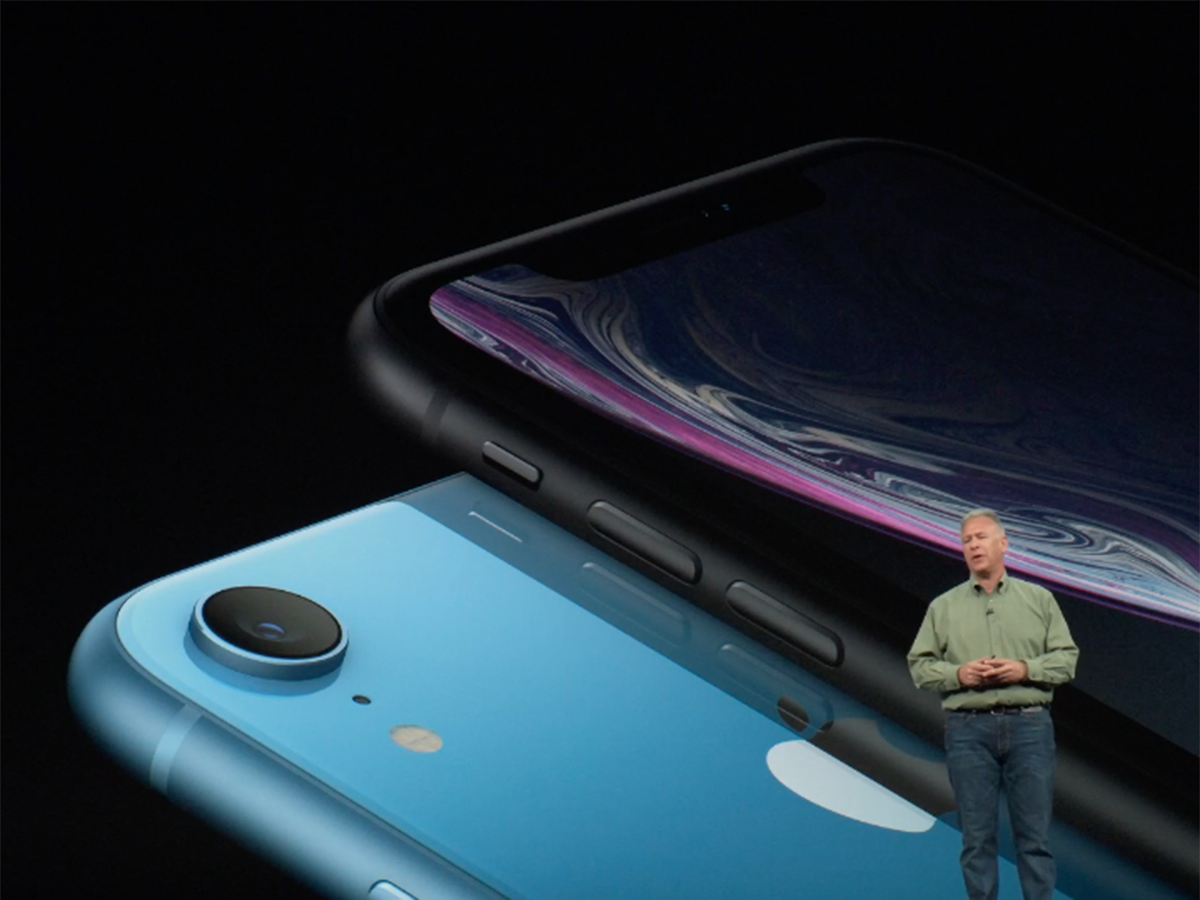 What's this? Another new iPhone X successor? It's true – but this one isn't quite like the others.
Essentially, the iPhone XR is the lower-level version of the iPhone XS, keeping the same processor, edge-to-edge screen approach, and TrueDepth camera with Face ID – but it skimps on materials and makes some compromises in the process.
The 6.1in Liquid Retina LCD display is larger than that of the iPhone XS, but it's also much lower-resolution: the 1792×828 resolution maintains the same 326ppi as the iPhone 8, but that's still well under 1080p and still sure to look fuzzy at a glance. Apple says it's the "most advanced LCD ever in a smartphone," though, so that's a plus. It seems clear that the bezels are quite a bit larger here than on the iPhone X and XS, however.
It swaps in aluminum for stainless steel on the sides, but the upside is that the iPhone XR comes in a variety of colour options: white, black, blue, yellow, coral, and (Product)RED, each with the aluminum border coloured to match.
Here, you'll just get a single camera on the back – a 12-megapixel (f/1.8) wide-angle shooter with optical image stabilisation, but this one uses software tricks to mimic the Portrait mode seen in the dual-camera setups of the iPhone XS.
The iPhone XR starts at £749/US$749 at 64GB and ranges up to 128GB and 256GB. This one won't be available right away, however: pre-orders begin on 19 October before the XR goes on-sale on 26 October.
4) Apple Watch Series 4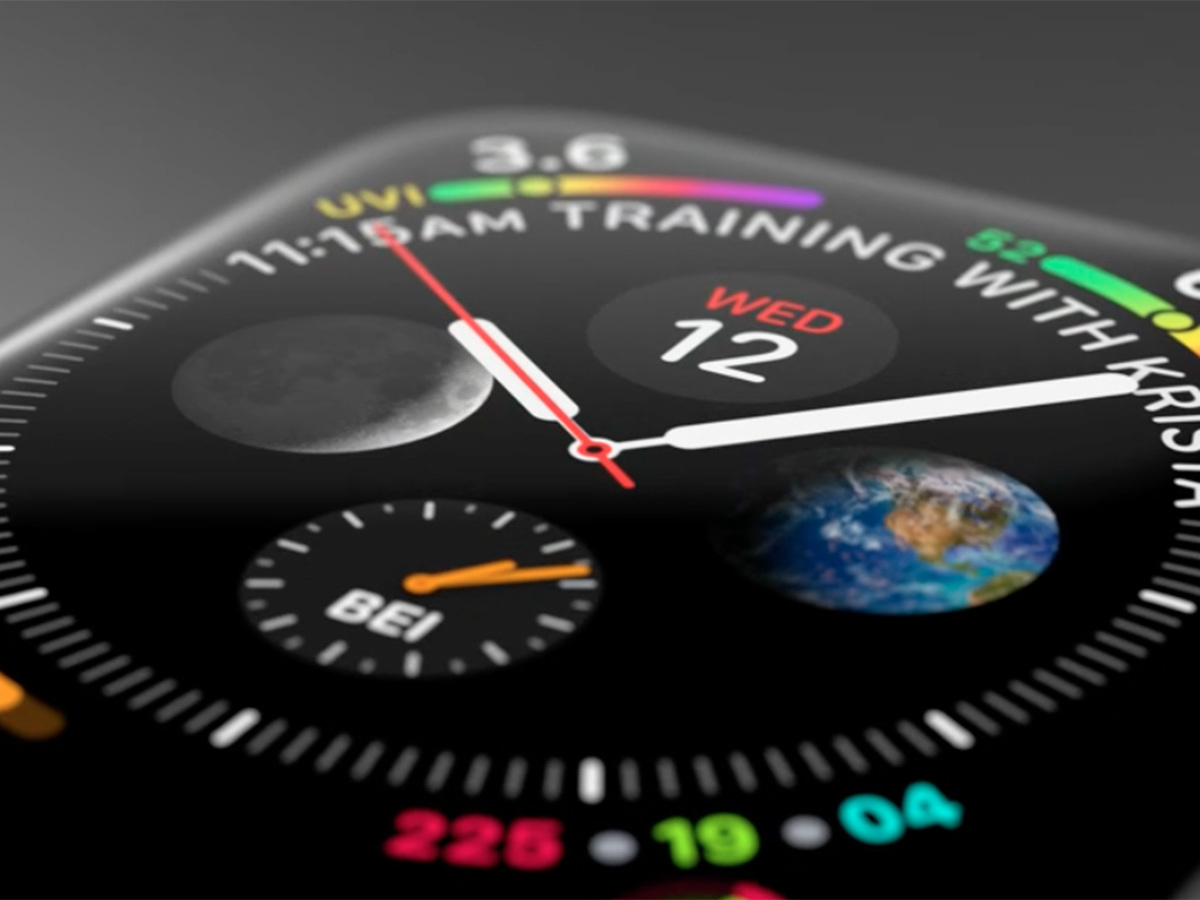 The Apple Watch is finally getting a makeover with Series 4, although you might not notice it at a glance: it keeps the same approximate size as past models and works with the same bands, but there are plenty of tweaks within.
The most obvious change comes with the larger displays, which cover more of the face of the Watch even if they're not quite edge-to-edge. They arrive in 40mm and 44mm sizes now, upgrading from the 38mm and 42mm editions of the past, and the larger screens allow for redesigned faces, expanded apps, new complications, and more.
Additionally, the Digital Crown has been reengineered and now provides haptic feedback, for a more mechanical feel. On the back, you'll find black ceramic and sapphire crystal, which allows radio waves to more easily pass through the front and back alike for improved cellular reception.
The Series 4 also has a 50% louder speaker, with the microphone moved to the other side to remove echo. Inside, Apple's new 64-bit S4 chip and new GPU promise up to 2x better performance. And the battery life? Yeah, that hasn't changed – it's still rated for 18 hours.
Meanwhile, the next-gen accelerometer and gyroscope allow for new functionality, such as detecting falls and alerting your emergency contacts. The Watch also has new heart-sensing functions that will debut in the U.S. later this year before expanding internationally in time.
The Apple Watch Series 4 is available in silver, gold, and space grey colours in aluminum, and polished, space black, and gold stainless steel varieties. The base GPS models start at £399/US$399, while the LTE models begin at £499/US$499. Pre-orders begin 14 September and the Apple Watch Series 4 releases on 21 September.