10 best cycling movies ever
To celebrate cycling's Road World Championships getting under way, here's our favourite bike movies...
It's the UCI Road World Championships this week, with Mark Cavendish looking for glory in Sunday's race. In anticipation of that, here are the finest cycling movies of all time in no particular order…
Breaking Away (1979)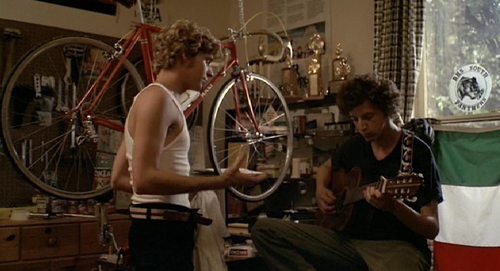 Small-town boys versus college jerks, a cyclist obsessed with Italians, and some of the best fictional road-bike action ever committed to film. It'll make you want to find an old Masi Gran Criterium, chase lorries and start talking Italian. "Ciao, Papa!"
A Sunday In Hell (1976)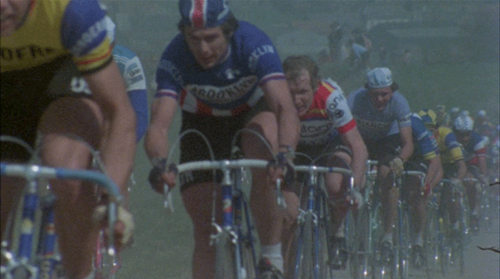 Jørgen Leth's stunning follow-up to 1974's The Stars and the Water Carriers is a documentary about the 1976 Paris-Roubaix, one of the cycling calendar's legendary fixtures. Leth captures the drama, heartbreak and torturous conditions alongside an atmospheric score. Most of road-racing's '70s elite are present and correct, but if you're looking for a demonstration of the all-conquering Eddy Merckx at his locomotive best, Leth's earlier film will appeal more.
American Flyers (1985)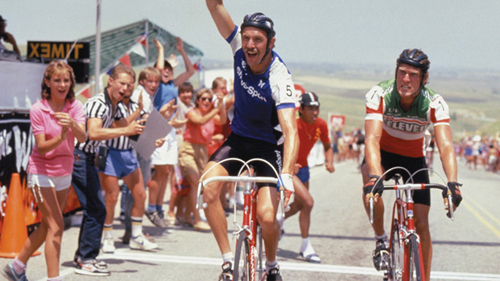 Although Kevin Costner's moustache is the undoubted star of the show, the cycling action comes a worthy second. Brothers David and Marcus (Costner) do some bonding by competing together in a road race through the Rockies. If you're turned on by such things, Rae Dawn Chong's super-fast wheel change is another highlight, as is a fleeting appearance by racing legend Eddy Merckx.
Les Triplettes de Belville (2003)
A French cartoon comedy with no dialogue? Er… Quelle surprise, this is utterly charming and engrossing. A young boy, brought up by his grandmother to race in the Tour de France, is kidnapped partway through the race. Granny and her dog enlist the help of a trio of old-time entertainers to track him down. Far more bonkers than it sounds.
2 Seconds (1998)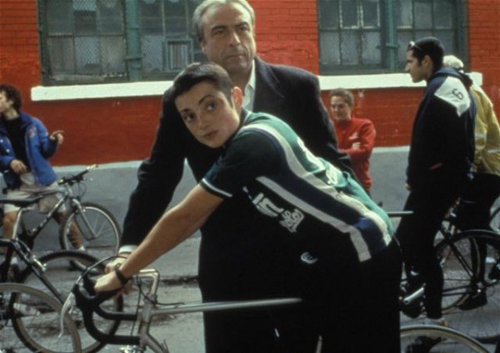 Professional mountain biker Laurie gets fired from her team and becomes a cycle courier. This being a French Canadian movie, you'll have to put up with subtitles – but the quirky story is well worth paying attention to, and there's plenty of cycling action to fill the rest of the time.
BMX Bandits (1983)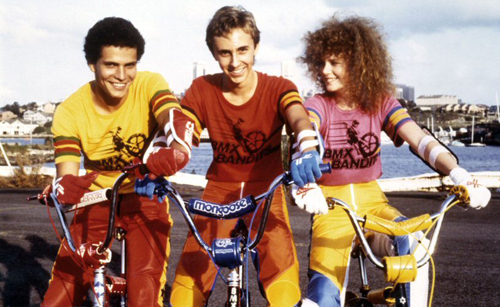 Surely that's not Nicole Kidman tearing up the streets in pink and yellow with matching pads? After Bob Haro's biking prowess in E.T., this was the movie that sold a thousand Raleigh Burners. The storyline, featuring bungling robbers and some stolen walkie-talkies, is truly terrible, but this is still essential viewing for the BMX brigade.
Höllentour (aka Hell On Wheels, 2004)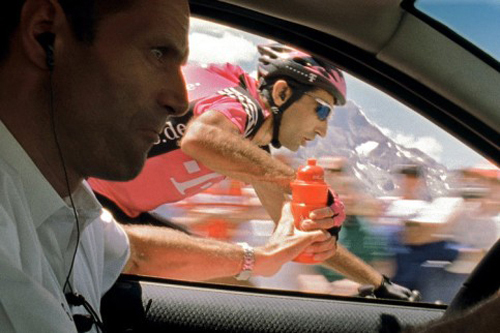 An insight into the modern-day Tour de France, this documentary follows the (mis)fortunes of the T-Mobile team as they struggle to compete on cycling's biggest stage. It heavily focuses on the relationship between Erik Zabel and team-mate Rolf Aldag. The moments where Zabel talks frankly about how he can't compete with his rivals are heartbreaking – he looks and sounds like an also-ran rather than the man who'd previously won the green jersey for six consecutive years from 1996 to 2001. Shame about a soundtrack that's straight outta the '80s.
The Flying Scotsman (2006)
The true story of Graham Obree, growing up from a bullied childhood to become a champion cyclist, by way of designing his own bikes and innovating in body-position aerodynamics. Jonny Lee Miller as Obree does a good line in paranoia and things don't often get too cheesy, thanks to a decent supporting cast. Sadly it's missing Obree's more recent revelations, which help explain why he tried to commit suicide on three occasions.
The Greatest Show on Earth (1974)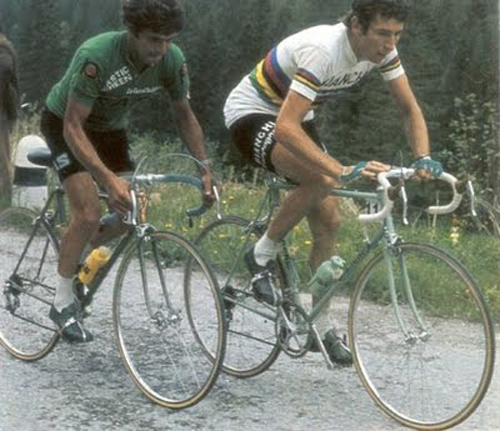 At times it looks like an advert for the Italian tourist board, but this documentary about the 1974 Giro d'Italia makes up for it with some stunning chase shots down the mountains. Just listen to the tyre squeal from the support cars as they try to keep up!
Rad (1986)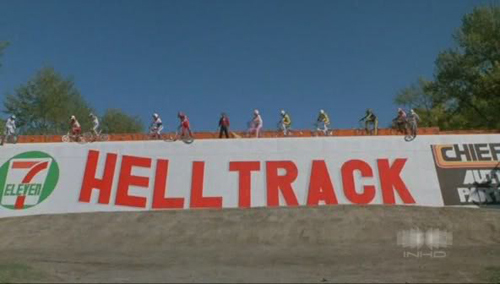 At the height of '80s BMX fever, along came Rad. The ridiculously monikered Cru Jones battles to compete in a race known as Helltrack, so he can defeat his nemesis and win the love of a fellow racer (Lori Loughlin). It's just a shame that by the time Rad made it to VHS, BMX wasn't so rad any more.
Also
5 best future sports movies ever