The tiny Astell&Kern AK HC4 hides a Hi-Fi grade DAC
The ultimate dongle for Hi-Res listening, no matter your hardware?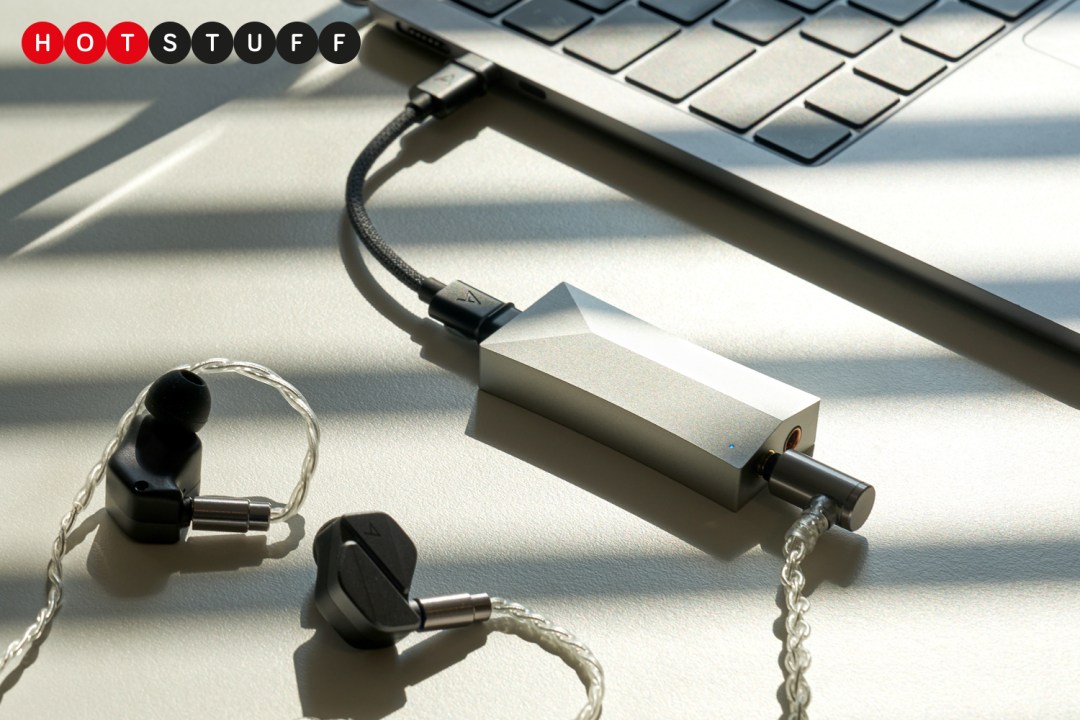 Got a killer pair of headphones but nothing to plug them in to? Or maybe your device has a DAC that's just not up to your lofty audiophile standards? Then Astell&Kern's latest launch will be music to your ears. The AK HC4 is the next-gen version of the firm's popular portable DAC, which doubles up on outputs and adds support for more than just USB-C gadgets.
The Hi-Res Audio-friendly HC4 aims to fix the few issues we had with the AK HC3 – namely the lack of support for 4.4mm balanced connections, and an inability to play nicely with iOS devices. It's still a unibody metal marvel machined with Astell & Kern's penchant for angles, only now there are both 3.5mm and 4.4mm connectors for more high-end headphones.
Interchangeable USB-C and Lightning cables mean it doesn't matter if you're still rocking a previous-gen iPhone, and support for both UAC 2.0 and UAC 1.0 connections means gaming handhelds such as the Nintendo Switch can be given a sonic step up too.
That's largely thanks to the AKM AK44993S DAC, which is normally found in the firm's fully-featured digital audio players. It brings support for Native DSD256 playback, and up to 32bit/384kHz PCM audio. There's also new digital audio remaster (DAR) tech which promises to upsample your music and deliver a more "analogue-like sound".
A&K has also upgraded the internal circuitry compared to the HC3, with micro resistors and tantalum capacitors. The firm reckons it keeps current consumption in tech with its own proprietary power management tech, too.
The Astell&Kern AK HC4 is on sale in the UK right now for £219 directly from the A&K website, as well as all the usual retail partners. Expect to pay $220, €249 or AUD$399 in the US, Europe and Australia respectively.