Astell & Kern AK HC3 review: a dinky DAC with bite
High quality wired audio, without any fuss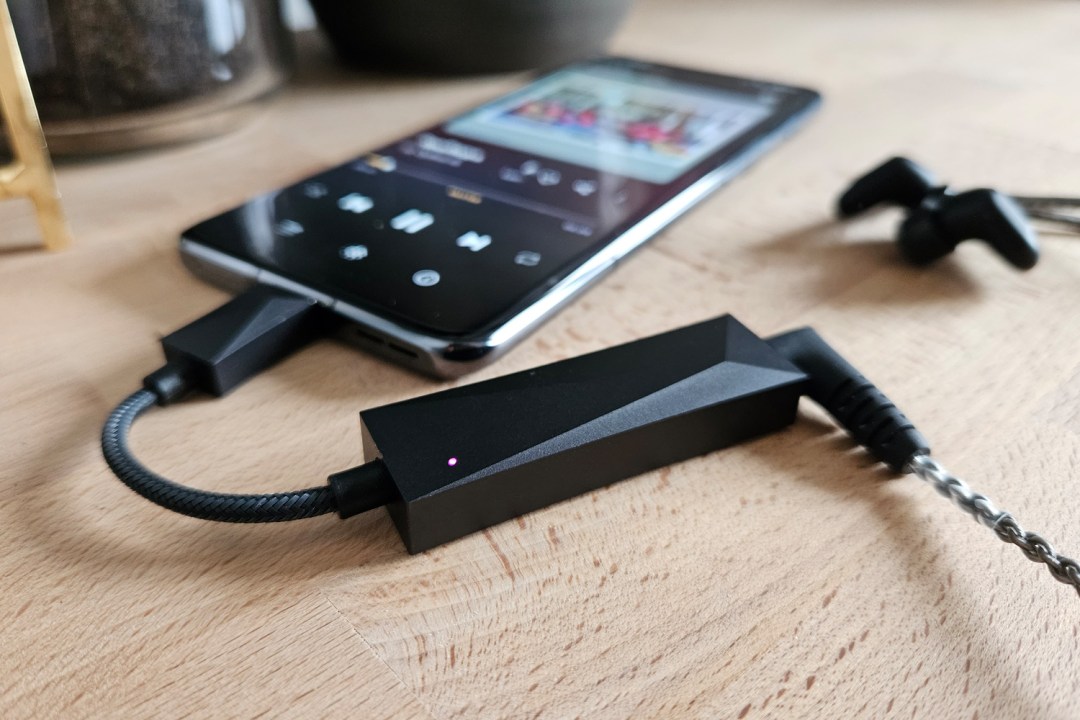 Yes, the Astell & Kern AK HC3 comes from the company renowned for its OTT approach to portable Hi-Fi – and yet this diminutive USB DAC is a surprisingly simple proposition. It promises a serious sonic upgrade over more basic adaptors, which became a necessity for anyone with a killer pair of headphones once smartphones started deleting their 3.5mm ports.
More interestingly, for a brand that'll happily charge you almost for grand for one of its flagship digital audio players, the HC3 is relatively affordable. £200 buys you 32-bit, 384kHz playback; support for the MQA hi-res audio format; iOS, Android, Windows and Mac compatibility; and the ability to use headset microphones with your gadgets.
Is that enough to make the deceptively basic-looking accessory a must-buy for on-the-go audiophiles?
Design & build: test of metal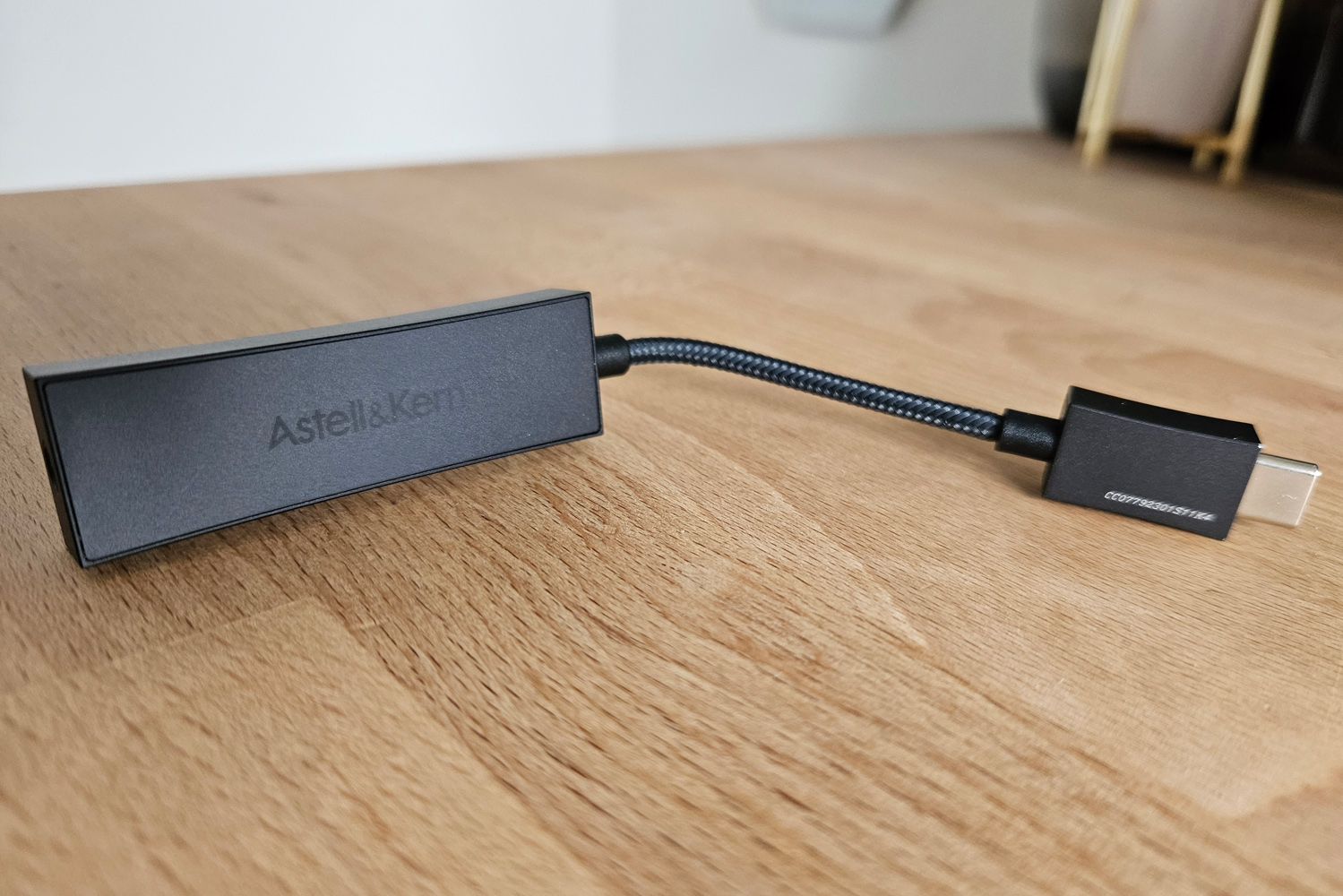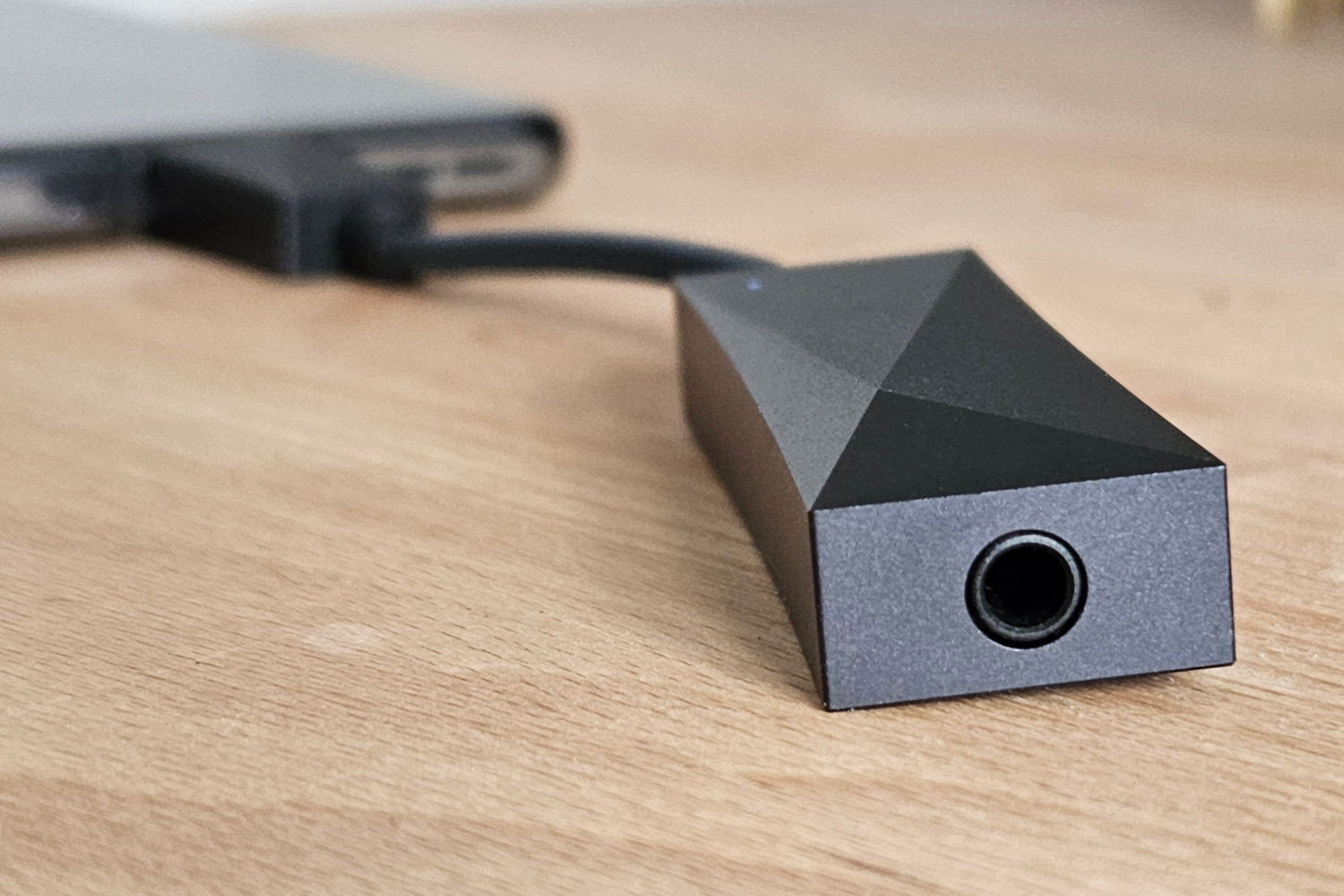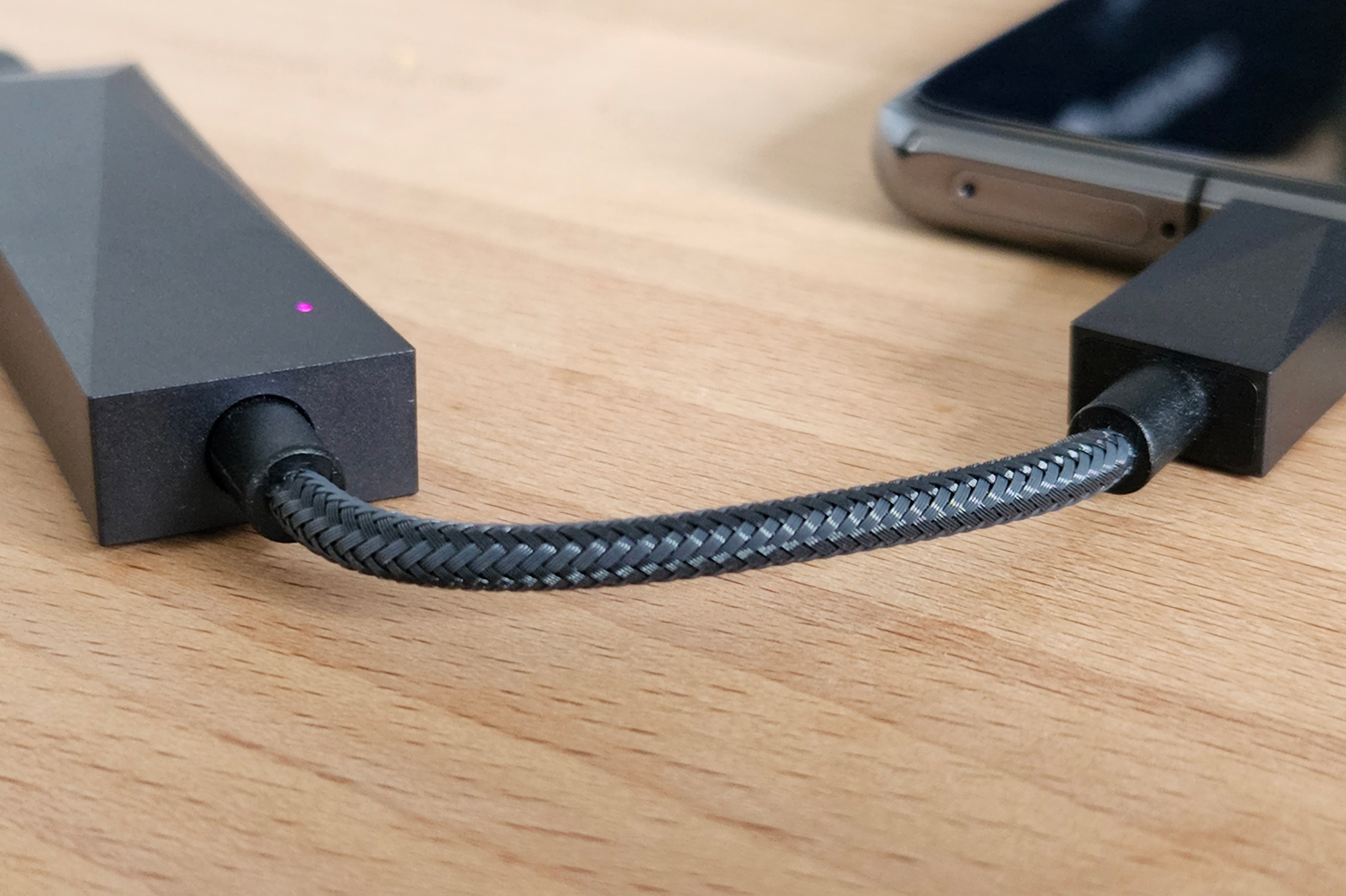 It's barely any bigger than a flash drive, but the AK HC3's all-aluminium build gives it the sort of satisfying heft you expect from a premium product. Astell & Kern's signature geometric shapes make an appearance, catching the light and brightening up what's otherwise a very simple dongle.
The main section is separated from the USB connector to cut down on signal noise, with a braided cable that's sturdy without being overly stiff. It should survive a fair bit of bending, which is handy if you plan on leaving it dangling out of a trouser pocket so as not to scratch your smartphone. It's not as rigid as rival, stick-style DACs either, so an accidental knock shouldn't spell disaster for your phone's USB-C port.
We found the USB-C connector was chunky enough that it wouldn't plug fully into certain phones that were wearing cases or covers, so you might have to go without protection while you're jamming out.
Otherwise there's little else of note, save a tiny LED on the face which changes colour to indicate whether you're listening to PCM, MQA or DSD format audio. You'll have to look up what each colour represents though, as the smartphone companion app doesn't tell you.
Features & software: breezy listening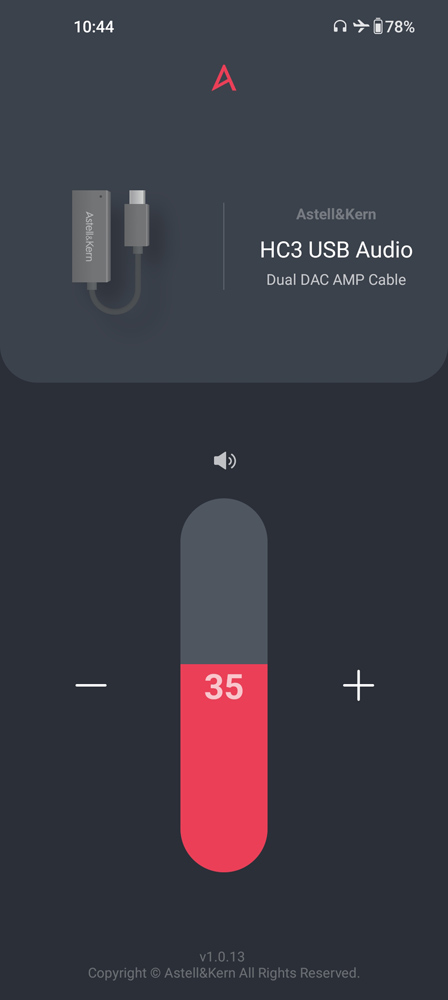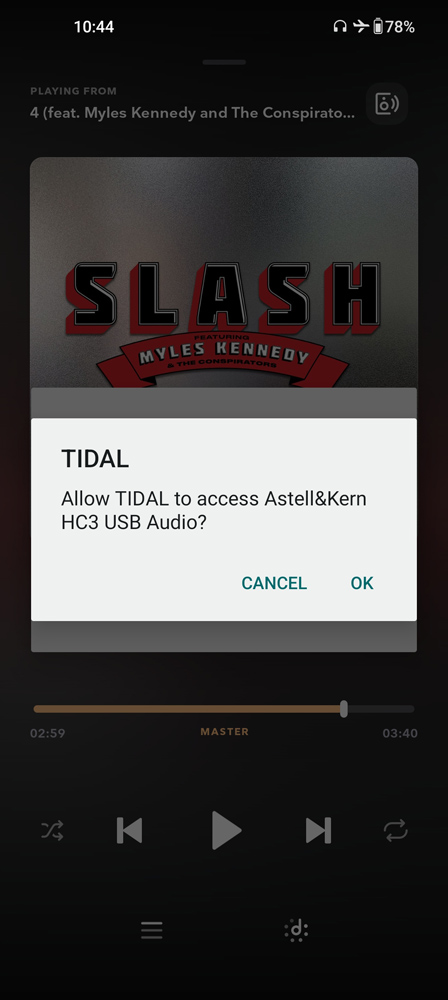 The HC3 supports IEMs and headphones with 3- or 4-pole 3.5mm connectors, including those with inline remote controls and ones with built-in microphones. The outgoing HC2 had a 4.4mm balanced output, which is less common on the more mainstream earphones a dongle like this will probably be paired with. That means you're out of luck if you've got a pair of 4.4mm headphones and were hoping to upgrade.
A&K sticks a USB-C to Lightning adaptor in the box, so Apple device owners can get in on the action. Software limitations with iOS mean microphone support is limited to recording, though – Android supports voice calling as well. It's plug and play for both Windows and Mac, too.
Only Android devices get a companion app, which is little more than a basic volume slider. It offers finer grain control than you'll get from your phone's physical volume keys, and puts an onscreen widget in the operating system's notification tray, but isn't a requirement. Simply plugging the dongle in will offload all audio processing from your device to the dependable ESS ES9219MQ dual DACs, and bypass any DSP presets you might have enabled (knowingly or otherwise), like the Dolby Atmos upmixing on the OnePlus 11 we initially used for testing.
That specific phone did throw up a few issues, like sound only outputting to one ear, being unable to control the volume outside of the AK app, and cutting all audio when swapping between different music players. A Samsung Galaxy S23 fared better, so it may be down to OnePlus' specific implementation of Android. Astell & Kern also points out that certain Android apps force the volume up to full blast, which has the potential to damage both your headphones and your hearing, so be sure to check your levels before pressing play.
Either way you're looking at minimal power consumption, so all-day listening shouldn't come at the cost of a flat phone battery.
Performance: hear the difference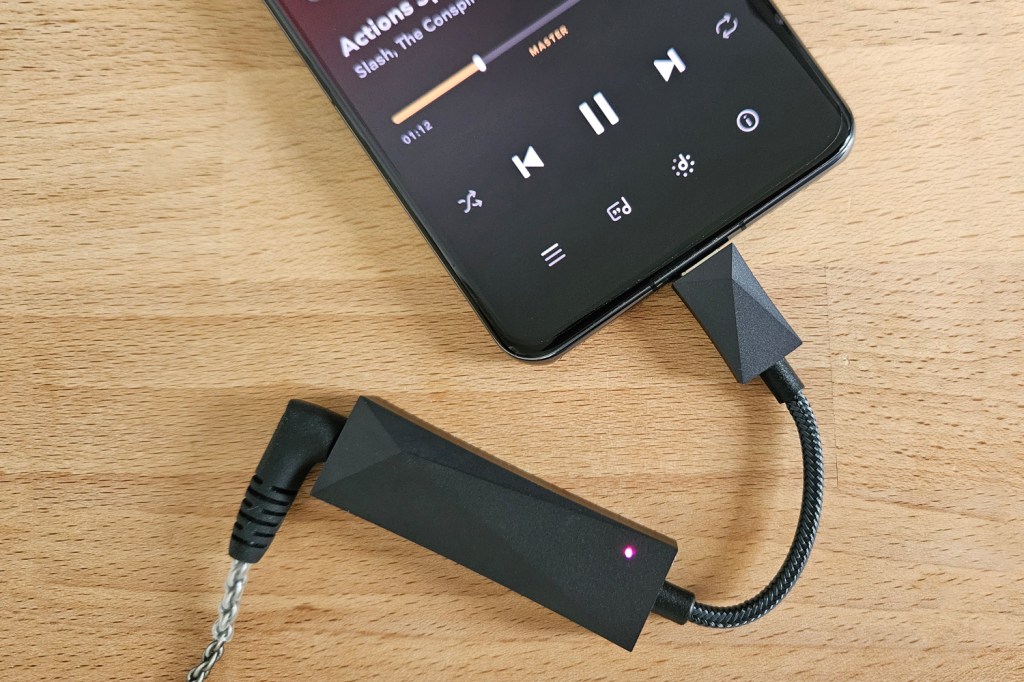 Tested back-to-back with a USB-C to 3.5mm dongle that came bundled with with a previous-gen Samsung smartphone (this year's phones go without), the HC3 is a noticeable step up in terms of clarity and impact – and that was with basic Spotify streaming. Load up an MQA-encoded Tidal Masters track and it delivers a wide soundstage, with fantastic layering and accurate positioning of instruments.
The opening acoustic strings on Ghost's Imperium have real delicacy and precision, which can be lost when listening to a lossy stream over Bluetooth. Here you get wonderfully detailed high frequencies, alongside warm bass and a mid-range with real presence. It makes hi-res streaming services like Tidal and Qobuz absolutely worth the price of admission when paired to a good pair of headphones.
We tried a handful of different wired pairs, including the Sennheiser IE200 entry-level audiophile in-ears and some more demanding planar magnetic over-ears, and the HC3 had no trouble driving them all. The adaptor doesn't get toasty to the touch, even after hours of listening, and there was zero interference from our source device. Operation was pretty much silent, too, with no audible electronics hiss even through sensitive headphones.
It isn't going to transform any old pair of basic buds, but if you've got quality headphones (and a hi-res music library), it will absolutely do them justice.
Astell & Kern AK HC3 verdict
Properly portable DACs like the AK HC3 make sense if you've invested in a decent set of headphones or in-ear monitors, and haven't got a way to use 'em now your phone lacks a 3.5mm headphone port. But they're overkill if you're just looking to stick with bundled buds, and lack the connectivity and power to run the truly demanding cans favoured by well-heeled audiophiles.
If you fit in that middle ground, though, having spent £150 or more on wired earphones and refusing to make the switch to Bluetooth audio, there's an awful lot to like here. A few device-dependent software foibles aside, it's brilliantly capable and not prohibitively expensive either.
Stuff Says…
A pocketable audio upgrade for any phone, tablet or laptop, which won't break the bank.
Good Stuff
Excellent audio with hi-res support
Sturdy construction
Microphone support a useful inclusion
Bad Stuff
Some Android issues