Sennheiser IE 200 show there's life left in wired earphones
Cables might be out of fashion elsewhere, but Sennheiser still flies the flag
With smartphone makers having long since ditched the headphone port and true wireless in-ears available at knock-down prices, you'd be forgiven for thinking wired earphones had been consigned to the history books. Well worry not, as Sennheiser is still a fan of the old ways. The new Sennheiser IE 200 (£130, sennheiser.com) brings audiophile-grade sound at a price that won't make you wince.
Music fans that care about quality will know sticking with a cable means not having to worry about lossy Bluetooth codecs and bitrates, or remembering to recharge any batteries. We here at Stuff also love wired earphones for their zero latency, which makes them perfect for a spot of handheld gaming on the Nintendo Switch or Steam Deck.
That's exactly what you're getting with the IE 200, which promises the sort of sound clarity and audiophile-friendly features you'd find in more expensive in-ear monitors – including swappable MMCX cables and styling shared with Sennheiser's pricier models. They're finished in black here, rather than the shiny silver seen on the IE 900 flagship, but should still give a similar comfortable fit.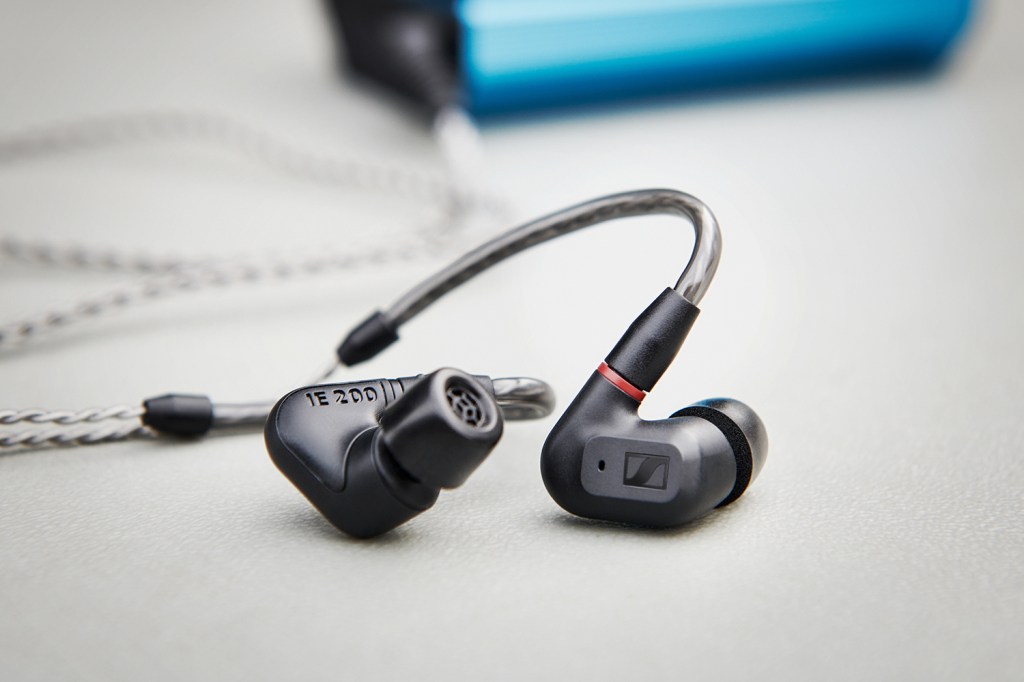 The bundled ear tips come in both silicone and foam, in a selection of sizes, to suit all ears, and can be fitted in two positions. One gives a deeper bass response, while the other prioritises treble. The braided cable should also cut down on handling noise while you move about.
Inside, sound comes courtesy of 7mm extra-wide band transducer drivers, which Sennheiser says are tuned with a natural frequency response curve and have almost zero harmonic distortion. That means a more balanced sound, rather than the bass-heavy in-ears you'd normally find for this kind of cash.
Pre-orders open globally on the 17th of January, and go on sale on the 31st. Here in the UK you can expect to pay £130 for a pair.