The bestselling British way to get more from your Sonos system
Flexson's range of British-designed accessories for Sonos free up space, position your speakers just right, and enhance sound quality.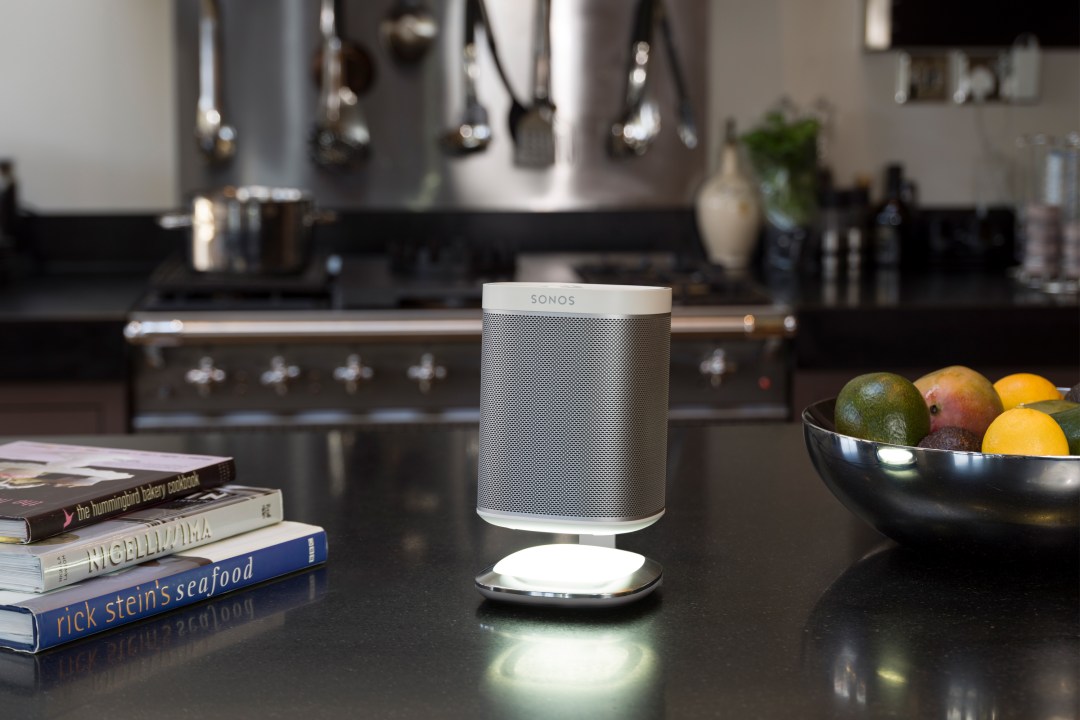 Wireless, multi-room speaker systems – once a fantasy for those without access to banker-like levels of disposable income – are now a familiar sight in the homes of discerning technophiles. But while there are ever more wireless speakers to choose from, the original remains the best.
The Sonos range, which starts with the compact Play:1 and goes large with the imposing Play:5, is easy-to-use, sounds great, and even includes Amazon Alexa voice control in the new Sonos One.
If the Sonos speaker has one weakness, however, it's that not everyone has a spare coffee table, bookshelf, or mantelpiece to place one on. And even if they do, quite often the surface messes with the angle of the speaker, or tucks it away in an awkward and largely inaudible corner of a room.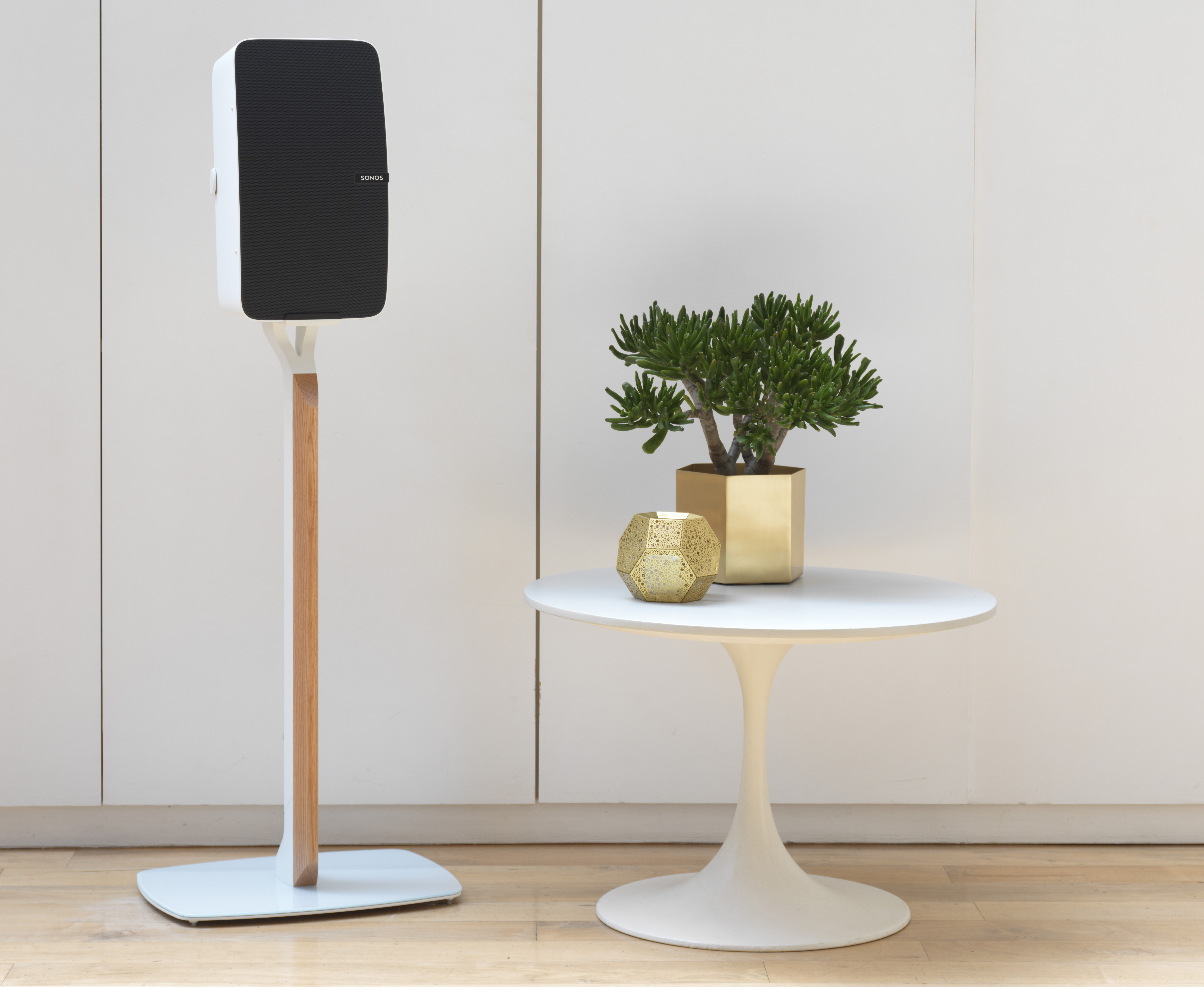 That's where Flexson comes in. Its range of accessories for Sonos, designed right here in the UK, let you wall mount a Sonos One to free up space; attach a Play:5 to a floor stand to hold it at the perfect height; or mount a Play:1 on a desk stand to angle it upwards and minimise vibrations for better sound quality (not to mention let you tuck a few of your favourite issues of Stuff underneath).
For those that have expanded their Sonos system into a full surround-sound setup, the floor stands – not to mention the custom-length power cables that help clear up clutter – are a must-have. There are even a range of premium stands made from solid hardwood, aluminium, steel, and glass, for those that value their decor as much as their hi-fi.
Particularly neat is the Play:1 illuminated charging stand, which combines a table-top stand with a soft LED night light and USB sockets for charging phones and tablets. And if you're stuck for inputs on your Playbase or Playbar, Flexson has a range of HDMI switches and adaptors that can handle the largest of AV setups.
Unlike your typical audiophile tomfoolery, Flexson's accessories don't cost the earth. Prices start at just £24.99 for Play:1 desk stand, making it an ideal Christmas gift for the Sonos -lover in your life. Heck, that's cheap enough that you might as well get one for yourself too.
>> Flexson products are available at a wide range of retailers, including Amazon – or buy direct from Flexson.