New third-gen Fire TV Cube heats up living room streaming
Boosted specs, 20% more power, and a new Pro remote.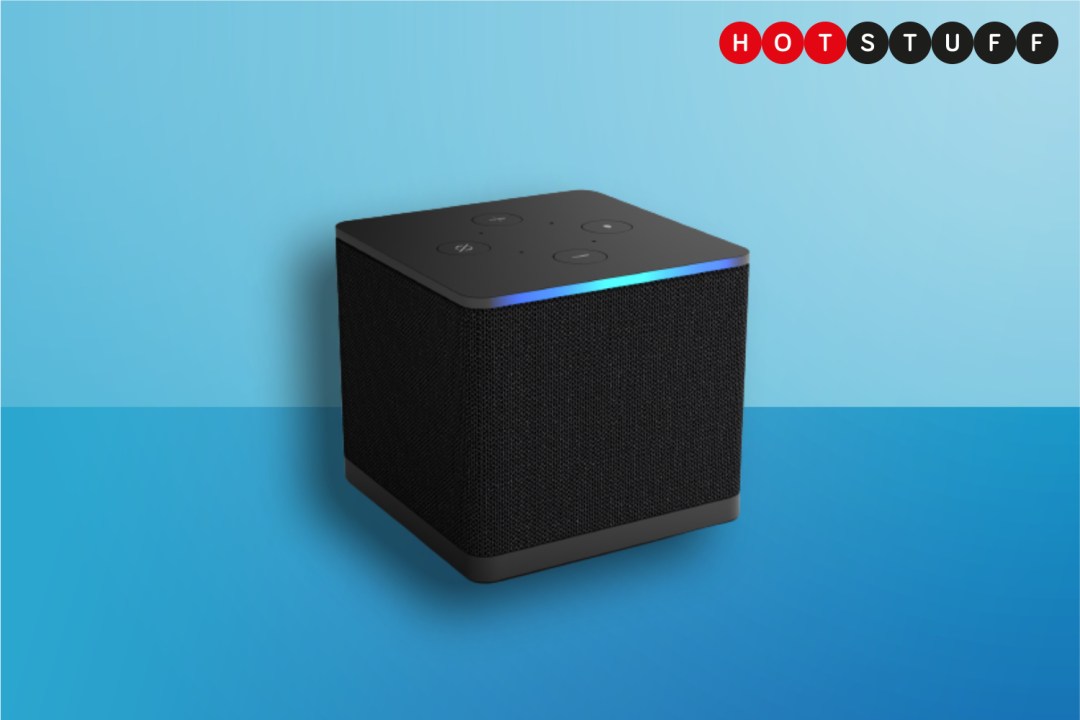 Streaming is taking over people's living rooms, with more sticks and boxes available than ever before. Amazon's latest streaming box is the new third-generation Fire TV Cube, the company's most advanced offering yet. It's bound to beam your stream with extra speed and extra power.
In the same signature cube wrapped in fabric, the third-gen Fire TV Cube looks inwards for the big changes. This latest model boasts a new octa-core 2.0Ghz processor that delivers 20% more power than the previous version. Expect faster app launches, a more fluid experience, and quicker image processing times (depending on your internet too).
The new Fire TV Cube packs an HDMI port to connect devices (such as Blu-Ray players and cable TV players) into the streaming box. This will let you control all inputs straight through the Cube, and even control live TV with the Alexa remote. Since you can control the entire streaming box with Alexa, she'll even be able to pause the Great British Bake Off for you while you pop the kettle on.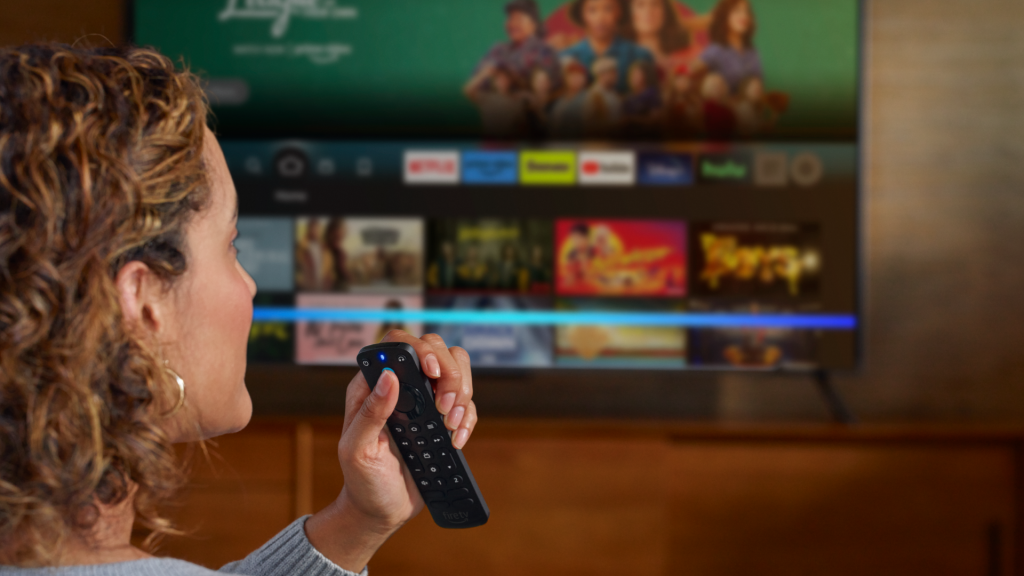 You'll also find a new USB port to connect webcams, for easy video calling straight from your living room. Additional new features include Wi-Fi 6E support (it's the first streaming player to do so), and a Super Resolution Upscaling feature to upscale HD images into crispy 4K. Plus, you can expect support for hearing aids, cinematic 4K Ultra HD, Dolby Vision, HDR, and immersive Dolby Atmos audio. What more could you need?
Well, there's a new Alexa Voice Remote Pro to add to your basket as well. The new, premium remote takes everything we love about the Alexa Voice Remotes, and adds in some extra cherries on top. You'll find a new Remote Finder feature to play a chime through the remote via Alexa or your smartphone in case you lose it. There are also two new customisable buttons for apps or Alexa functions. And don't forget the auto-backlight that illuminates buttons when you pick the remote up in the dark. It's a remote that does everything but actually display your telly. For now…
If the latest Fire TV Cube is right for you, you'll be able to throw one into your living room soon. Amazon will start shipping the new streaming box from October 25. It'll set you back $140 in the US and £140 in the UK, which is around the same price as other similar streaming boxes. The Alexa Voice Remote Pro is an extra $35 and available for pre-order today from Amazon US or from Amazon UK for £35. It'll work with other Fire TV devices, too.