Naim's New Classic separates are seriously sophisticated
Pre-amp, power amplifier and power supply are marvellously modern Hi-Fi
English audio expert Naim is no stranger to a good-looking bit of hi-fi kit, but the just debuted New Classic series takes things up a notch. Rather than nod to the old school, the overhauled line-up embraces modern minimalist styling, while still packing in plenty of high-end tech behind the scenes.
The range includes the NSC 222 streaming pre-amplifier, NAP 250 power amplifier, and NPX 300 power supply. All share the same brushed metal finish and angular lines we've come to expect from Naim's premium products, and should blend in nicely with kit like the Mu-so 2 all-in-one wireless music player and Uniti Atom streaming system.
We reckon the NSC 222 is the pick of the bunch: it looks simple enough, with a giant volume dial on one side, and a 5.5in colour screen on the other, but inside it's rocking an integrated MM phono stage and the same headphone tech as the Uniti Atom Headphone Edition. It'll stream from Spotify, Tidal, Apple Music and Qobuz, with bitrate support up to 32-bit/284kHz, and can tune into internet radio stations too. It's controllable through Naim's smartphone companion app, or a Zigbee remote that doesn't need line-of-sight to change tracks or queue up playlists.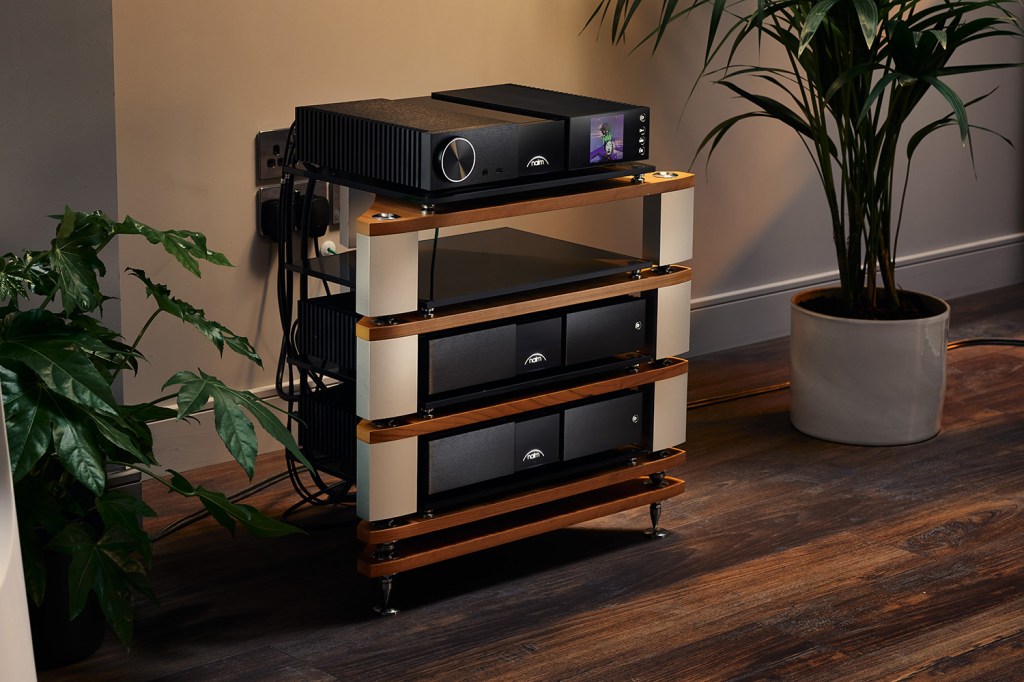 The NAP 250 power amplifier, meanwhile, is a refreshed version of a Naim classic. It's got some of the tech you'll find in the flagship Statement amplifier, and can now deliver even more power than the outgoing fifth-gen version. The 100W per channel, dual-model design has XLR connections for hooking up a set of balanced speakers.
Finally, the NPX 300 power supply upgrade will disable the NSC 222's internal supply, to reduce the noise floor and deliver a cleaner sound.
All three new Naim Classic models will be going on sale this month, but you'll need deep pockets if you're planning to buy 'em all: the NSC 222, NAP 250 and NPX 300 will retail for $8,999 each in the US, €7000 in Europe and £5700 in the UK.