Canon's PowerShot PX is a smart home camera that follows your face for the best family photo
Come to the diary room
Besides has-beens and wannabes, most sane humans want nothing to do with the Big Brother house. But there is one benefit to cameras constantly swivelling to record your every move: you'll never miss a photo opportunity. That certainly seems to be Canon's logic with the PowerShot PX – a smart camera which intelligently pans and tilts to track and snap happy moments at home.
Styled somewhere between a webcam and a security droid, the peeping PX uses face-recognition smarts to follow your kisser and compose photos accordingly. Its lens can swivel through 340 degrees horizontally, with a vertical range of 110 degrees – so even the ceiling isn't safe from its gazing eye. Plus a zoom range of 19-57mm means it's capable of framing in on the best bits of a scene.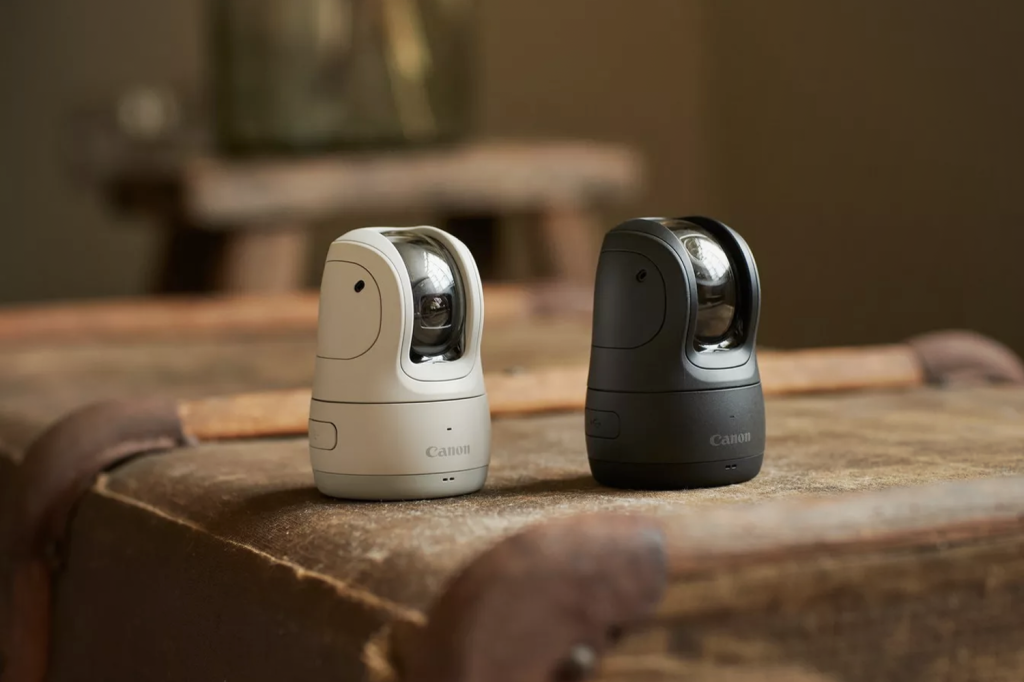 Think introducing a digital paparazzo to your pad sounds a bit 1984? Well, it is. But the trade-off is that you'll never need to set another self-timer: plonk the portable PX on a sideboard and it'll take care of candids for the family Christmas card, leaving you free to giggle with the kids. Or the dog. Or yourself. It also supports voice activation, so you can cue up the money shot once everyone's in position – or force it to look your way.
The sensor inside captures snaps at a resolution of 11.7MP, with the option to shoot video clips in Full HD at 60fps. When the Digic 7 processor inevitably goes truly autonomous and tries to take over the town, fire up the Connect app and pair via Wi-Fi or Bluetooth to assume manual control. You can also choose to prioritise certain faces (for an album full of your lovely mug) or use the PX as an overpriced webcam.
You'll get up to five hours of photography from a single charge, depending on how often it's set to shoot. Yours for the tidy sum of £450 (€500), the snapper will ship from November.