Microsoft Surface Pro 6 review – in pictures
Could this be the iPad rival we've been waiting for...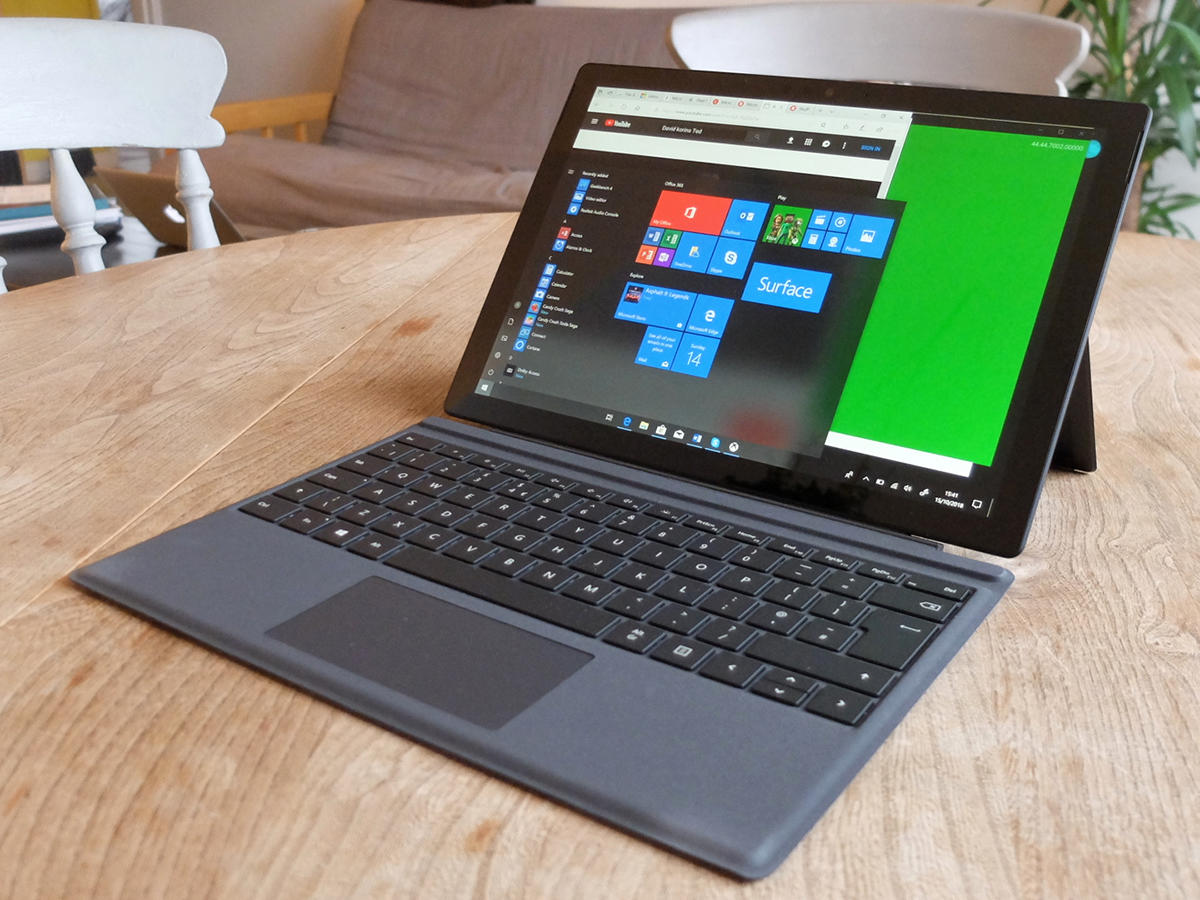 ODDLY CONTROVERSIAL
For something that's just trying to be a versatile device for day-to-day work and play, the Microsoft Surface Pro 6 is oddly controversial. On the one hand, you have some recent research stats celebrating the fact the Surface line seems to have bumped Microsoft up to the top 5 PC makers in the US. And on the other you have tech experts predicting the end of Microsoft's series of hybrid tablet computers altogether the week the Pro 6 launches. All the confusion becomes clear, though, when you remember that the Microsoft Surface is never going to be for that elusive 'everybody'. And that's OK. It can still be a very useful, practical buy for hundreds of thousands if not millions of people.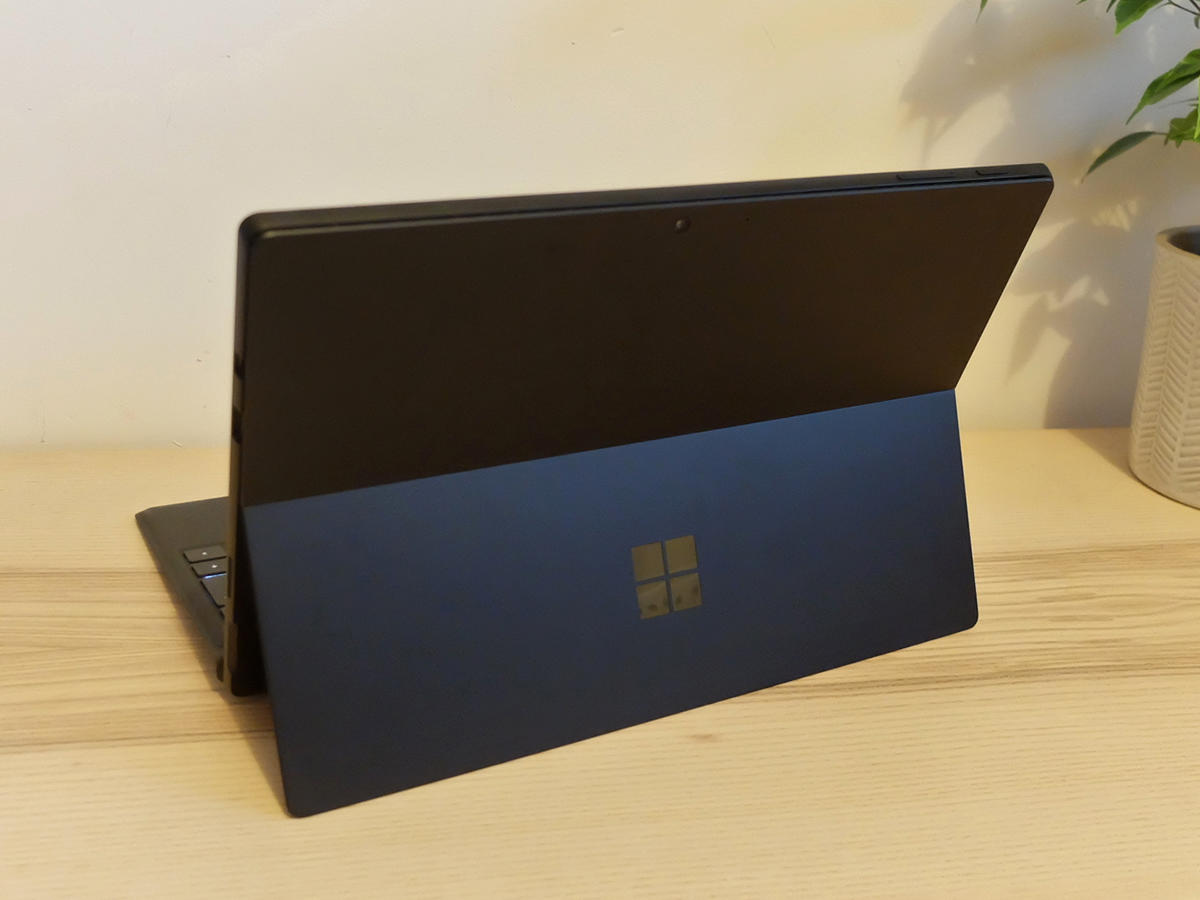 BACK IN BLACK
If you dig the Surface hybrids of the past few years, you'll dig this because it's almost exactly the same. As a tablet, it's a big old thing, considering that 12.3-inch display, and Microsoft is sticking with its slightly retro but not terrible strategy of large, laptop-style bezels. Still, it's fairly sturdy (the 8.5mm thick device only flexing slightly when you really grab it and as much as say a MacBook would) and looks like it means business on a desk. The Pro 6 weighs 784g, identical to the 2017 model – are you catching on? – which is quite a bit heavier than the 12.9-inch Apple iPad Pro at 677g or 692g with cellular.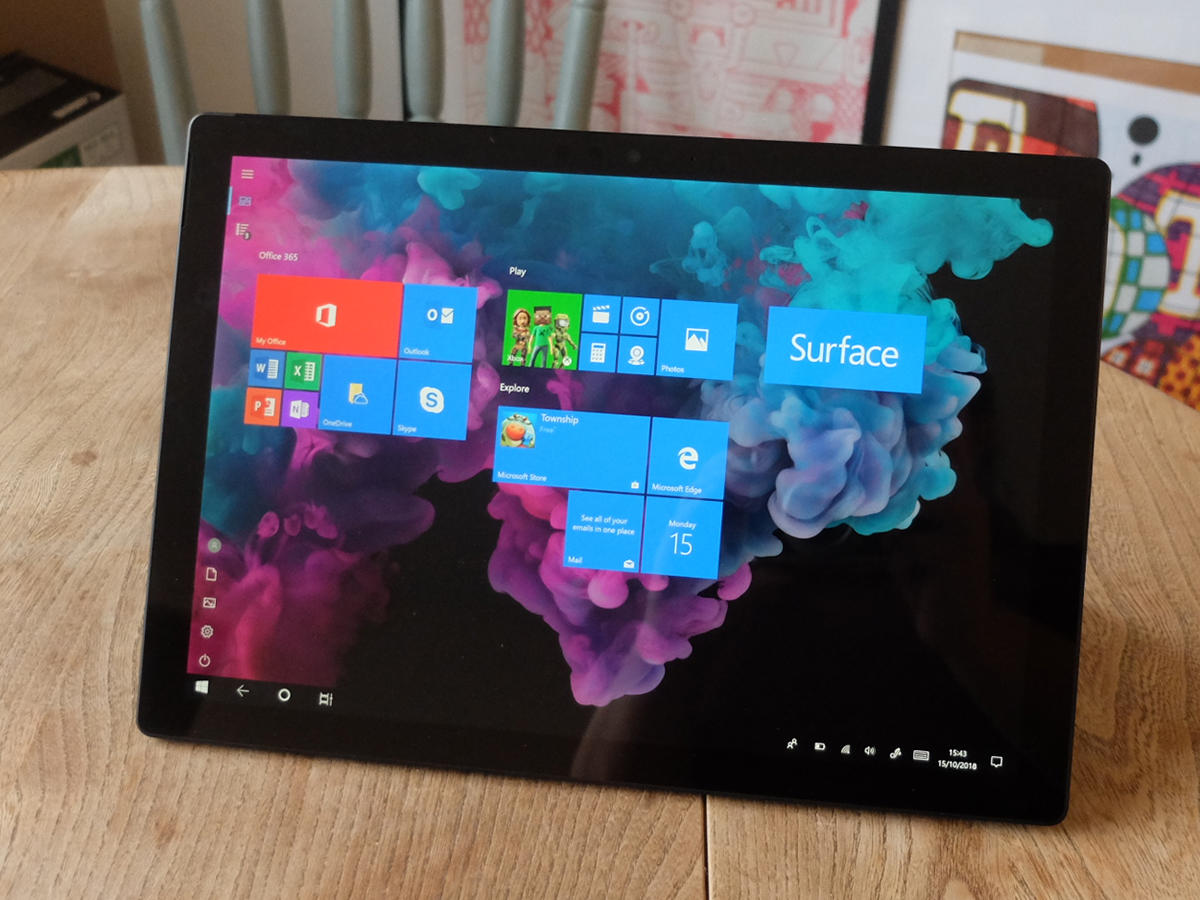 CHANGING UP
In fact, the main design change is the new matte black aluminium finish, which now joins the existing platinum finish. It is lovely IRL, right down to the contrast with the shiny Windows logo, and a good move on Microsoft's part. That said, you may have to pay for it – in Microsoft's UK store at least, the black finish only seems to be available in 256 GB storage, not the starter 128 GB model. (The Pro 6 goes up to 1TB of storage if you need it).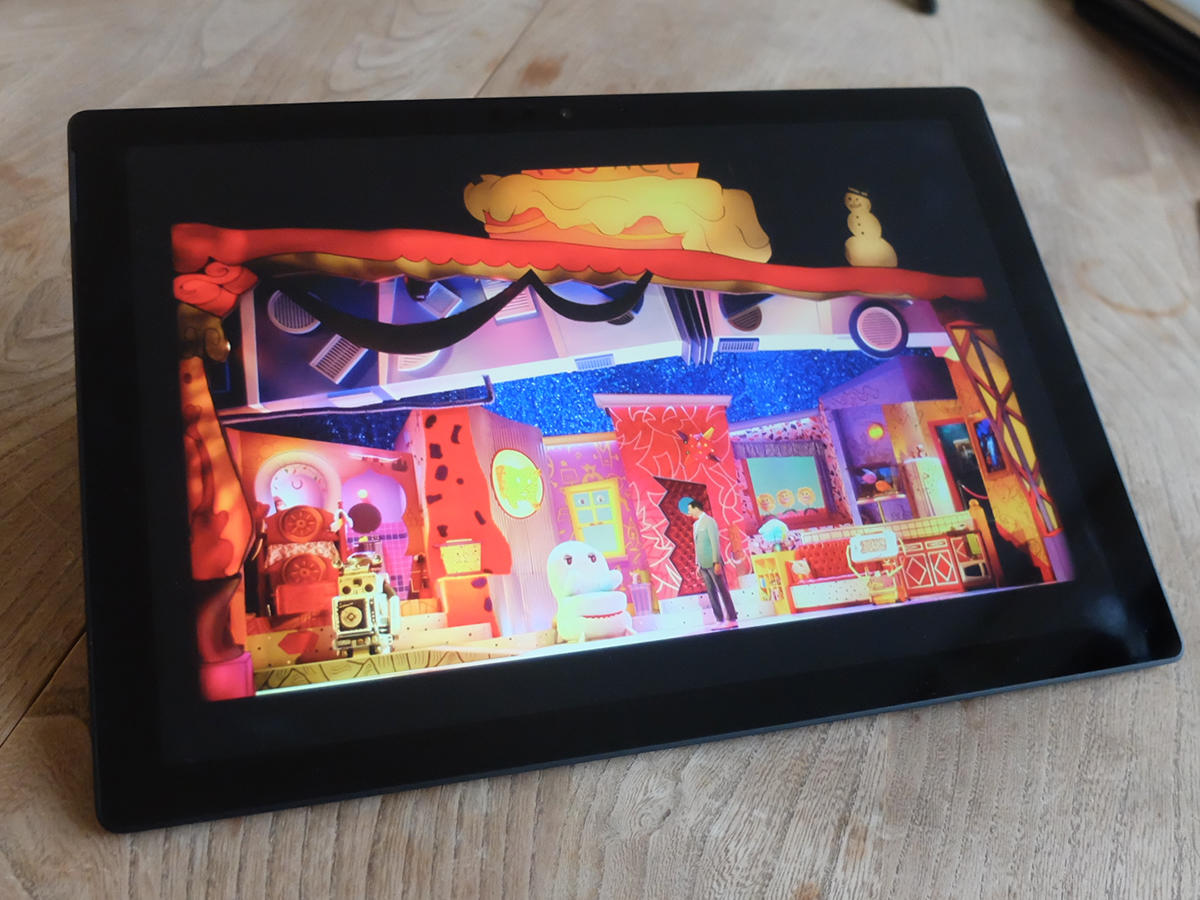 BOLD AND BRIGHT
Microsoft isn't messing with a winning formula here – the resolution of this PixelSense display hasn't altered since the Pro 4. It's a 12.3-inch 2736 x 1824 screen which – for now – outdoes the 12.9-inch, 2732 x 2048 iPad Pro on pixel count at least – the Pro 6's 267 ppi slightly nudging past the iPad Pro's 264 ppi. But there's not much in it. The Pro 5 was slightly criticised for its contrast levels with Microsoft improving these for the Pro 6. And whether it's black and white movies or colour work in creative apps, we can now report pleasantly deep blacks and crisp whites on this new edition. Otherwise, colours are bold and bright and you should have no complaints with this screen.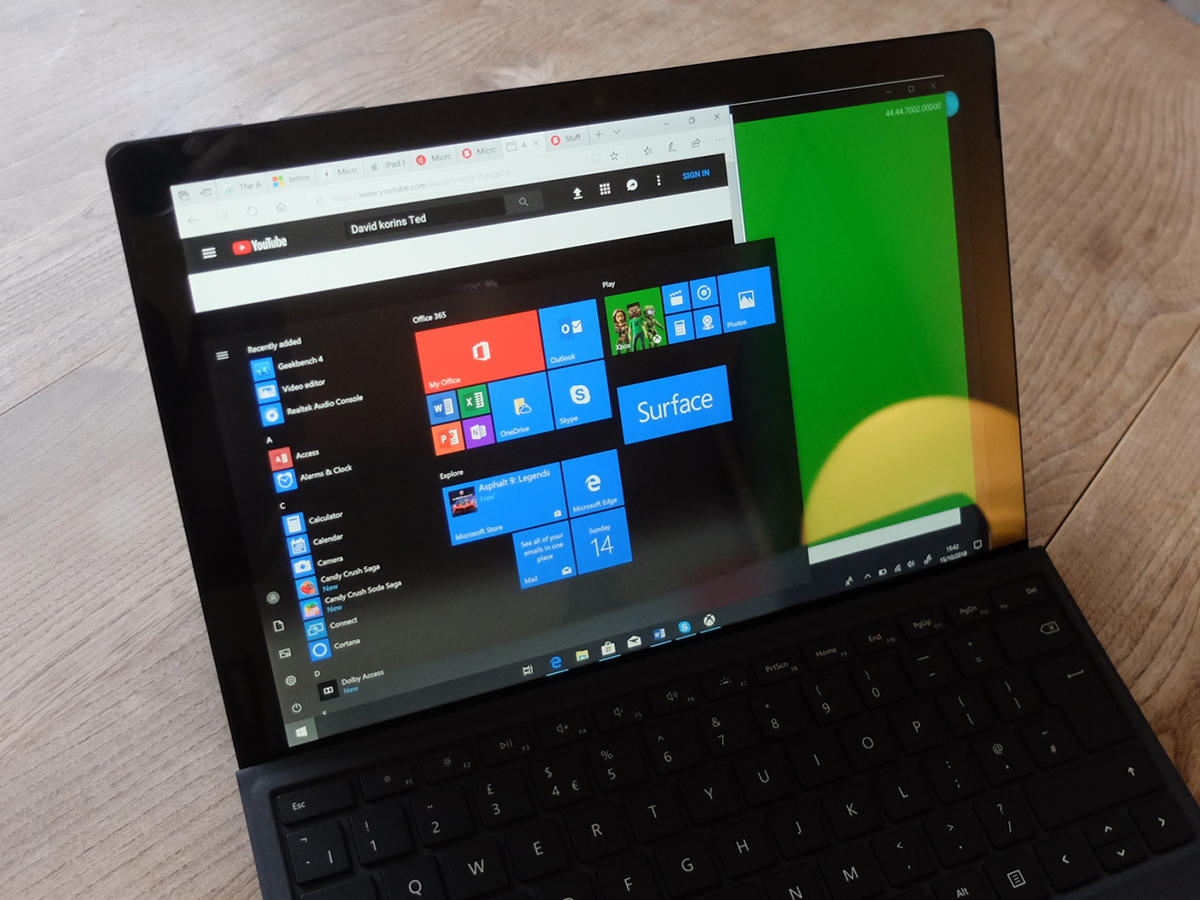 (ALMOST) PERFECT PERFORMANCE
The Surface line appears to be getting more expensive with this option starting at $899/£879 when you can get cheap and cheerful hybrids for half or even a third that price. The main reason to pick up a Pro 6, rather than one of it's cheaper predecessors, is the spec boost to 8th gen Intel Core (Kaby Lake refresh) processors, in i5 or i7, with 8GB or 16GB of RAM to choose from. With claims that it's 67% more powerful than the Pro 5, you'd expect perfect performance and you'll pretty much get it – whether it's games, photo editing or video editing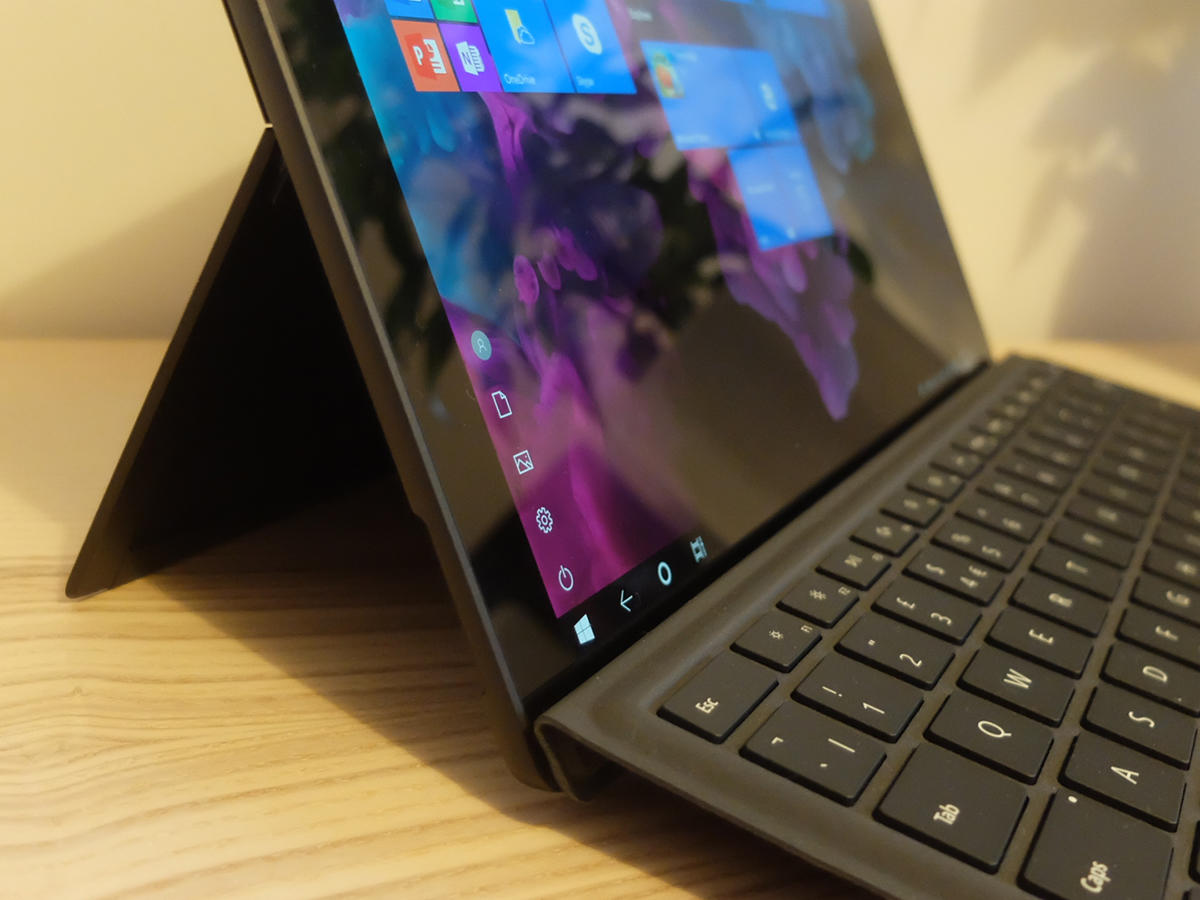 A CONSUMATE PRO
The Pro 6 is well.. a consummate pro with none of the pesky fan noise the Surface series used to suffer from (thanks to a cooling system upgrade) and no complaints from us when it comes to handling multiple apps. (We were using a machine running on a quad-core i5 at 1.6GHz by the way, the more expensive i7 is recommended for 3D gaming and UHD graphics.) Our only niggle is that Windows 10 Home itself can be a little janky at times – at one point, with only Word and Microsoft Edge open, I got a blue screen when I powered on the screen. The Pro 6 has plenty of ports you might need – USB-A, Mini DisplayPort, a MicroSDXC card slot, headphone jack – though it's a pain not to see USB-C/Thunderbolt 3 here – that might be a dealbreaker.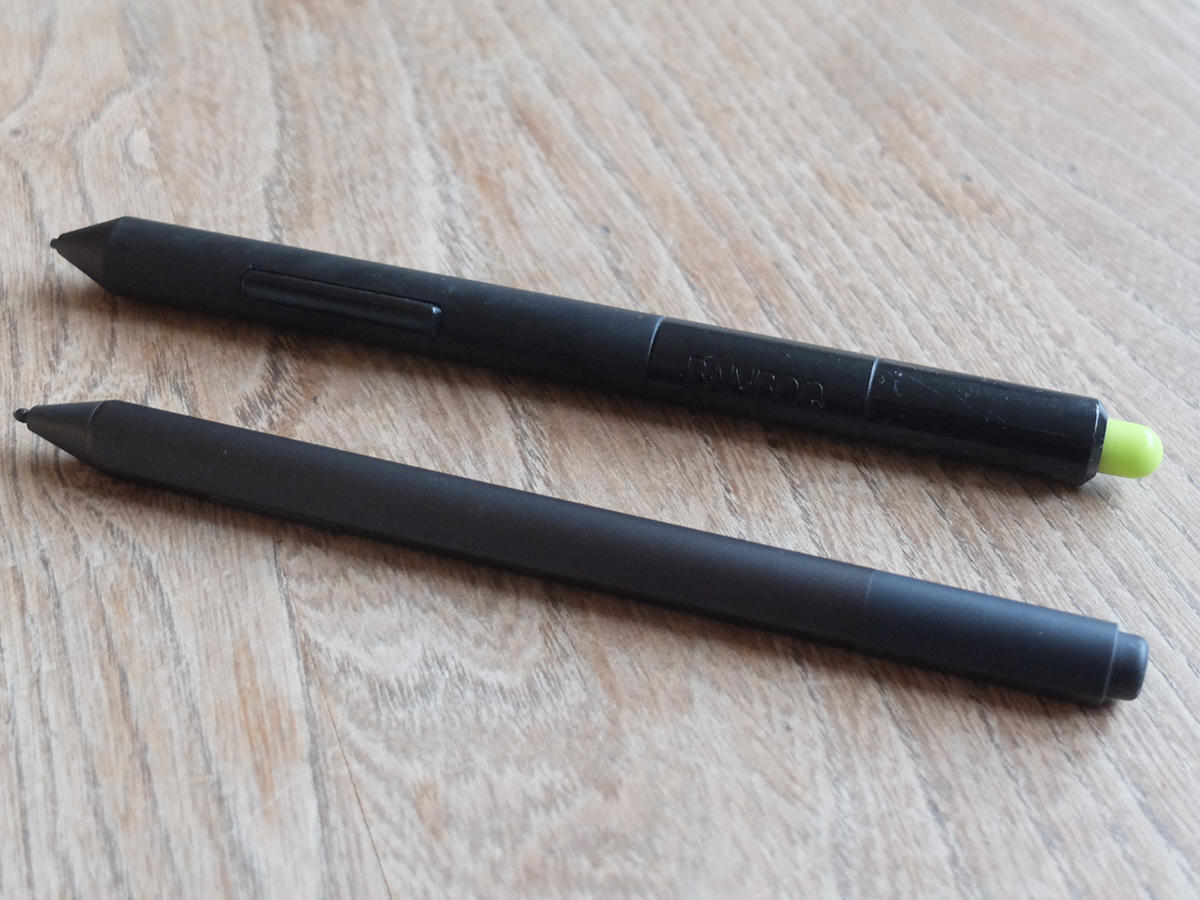 MIGHTIER THAN THE SWORD
Chances are, if you're interested in the Surface it's at least in part down to the Surface Pen and the ability to fold the rear hinge right back and write, sketch or doodle. We messed about a bit drawing but a Wacom-stylus-using creative I consulted was seriously impressed with the feel and accuracy of the Pen. This is old news, though, Microsoft knows it got this right. Everyone seems to get on with the Surface series differently but I found the Pro 6 works best in this mode – tilted back, using a combination of the touchscreen and Pen, or set on a surface, having a Skype video call via the very clear, 5MP forward-facing camera.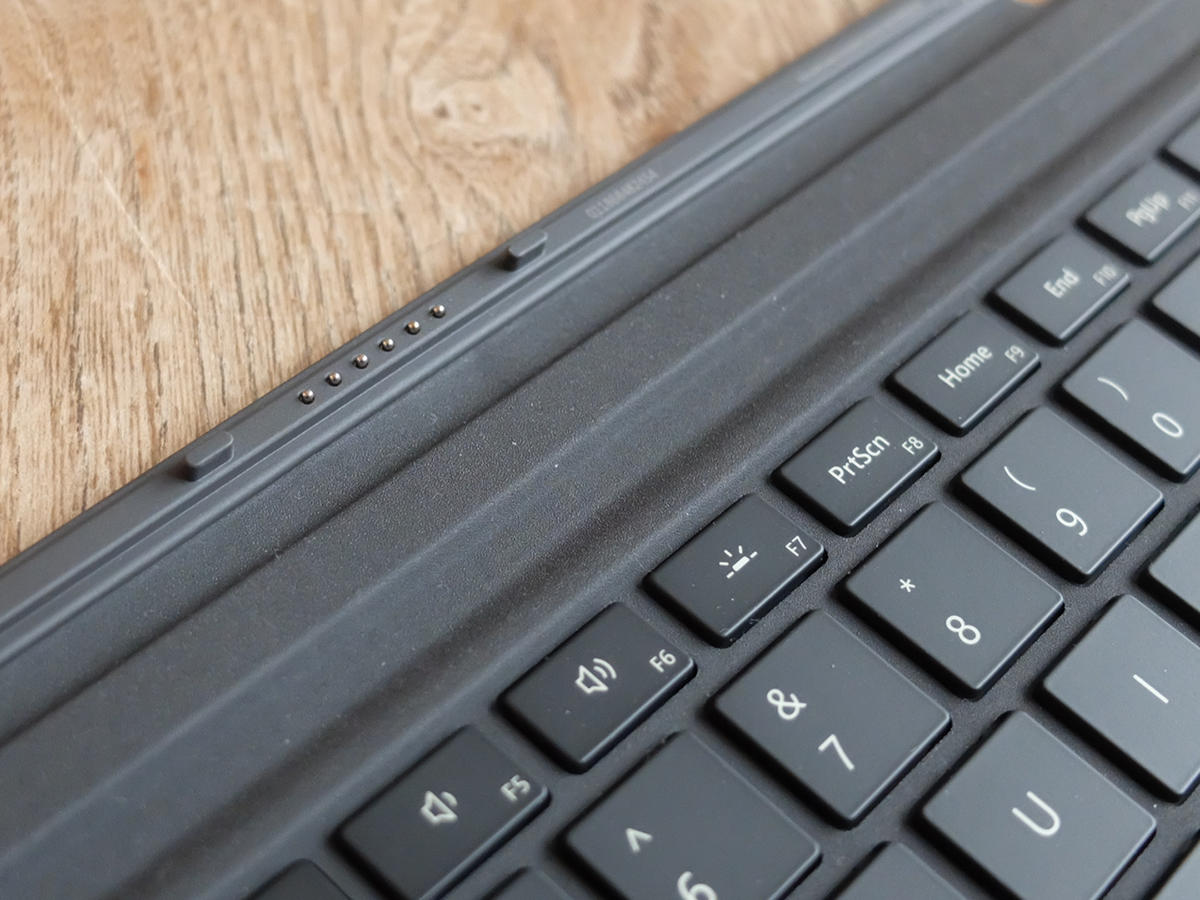 TAP HAPPY
There's also a perfectly fine 8MP camera on the rear which we doubt you'll end up using much, ditto the OK-for-a-tablet 1.6W stereo speakers. Meanwhile, if you think you'll do a lot of typing, we recommend trying out the Alcantara fabric Type Cover in person. You now have to buy separately, interestingly. It's divisive but we still think this is not a lap-friendly set up, considering the size of this thing, the Pro 6 is still way too top heavy and precarious for anything more than a quick typing session on laps. On surfaces – no pun intended – this problem falls away and it's a joy to use as a laptop replacement. Just be aware, these are very shallow 1.3mm so how satisfying this is depends on your preference.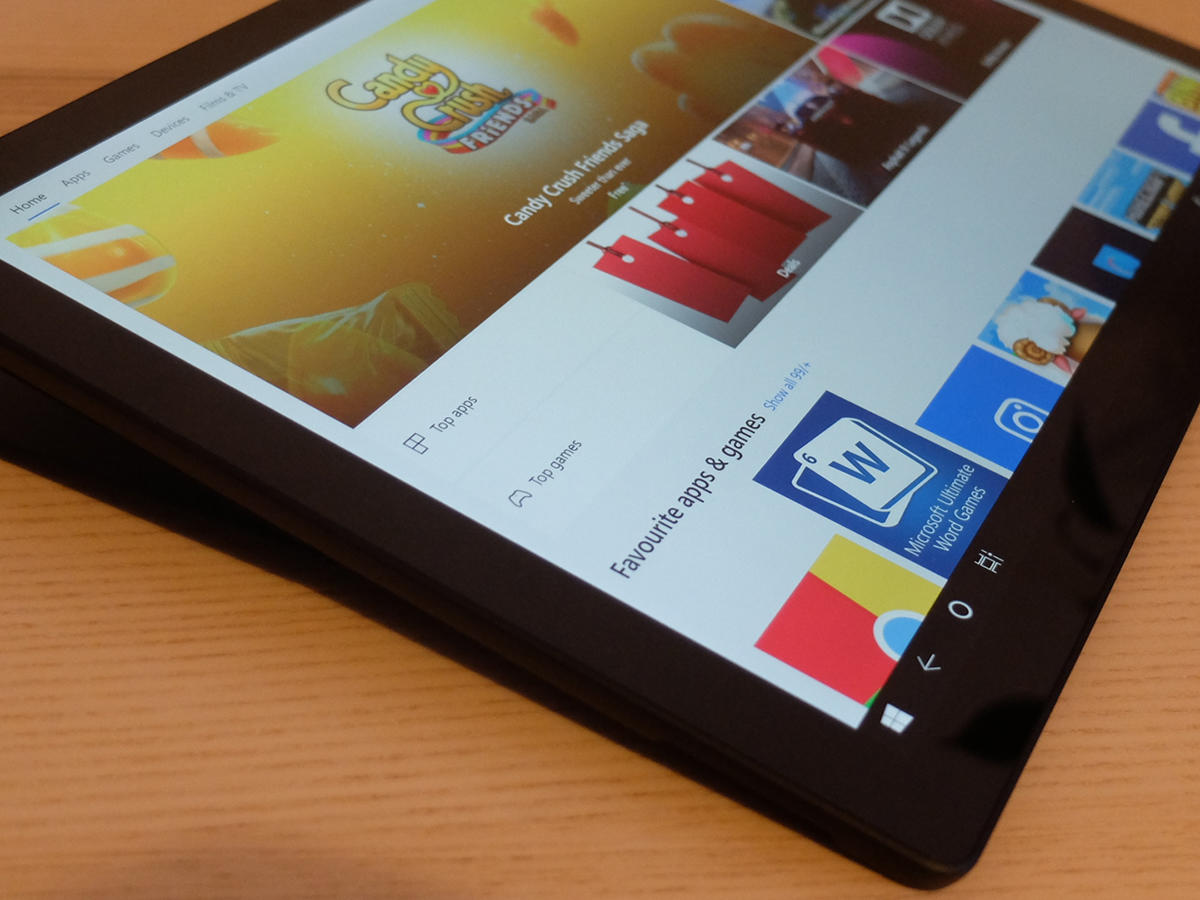 HOURS OF FUN
Unless you're a workaholic, you'll get a workday's use out of the Surface Pro 6's battery. Microsoft says it can go up to 13.5 hours – again, no improvement here on the Pro 5 – and that estimate is based on local video playback. More likely you'll be doing what we did: a mix of Microsoft Word, streaming Netflix and YouTube, maybe some gaming and sketching. So in real life, that's more likely to mean somewhere between eight to ten hours which is what we got when largely in the Recommended Power mode setting which is geared slightly more towards battery life than peak performance.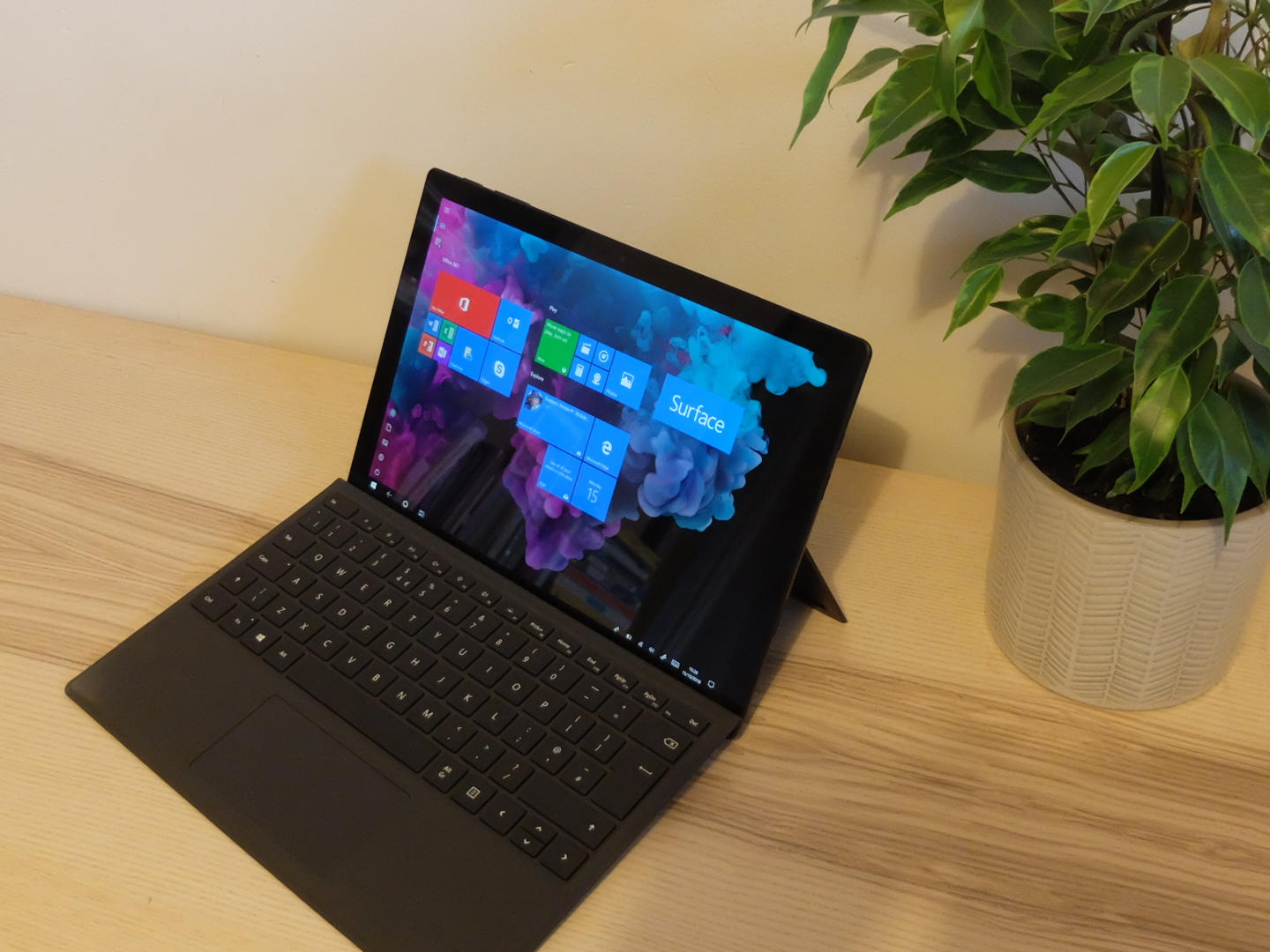 MICROSOFT SURFACE PRO 6 VERDICT
If you need a versatile, creative machine with power and stamina, the Surface Pro 6 could be just what you're looking for. It isn't for everybody, though, and you might want to wait for the much-rumoured Apple iPad Pro before you make your decision.