Xounts Up wants to bring the bass and light up your living room
360-degree sound in a custom-style surround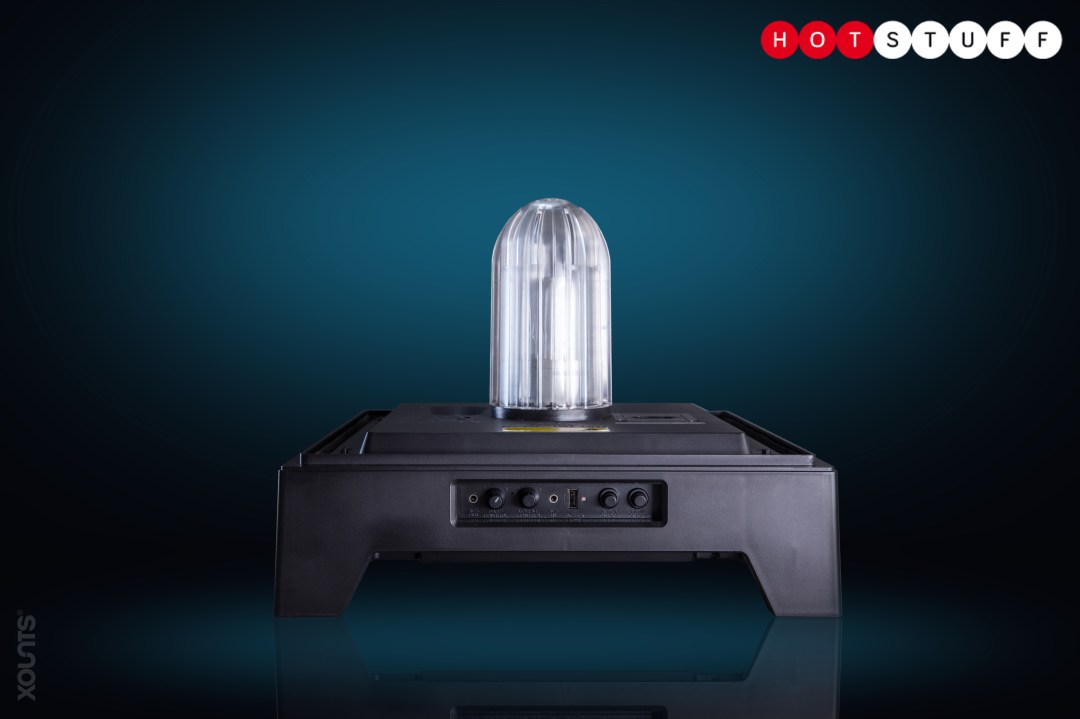 A what-up?
Xounts! Launched by a couple of German blokes to pioneer home music enjoyment, the company produces, among other things, speaker-light combos which integrate into your living room. The Up is the next step in their dream of domestic decibel dominance: an obelisk-esque, lamp-like boombox.
So how does it work?
Well, it's essentially a hub for home audio. The main part of the Up is its base, with a downward-facing subwoofer, and two patented flat-membrane speakers attached to the inside of the structure, which transmit sound into the pyramid above it, while a single bulb lights it up.
The idea is basically that you can plug whatever system you currently use into the Up, like a glowing, oversized speaker system that looks a bit like a piece of '70s Doctor Who set.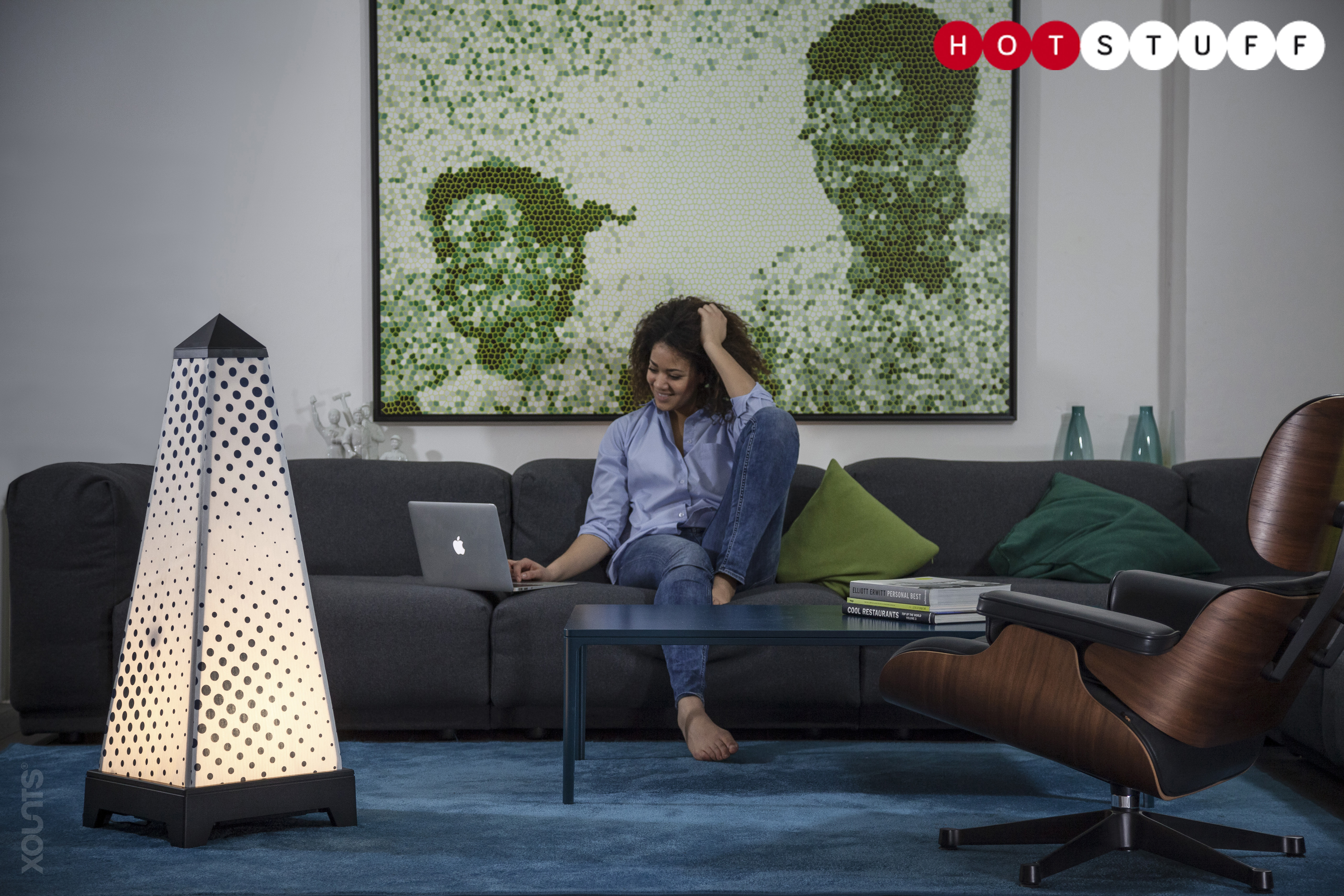 Plug in anything? Even my microwave?
You probably shouldn't, but in theory you could – as well as the aux and USB interfaces, the Up provides a power source into which you can plug just about anything. But realistically you'll be hooking up an unamplified Sonos or an Apple TV or other media-streaming box of some kind, or a Bluetooth dongle into which you can send tunes from your phone.
Hang on. With all that tech surely there'll be wires trailing everywhere?
There you'd be wrong: the idea is that you actually put whatever gizmo you've plugged-in inside the pyramid, providing great mystery for all in the room as you command your glowing obelisk remotely.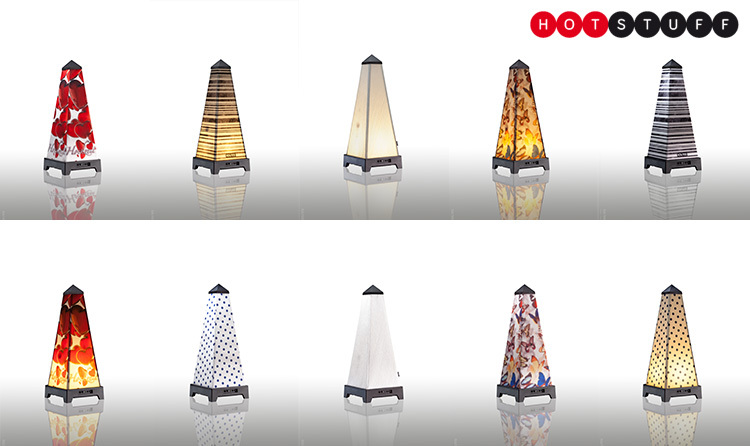 What if I want to get funky?
That's where the Up's party trick comes into its own: the outer pyramid shell of Xounts' sofa-shaking stereo can be changed at whim. It's as easy as sending the German manufacturer your favourite selfie, cat picture or, perhaps more tastefully, wallpaper design, and they'll knock you up a new shell out of their "special material" and ship it straight to your door.
What's more, if you're a fan of bulbs more exotic than the included energy-saver, the light bracket inside the Up is just a standard screw-in, so you can switch it up to your heart's content. Xounts also offers its own colour-changing bulb, or you could slot in something like the Philips Hue to complete the wireless wonder package.
Ok, I'm sold – where I can I splash my cash?
Oh, did we not mention? The second generation of the Up is still seeking funding on Kickstarter, so you'd better act fast with your US$269 if the Xounts has got your bass beating.