Work Smart: the secret to levelling up your home office
Lockdown life has shaken things up for most of us… so HP's blueprint for hybrid working helps you flex for what's next and achieve more at home, in the office and on the go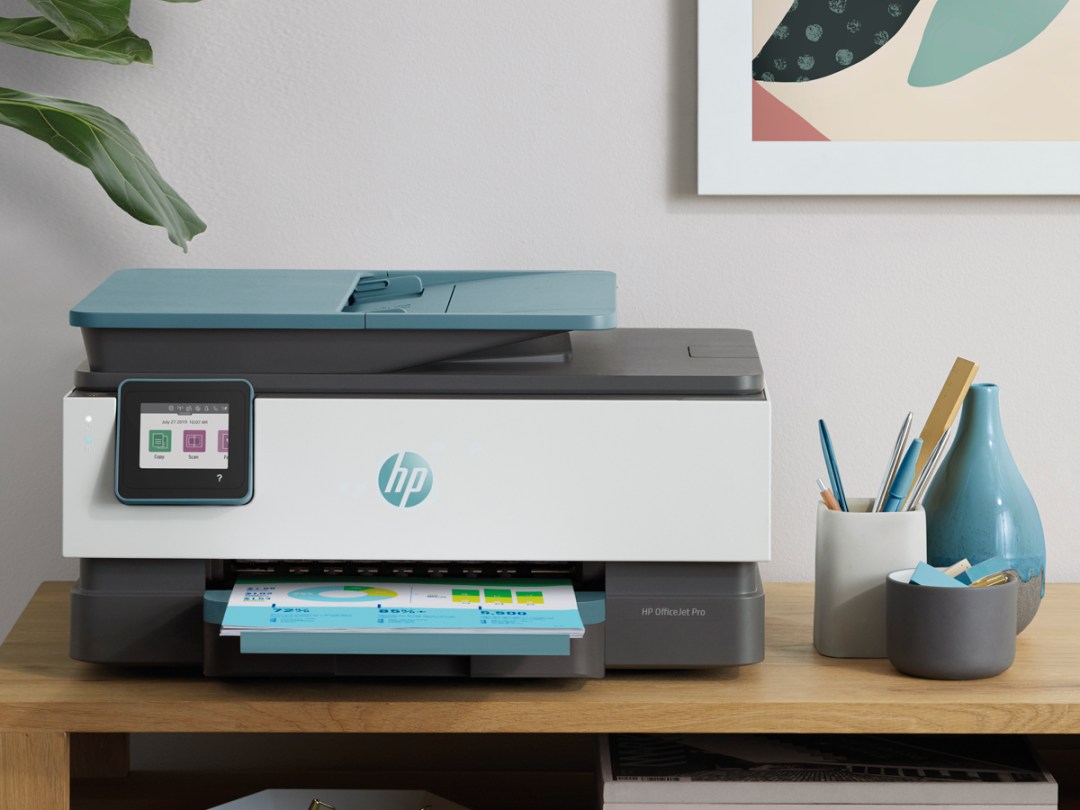 The way we work has changed.
Even as the country slowly reopens, that doesn't mean we're going back to the office full-time. The pandemic has shown that lots of jobs can be done just as well at home, while employees enjoy life with no commute and fewer distractions… not to mention the pure, unadulterated pleasure of working in their fluffy slippers.
Savvy business owners have also realised they can save a packet by renting less office space. Instead, the future of work is going to be flexible. They call it 'hybrid working'. Sadly this doesn't mean having a centaur for an office manager (or any other half-human, half-beast for that matter).
Instead you'll split your time between work and home as needed: working remotely when you need to get your head down and focus on an individual task, then going into the office when you have to work with others.
But if working from home – even if it's only two days a week – is going to become a regular thing, your home setup needs a rethink. The quick fixes you got by with (read: put up with) during lockdown need long-term solutions. And we're not just talking about the back pain your makeshift desk is giving you. You need to power up your productivity, so you can work smarter, not harder. And that starts with getting the right kit.
HP+ printing system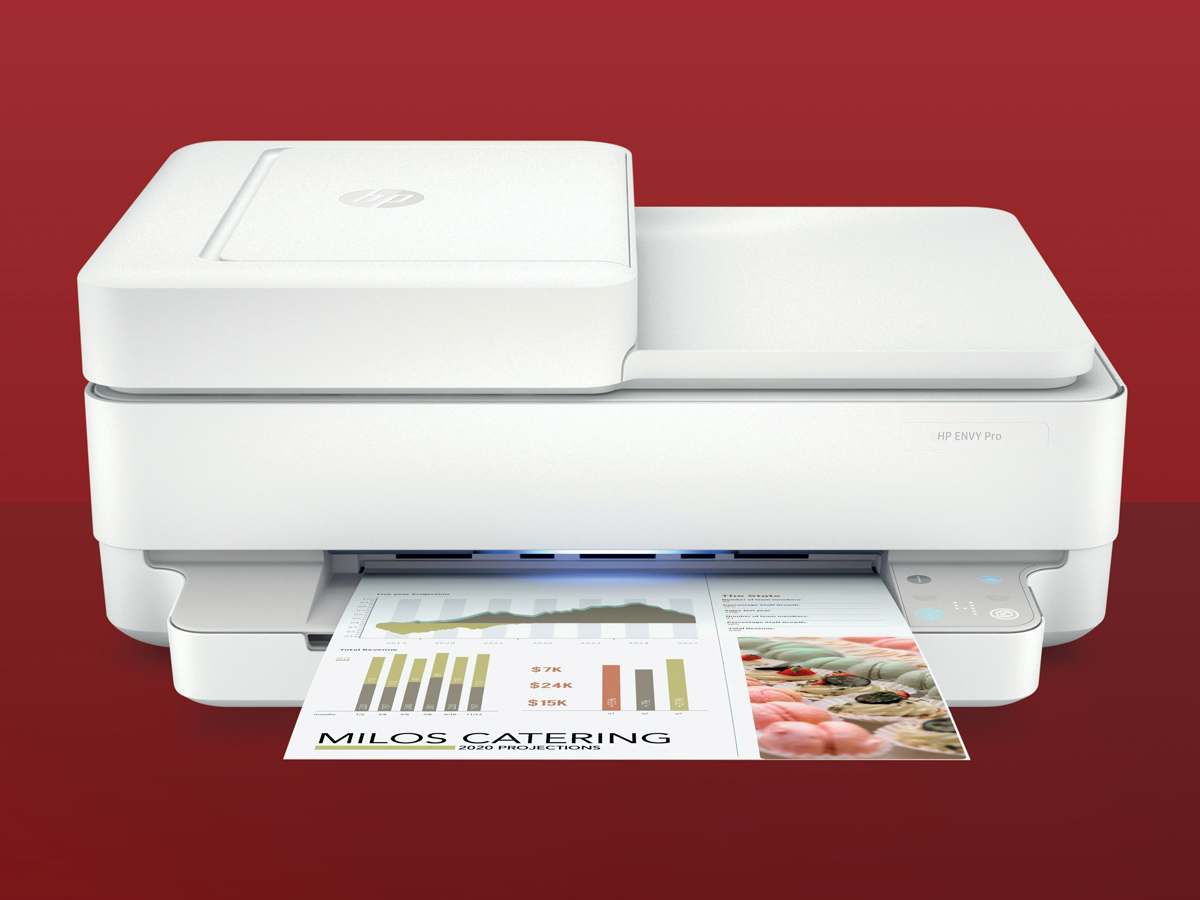 Like toilet rolls and sourdough starters, home printers saw a surge in popularity during lockdown.
They became a must-have for people whose jobs demanded they print files but who were exiled from the office, as well as homeschooling parents who suddenly needed activity sheets and lesson plans.
A printed doc also offered a welcome break from all-consuming screen time – something that's going to be needed just as much in the 'new normal'. But few – if any – of these panic-bought printers can really keep up with the demands of working from home – especially if you're in it for the long haul. HP+ is different.
This new range is smarter. They think ahead, detecting and fixing connectivity hiccups themselves, so you don't have any trouble printing over Wi-Fi, while their HP Wolf Essential Security helps spot and prevent malware attacks, keeping you two steps ahead of hackers. These services work in the cloud. While this means they need a constant internet connection and an HP account, they're also continuously updated. It's like having your own IT department at home, making sure the printer works whenever you need it… but with nothing extra to pay.
HP+ isn't a subscription service; it's just part of the package.The HP+ range launched with the new HP LaserJet M200 series.This offers the fastest two-sided printing in its class – great for professionals who need highper formance black-and-white printing from a compact device that can fit in a home office. No wonder it's already won a Red Dot design award.
But HP+ also comes with the always simple, always reliable DeskJet 2700e and 4100e series; the ENVY 6000e and 6400e series, ideal for families who need to print schoolwork, documents and everyday photos; and the small-business-friendly OfficeJet Pro 8000e and 9000e series. And HP+ is coming to more printers soon.
Want to know how to spot them? You can identify these devices by the small letter 'e' at the end of the product code. No, we don't know why it's not a '+' either.
Productivity in your pocket
As if cloud-connected smarts weren't enough, HP+ gives you more freedom to work where you want, when you want.
It has a Smart Dashboard that helps you remotely manage your printer, checking your ink levels and more, and you can print directly from virtually any device. Meanwhile, Private Pickup lets you hit print now and pick up later when you're at the printer. This is great for juggling between working at home and in the office. It also keeps what you print private if you handle sensitive documents and have nosy housemates.
The HP+ range also works with the HP Smart app. Already used by 48 million people, this download for iOS and Android makes it easy to send files from your phone to your HP printer wherever you are. Plus, you can scan documents with a snap of your camera. Both features also work with Google Drive, Dropbox and more. As a perk for pros, an HP+ printer also gives you access to HP Smart Advance features for 24 months. Contracts, business receipts, your daughter's doodles – scan any number of pages at once.
There's also automatic image correction flattening via the app, and now you can send a fax without a fax machine. So you get the security you need to send documents on the go and without the cost of using a landline.
Setting the toner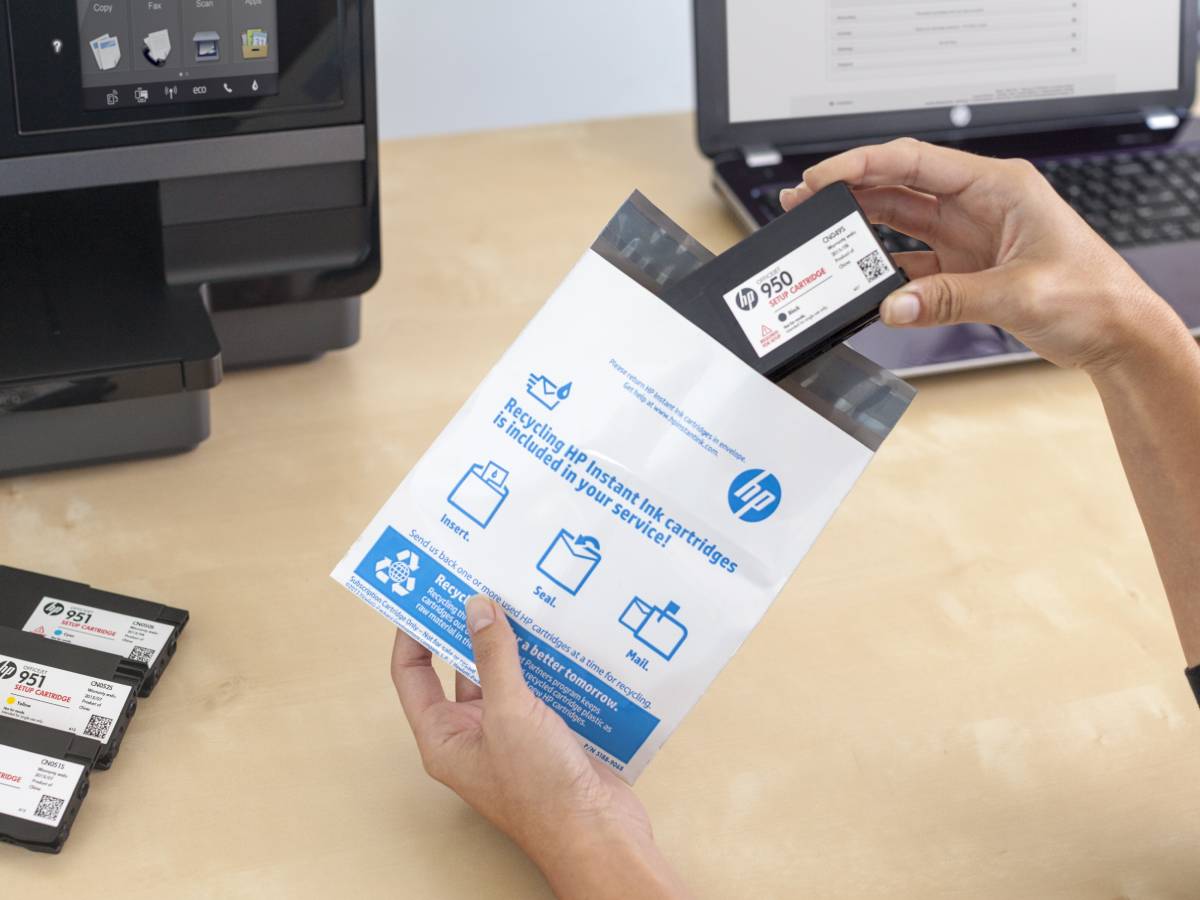 A smart printer is no better than a dumb one if it runs out of ink, right?
That's why you also get six months of HP Instant Ink included with HP+ printers. This subscription service makes sure you never run out of ink or laser toner. It automatically sends a new cartridge when your printer detects levels are low, so it's delivered straight to your door before you need it. Recycling the old cartridge is hassle-free too.
And if you do decide to extend your Instant Ink subscription, there are different plans based on pages printed to meet your needs. Prices start at £0.99 and you can save up to 70% on HP Original ink supplies.
You can also cancel or change your plan any time at no extra cost – and if you don't use all of your pages in a month, you can rollover up to 3x the number of pages in your plan. To top it off, HP+ also adds an extra year to your warranty, so your HP+ printer stays smarter for longer. So you're always ready, more secure, more productive, and more sustainable than ever.
PRINTING PAGES GROWS MORE TREES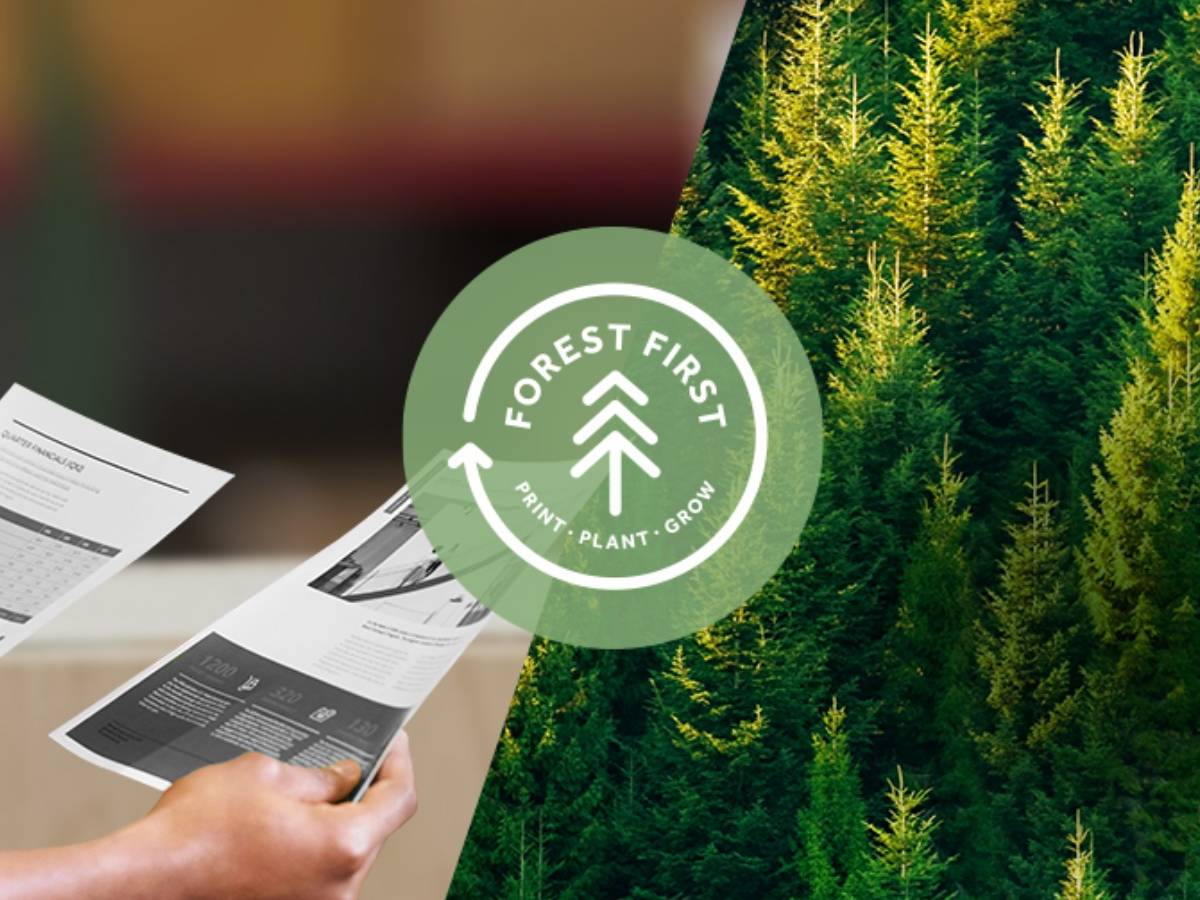 If you think printing seems a bit wasteful in a world of PDFs and tablets, think again. HP+ is built with sustainability in mind. Its innovative Forest First feature tracks how many pages you print; then, no matter what paper brand you've used, HP invests in the restoration and preservation of healthy forests.
More broadly, HP is striving to become the most sustainable and just technology company. Within its climate action work, it has worked with the WWF to develop real, science-based targets to help it know which are the best causes to invest in. Since 2019 it has donated more than $12m to NGO partnerships to protect forests and improve forest management.
HP also makes sure all of its own paper stock is responsibly sourced, and is committed to maintaining zero deforestation for HP paper and packaging. It's also helping businesses cut their emissions and costs with its Managed Print Service, while making it easy to recycle print cartridges through its closedloop recycling process with HP Instant Ink: send yours back in a prepaid envelope and they'll be used to help make new ones.
HÅG CAPISCO 8106 (£792)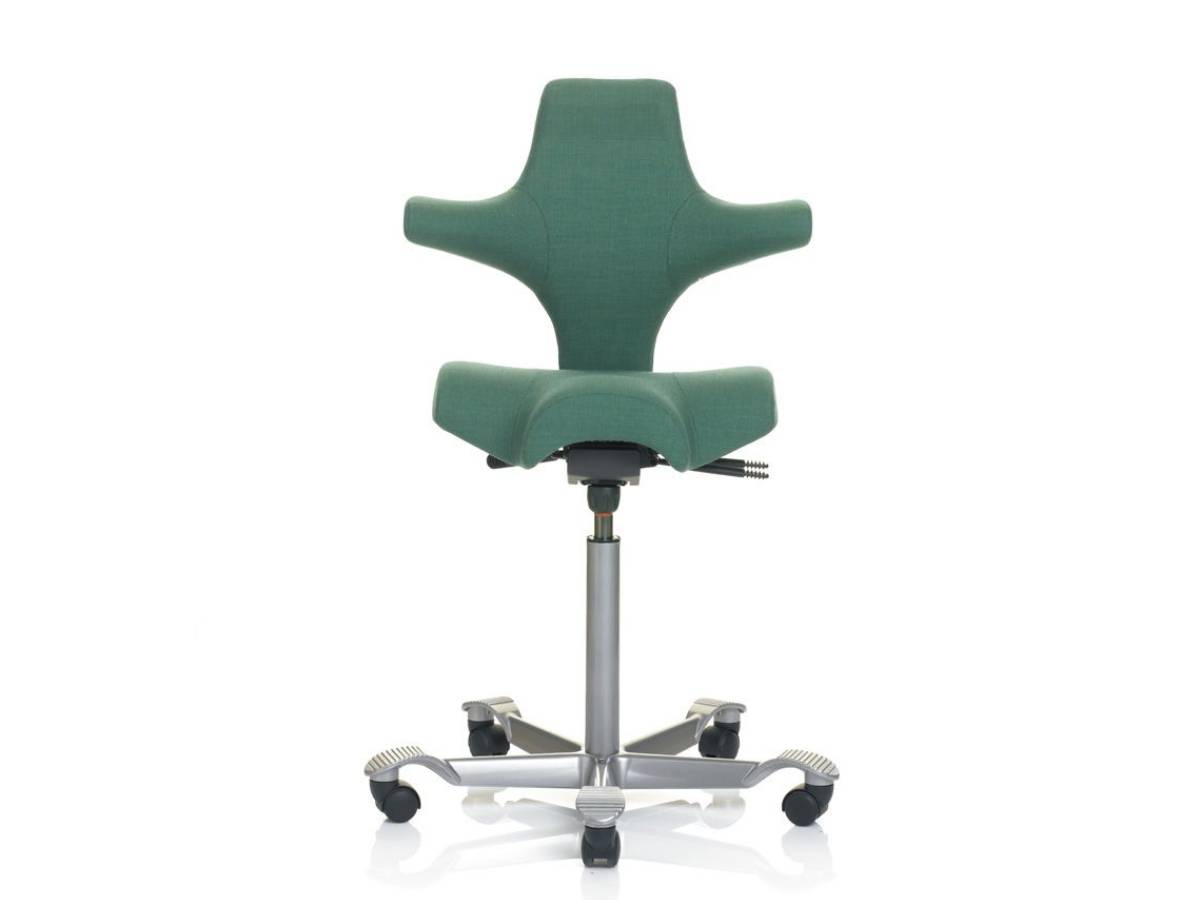 One thing with 'WFH' is you have to provide your own office furniture. So if you've ever wondered what it'd be like to fill in spreadsheets on horseback, get yourself a HÅG Capisco 8106.
This back-strengthening steed was inspired by the posture of a horse rider and can be customised with different colours, fabrics and metals. Unlike a real office horse, though, it won't trot off if someone wanders past holding a carrot.
HP 24FW IPS DISPLAY (£150)
There are some good desktop computers out there – but for an easier big-screen win, plug your laptop into this monitor. It's better for your back than leaning over a laptop, and the Full HD IPS display means you can stare at it for longer without straining. And, with an ultra-thin design, this is a premium monitor without the premium price. It also helps you keep up your productive flow thanks to the ultra-wide viewing angles making it ideal for dual-display setups.
HP PAVILION WIRELESS KEYBOARD AND MOUSE 800 (£70)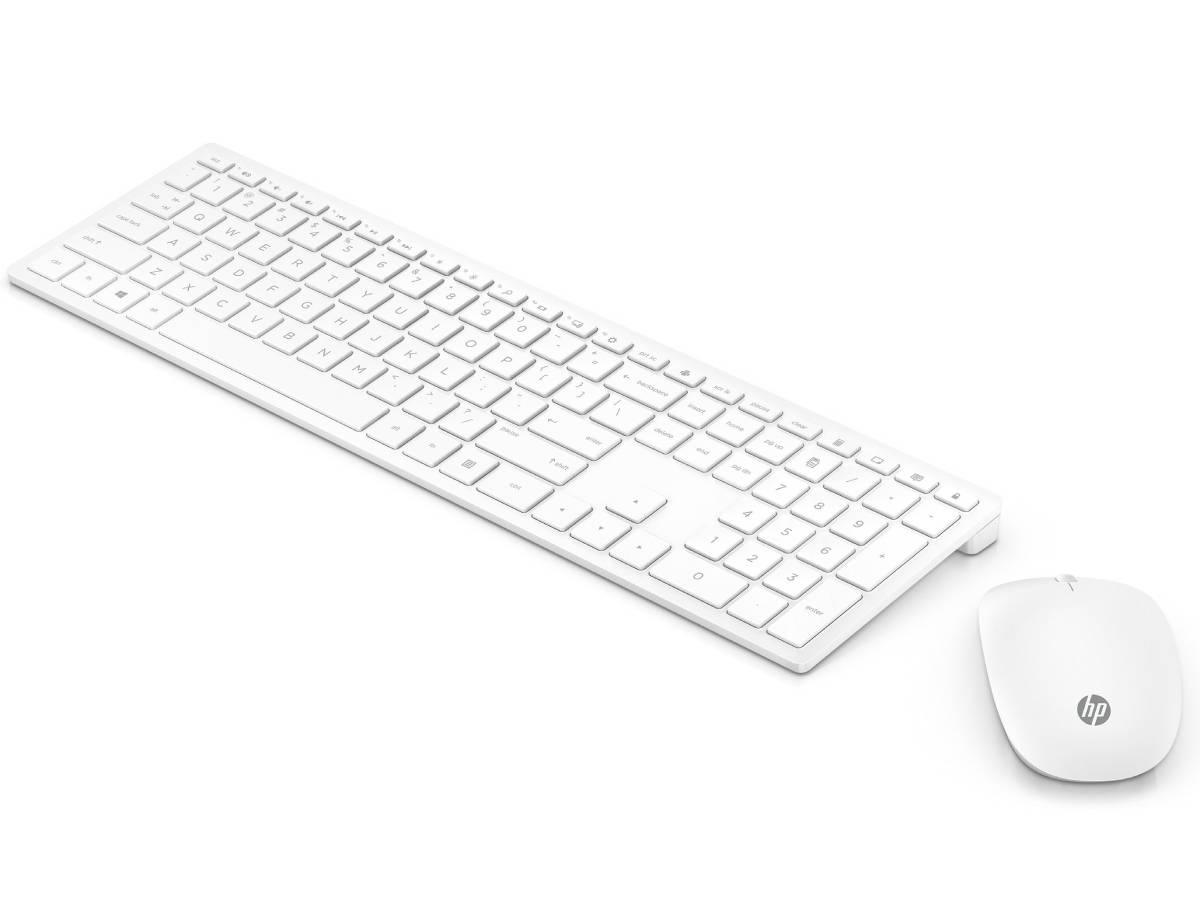 This keyboard and mouse set completes your transition to bossing work from home. They don't just look smart, they feel good too, with contouring that's designed for maximum comfort for hands and wrists. HP has also designed the three-zone keyboard with full-size arrow keys and a number pad specifically to boost efficiency and productivity, while the keys tap silently.
HP ELITEBOOK X360 1030 G8 (£1249)
This HP laptop's powerful processor and advanced security features might seem strictly business, but it's designed with hybrid working in mind. Its stunning 13.3in Ultra HD OLED display doubles as a touchscreen, and the Bang & Olufsen speakers are great for video conferencing and music. An 89% screento-body ratio means more display and less bezel, it has Wi-Fi 6, and it's protected by HP Wolf Security for Business.