Why Grand Theft Auto V is the best game of 2016 – even after three years
New DLC, loads of mods, and uncovered secrets keep this classic feeling fresh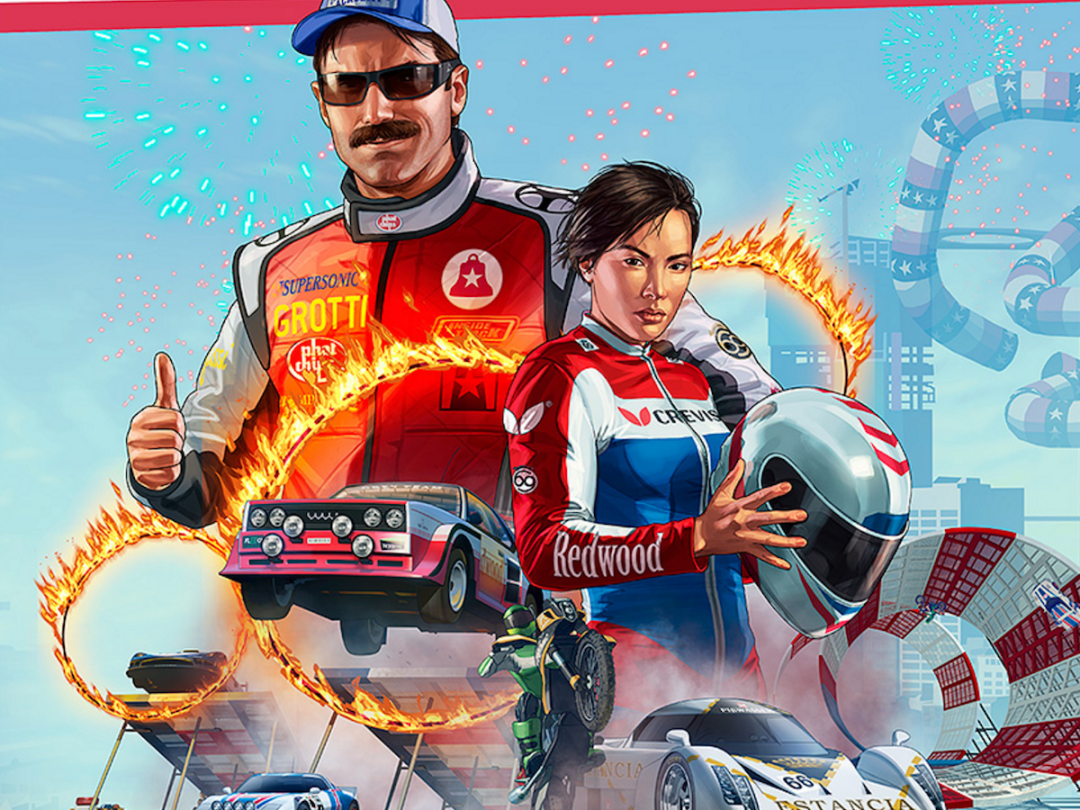 Grand Theft Auto V first released on last-gen consoles in 2013, hit Xbox One and PS4 in 2014, and finally reached PC in 2015. As such, you could argue that Rockstar's masterpiece has been the best game of each of the last three years.
Granted, we've played a lot of other truly fantastic games since the initial debut, ranging from The Witcher III and Super Mario 3D World to The Division and Uncharted 4, but Grand Theft Auto V is the unbelievably engrossing gift that keeps on giving. And yes, that's even true well into 2016.
Thanks to an ever-flowing stream of free add-on content for Grand Theft Auto Online and loads of support from the PC modding community, there's still plenty of new ways to pour your hours into the open-world crime odyssey. Here are a few reasons why Grand Theft Auto V remains one of your absolute best gaming options right now.
Endless multiplayer
Grand Theft Auto Online has continued expanding beyond our wildest dreams. Last week's release of the free Cunning Stunts update is just the latest in a long line of more than 20 major core enhancements to the game, all without charge.
Cunning Stunts is a wild one, as the trailer above shows. While cruising around the open city has long been a highlight of the GTA experience, Cunning Stunts takes the action into over-the-top race courses that loop through the sky, upside down, and even into giant bowling pins. It looks like TrackMania, to be honest, albeit in the wonderland that is Grand Theft Auto Online.
Last month brought the Further Adventures in Finance and Felony update, which let you become a criminal CEO and traffic drugs around the city and snuff out rival gangs, as well as the Power Play update with all sorts of over-the-top power-ups that amplified the experience.
And that's just within the last few weeks. All the previous updates are in there, including the major Heists update – so if you haven't logged in since 2013 or 2014, you're missing out on a hell of a lot of added fun.
Mods a million
The PC version of Grand Theft Auto V might have come last, but it was worth the wait: modders have transformed the open-world playground into a paradise of possibilities. Whether it's new modes, weird gameplay modifiers, silly pop culture cameos, or even graphical enhancements, chances are you'll find something that fits your demands.
For example, you can turn Grand Theft Auto V into a role-playing game, add a Half-Life 2-esque Gravity Gun, or open up all of the interiors in the game for free exploration. You can add in army pursuits once you hit a five-star wanted level (like in older GTA games), or flood the world and enjoy a global warming nightmare as you explore the streets of Los Santos in a submarine.
Drop Iron Man's Hulkbuster into the game – or celebrate in a Pride parade. Honestly, the sheer diversity of modding options is utterly insane, and we have dedicated fans to thank for it. If your PC can run GTA V, you owe it to yourself to check out the massive wealth of options. GTA5-Mods is a great place to start digging around.
Redux is coming
And there's one more mod worth highlighting: Grand Theft Auto V Redux, a full-fledged fan overhaul of the game designed to make the graphics even more lifelike. Along with notable nips and tucks across the board comes a new weather system, fresh weapons, and billboards for real-life companies to pump up the immersion.
It's coming out in August, and while we might argue that glossing up the graphics takes some of the personality out of the original experience, it'll be exciting to see exactly how they try and refine Rockstar's original vision here. Since it's a mod, it ought to be free – look for it on PC next month.
Keep hunting
Even with nearly three years with the game, die-hard fans are still finding secrets hidden within the massive fictionalised metropolis. The best of the bunch involves fans finding golden peyote that turned them into Sasquatch – that was last year, but the story doesn't end there.
For months, the community tried to figure out how deep the rabbit hole went, and it seemed that Rockstar was egging them along by adding new bits of code with each game update. Last month, it all paid off: they discovered that as Sasquatch, you could hunt down and fight a character based on Teen Wolf.
It's bizarre, yet amazing – and you should really read the whole saga over at Kotaku, because it's spectacular. Fans believe this isn't the last of any secret missions in the game, and so long as they keep hunting, you've got reason to keep paying attention.
Still the best
We haven't even mentioned that the single-player Grand Theft Auto V experience is still one of the best around, offering a massive heap of fun as you take in the blistering action from three different perspectives. All told, the GTA V package is one of the absolute mightiest bang-for-your-buck offerings around, and we wouldn't blame you for playing it steadily for nearly three years now.
There's hope that we'll still see some single-player DLC too, like Rockstar did with The Ballad of Gay Tony and The Lost and the Damned for Grand Theft Auto IV. Rockstar hinted in early 2014 that more solo content was coming, and then late last year, the actor behind Franklin shared a photo of himself wearing motion-capture gear at the publisher's headquarters.
Excited as we are for a possible new Red Dead Redemption game, we'd certainly settle for a large new chunk of Grand Theft Auto V to savour in the short-term. And even if not, there's still so much to explore in the game, new and old, that it remains a worthy time sink even in 2016.