Weight watcher: the incredible tech inside the super-light Alpine A110
Shedding serious pounds is how Renault made this the best French export since the baguette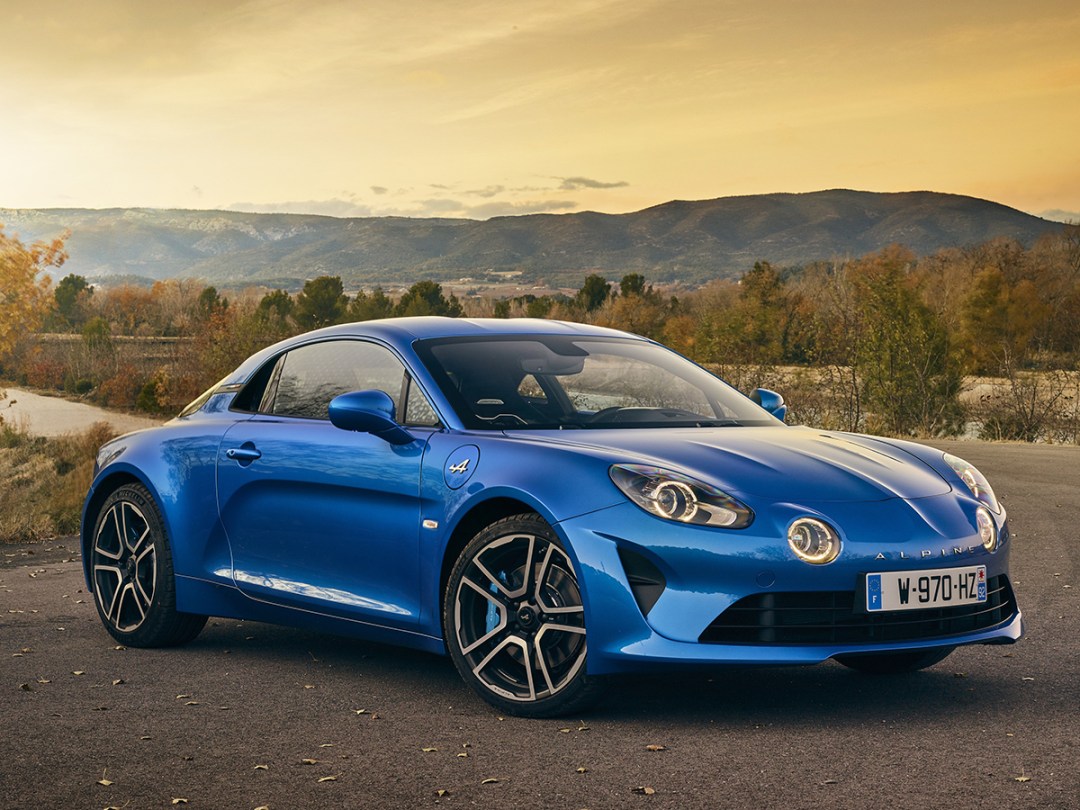 It's official: Alpine is back, and has brought with it a car so light you'll actually want to tie it down on windy days.
Tipping the scales at 1103kg, with a full tank of fuel, no less, the A110 is a serious feat of engineering. There's no heavy hybrid nonsense going on here, or bulky batteries powering an electric motor – just very clever design and tech know-how that makes the A110 one of the most exciting new cars to come out of France in what feels like decades.
How light is light, exactly? A full 350kg less than its biggest rival, the Porsche Cayman 718. That earns Alpine a better power-to-weight ratio, despite packing a smaller engine. 
Sticking to a true featherweight focus isn't as easy as it sounds, though. Here are all the hoops Alpine had to jump through in order to keep the pounds off.
IT SAID GOODBYE TO STEEL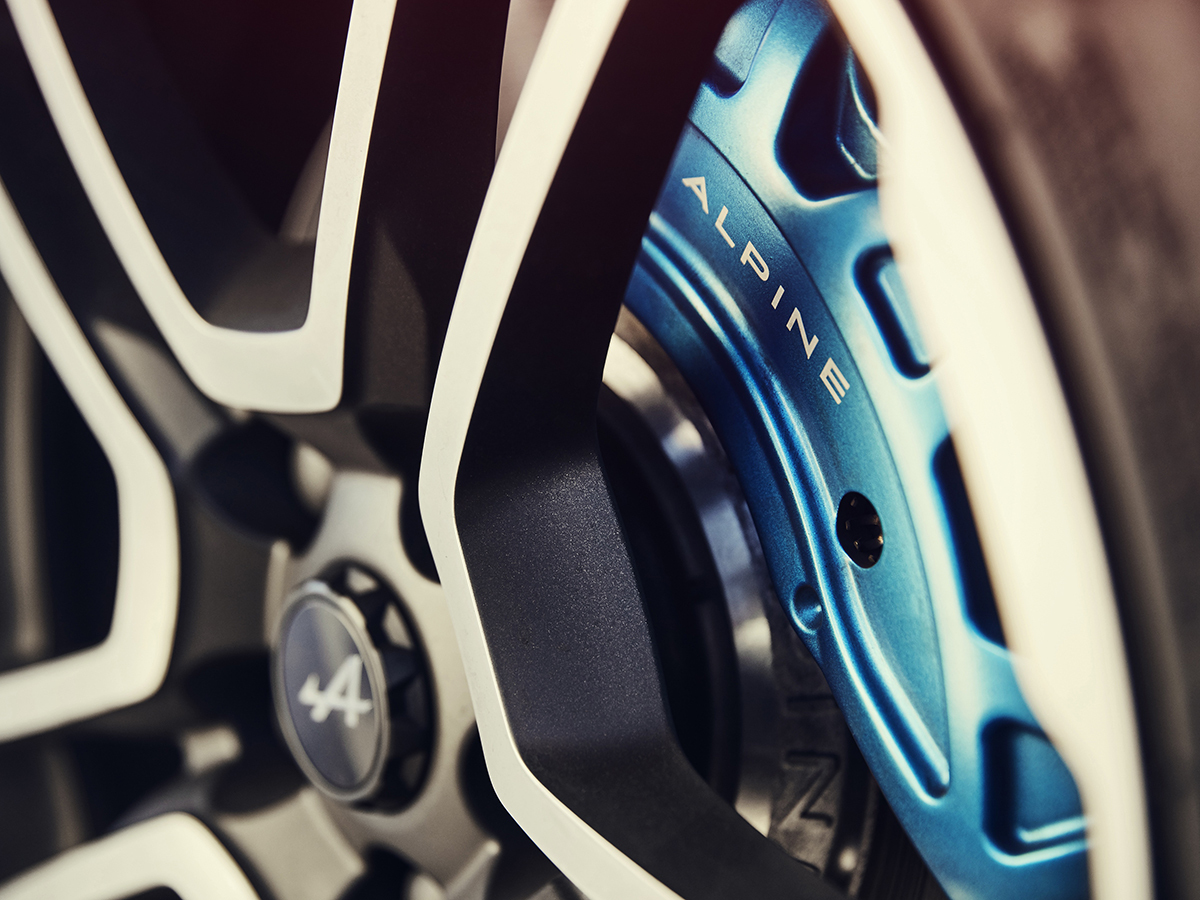 Steel is heavy. You know what's not heavy? Aluminium – which is why the A110 is made almost completely from the stuff. Not just the body panels, but the actual chassis too. Almost everything is bonded and riveted, rather than welded, to keep that figure on the scales as low as possible. We're not just talking about the big stuff, either. Old-school steel brackets for holding the ABS and brake cables were ditched in favour pressed aluminium ones, which save about 5g each. With over a dozen throughout the car, that's like liberating a can of coke from the final weigh-in.
IT BEEFED UP THE BRAKES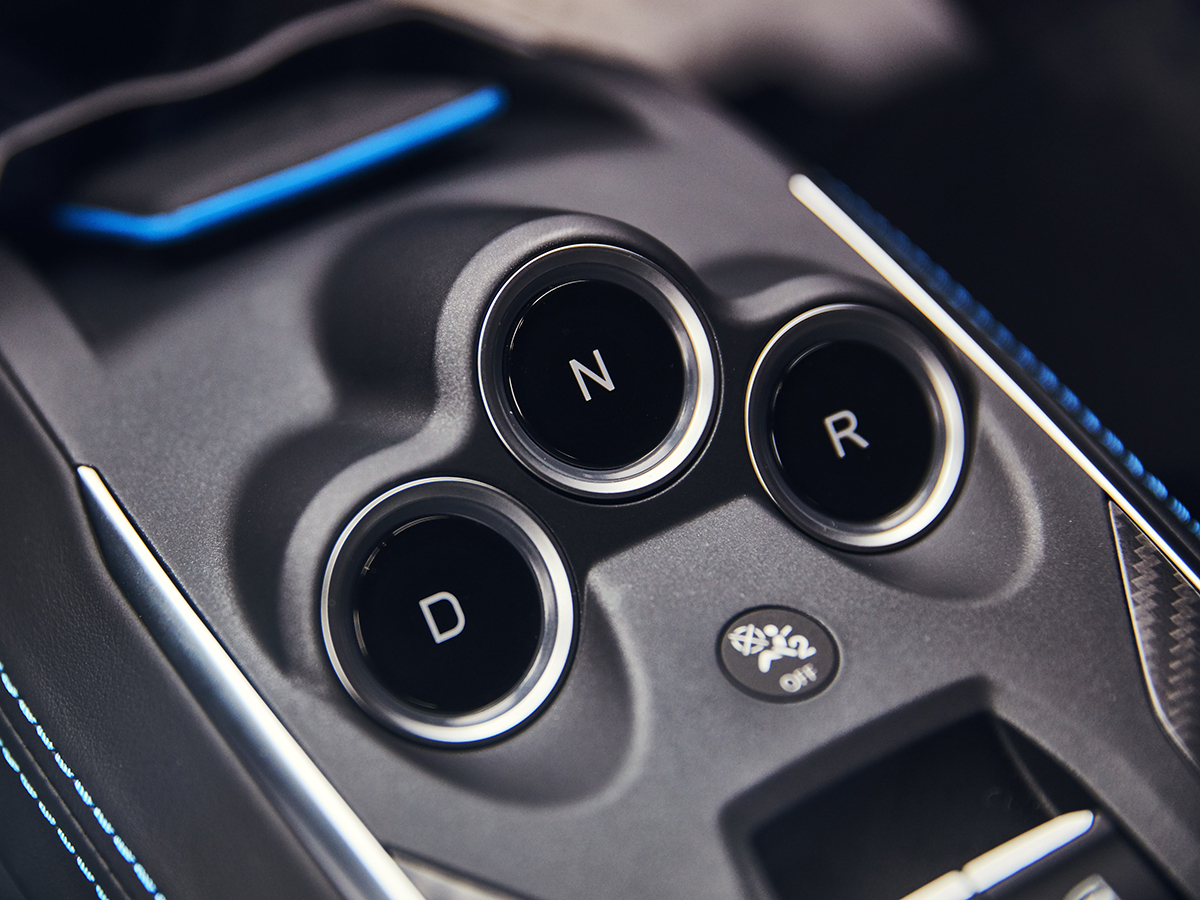 OK, so technically Alpine didn't come up with the A110's bantamweight braking system – that'll be the people at Brembo, who actually make the things. Essentially the rear brakes now pull double duty, slowing you down in the corners but also anchoring the car in place when you put it in park. Normally you'd need a separate parking actuator with individual pads, so this slick electric alternative to a handbrake makes a big difference – like lugging around a six-pack of beer different. The A110 is the very first car to use it, too.
IT PUT THE STEREO ON A CRASH DIET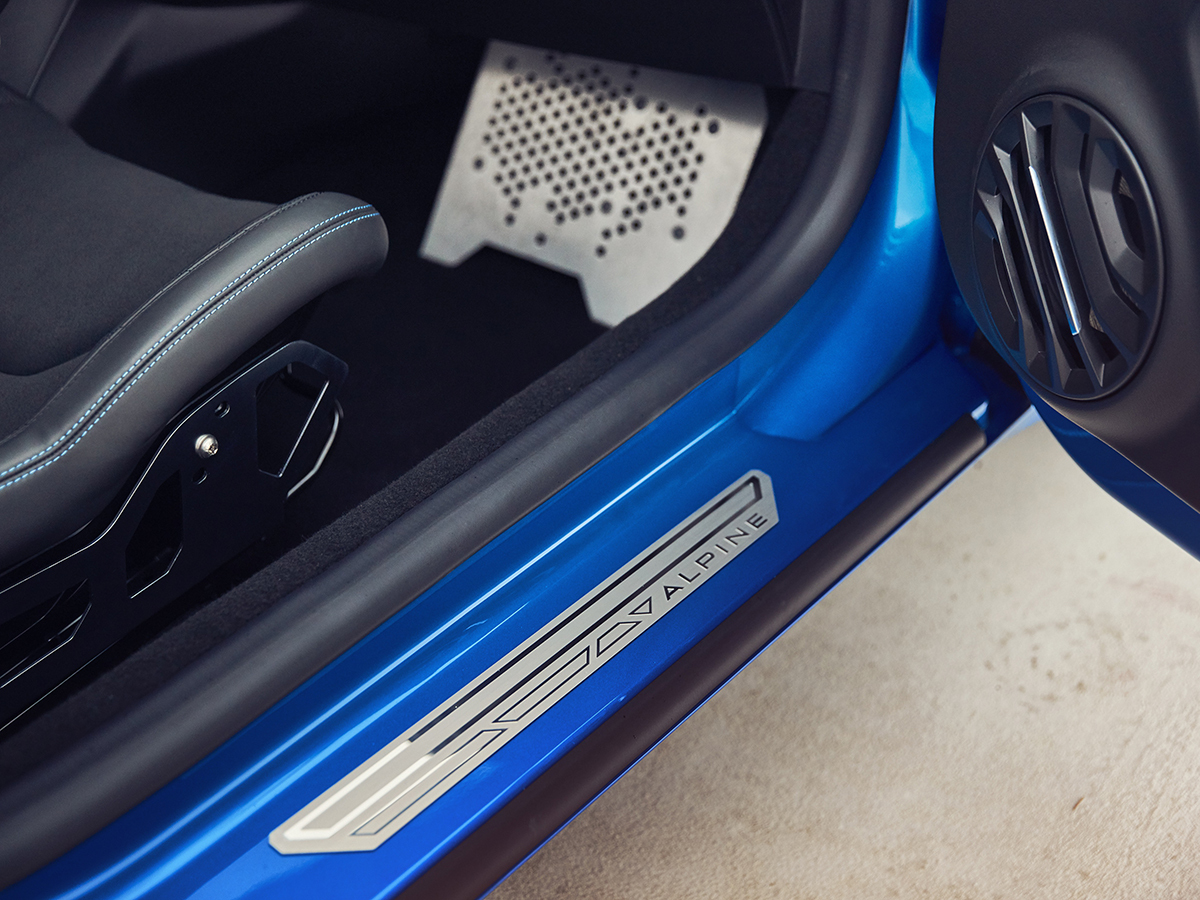 French audio experts Focal have an office just down the road from Alpine's factory, so it's only fitting they were given the job of designing the A110's dinky sound system. The end result is a 2+2 setup, with a main driver in each door, and two tweeters on the dash that point towards driver and passenger. The neodymium magnets in the main drivers weigh half as much as Focal's traditional speakers, and they even ditched the protective mesh on the cone covers to save a few extra grams.
IT STRUTTED ITS STUFF UNDER THE HOOD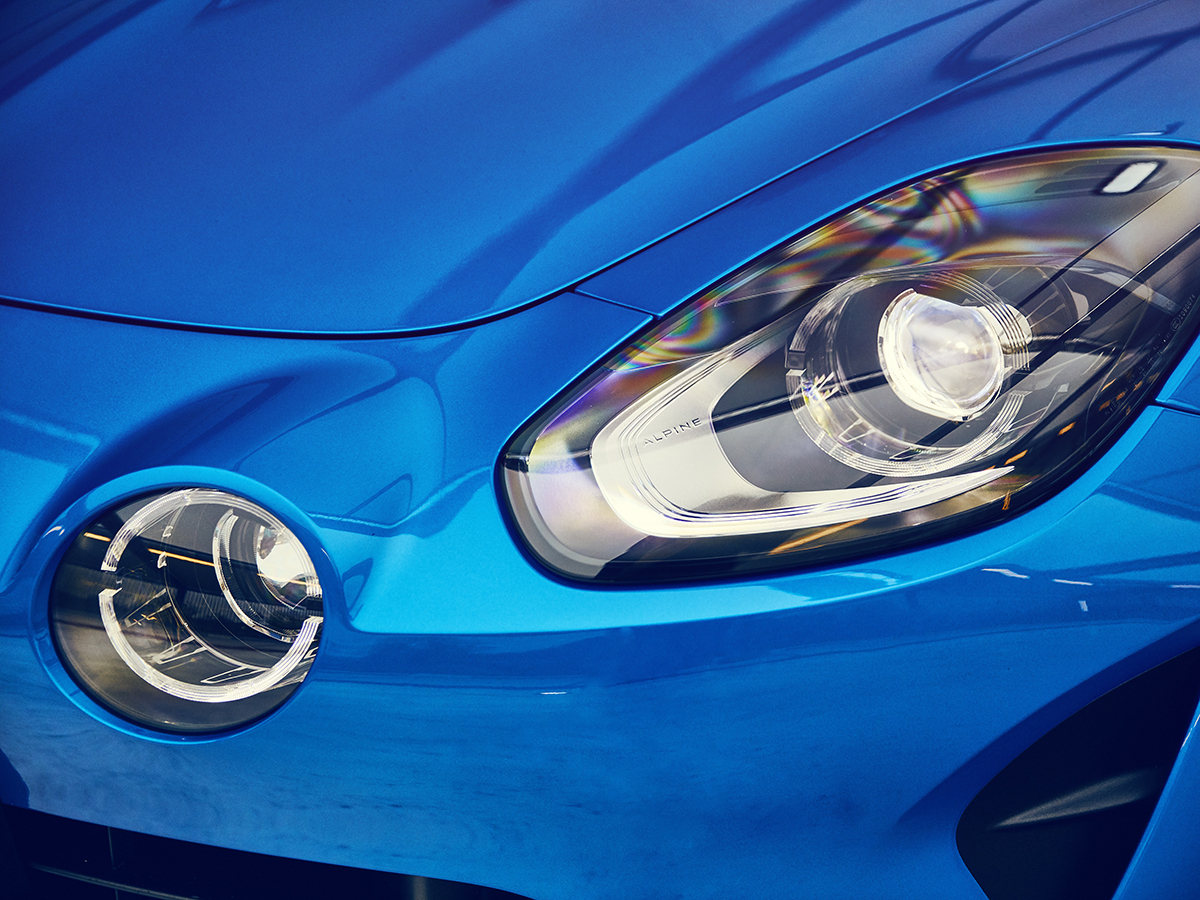 Popping open the A110's bonnet reveals more than a second storage bin for stowing your shopping bags. It's held in place with two gas struts – but surely using one would have worked just as well, and weighed half as much? Nope: that would have meant needing to reinforce the entire bonnet, to keep it firm and stop it from warping. Usually less is more, but under the A110's hood, more is actually less.
IT CUT AWAY THE CENTRE CONSOLE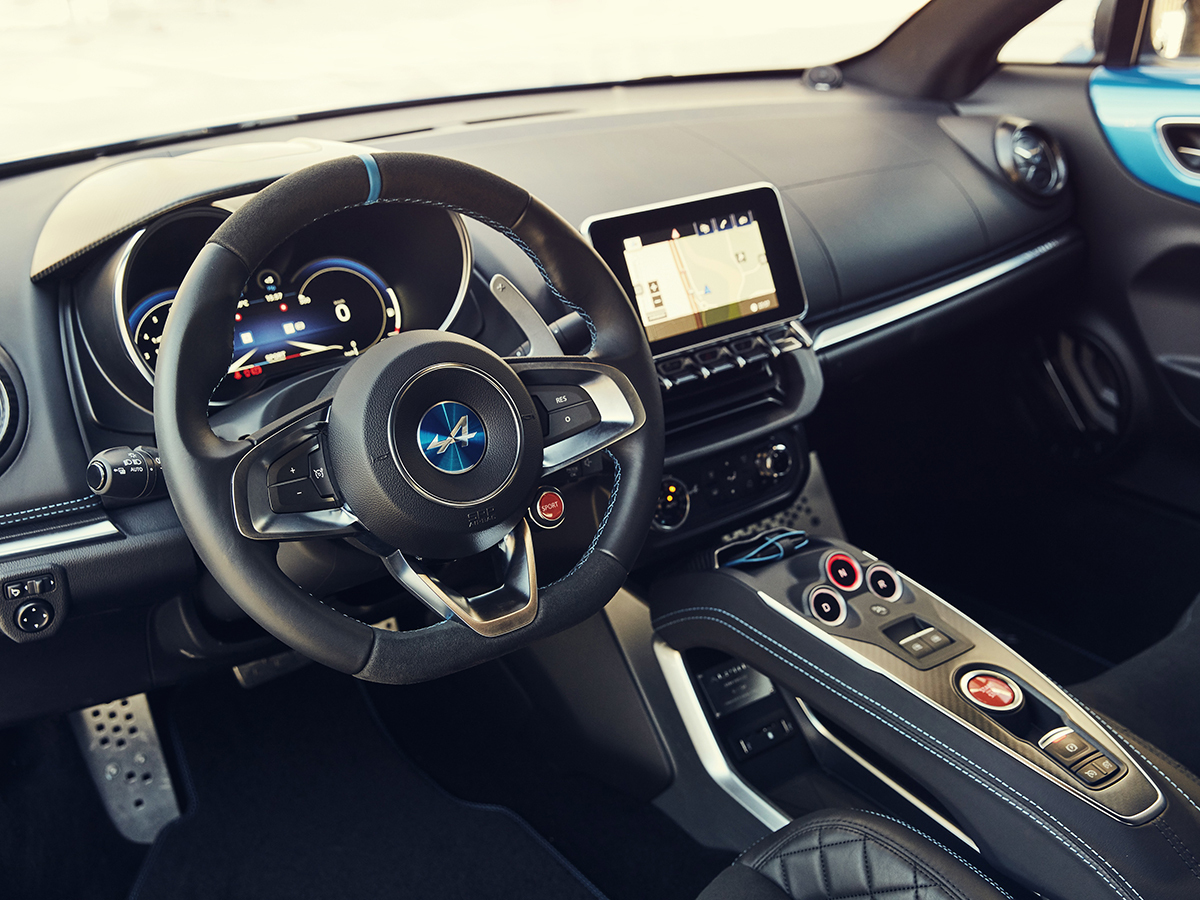 A rear wheel drive, rear engine sports car with an automatic gearbox doesn't have a lot of need for a transmission tunnel – so why cover it up with a bulky centre console? The A110 has huge chunks taken out of it, revealing a convenient set of USB ports, an SD card slot for the stereo and a nifty numbered plaque reminding you just how exclusive your shiny new sports car actually is.
IT DIFFUSES THE SITUATION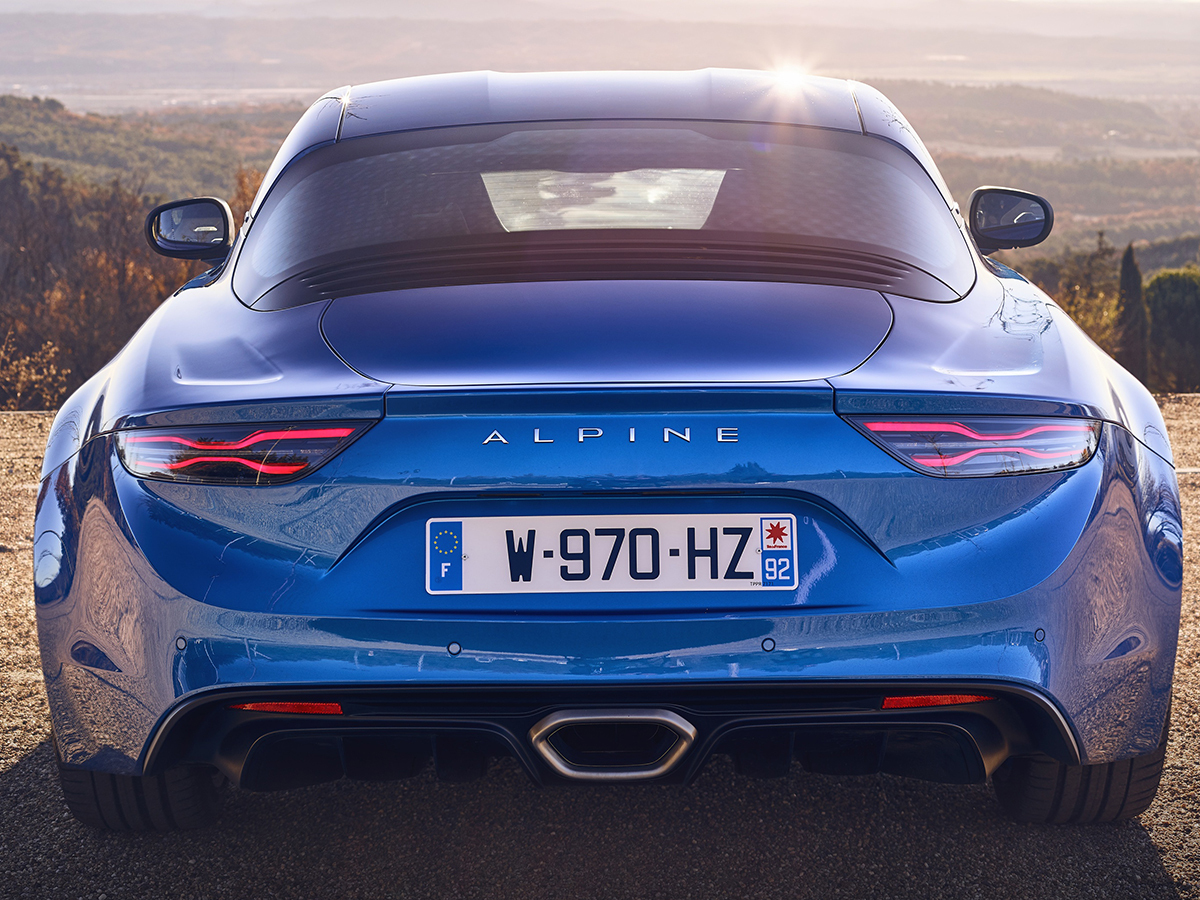 Poke your nose around the back of the car and it's hard to miss the diffuser hanging off the rear bumper. It might be massive, but it's actually keeping a significant amount of weight off the scales. Combined with a racing-style flat undercarriage, it creates more downforce than a spoiler fitted to the boot can – so the A110 doesn't need one. After all, why make something lightweight, when you could just ditch it altogether?
IT LOST SOME WATER WEIGHT
All those fluids a car needs to keep running smoother than Jazz FM? They add bulk. You can't ditch 'em altogether, but limiting how much you get through means not having to carry as much around. It's why the A110 doesn't use a regular set of windscreen washer jets – the wipers themselves disperse a smaller amount of washer fluid more evenly across the glass. This lets a smaller (and lighter) reservoir last just as long, but still meet meet all the rules and regs modern cars have to adhere to.
IT DE-BULKED THE BUCKETS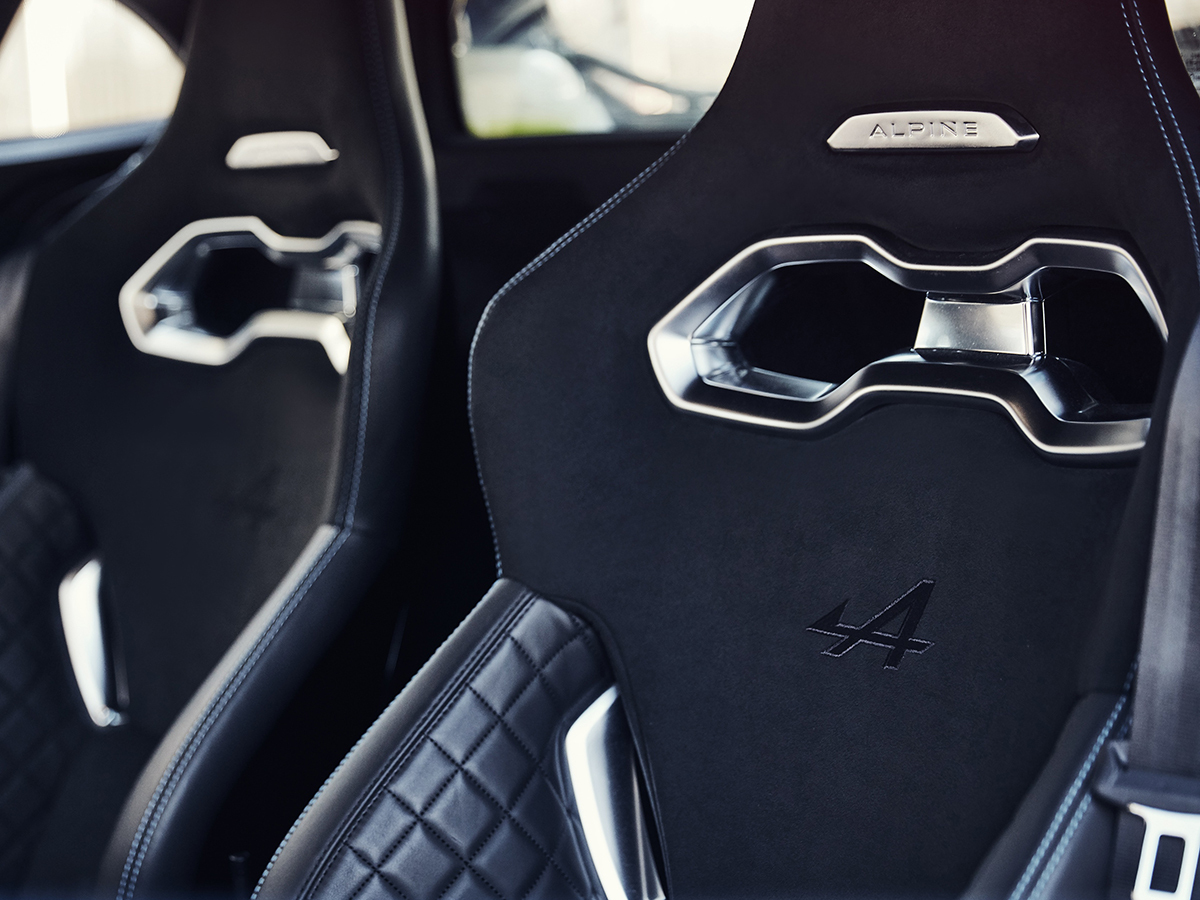 It wouldn't be much of a sports car without some suitably sporty bucket seats to plonk your bum into, so naturally the A110 delivers – but that doesn't mean they haven't gone through some serious weight-shedding. Sabelt's custom-designed seats have huge, angry-looking cutouts and exposed metal supports holding them in place that help them tip the scales at a little over 13kg. That's half as much as the racing bucket in a Megane Trophy R.